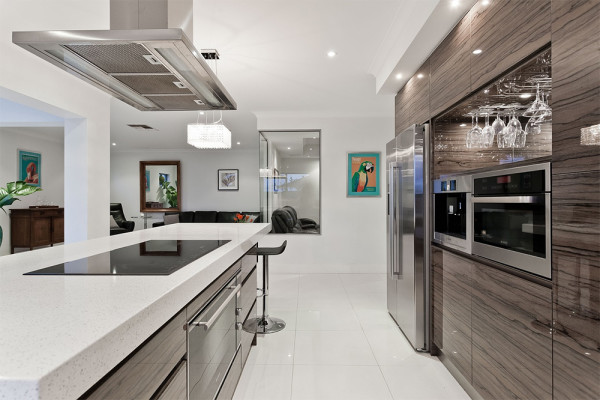 Choosing the right style of kitchen for you and your home is probably one of the biggest home design decisions you'll have to make. A kitchen remodel is a big expense and not one you want to be repeating anytime soon. There are so many things to think about when you are replacing your old kitchen. And the style you choose is perhaps the biggest decision of all.
You may think you know exactly what type of kitchen you'd like. You've probably been browsing glossy kitchen magazines and visiting kitchen showrooms for weeks. But, when it comes to the crunch, how do you know if your vision fits with the space and style of your home?
Perhaps you are torn between the idea of a modern kitchen or a traditional one?
As food for thought, we've put together some key considerations for your kitchen renovation project to help you make the right decision for the type of kitchen that will work best in your home.
Modern or traditional – what are the main differences?
Traditional kitchen designs use a lot of real wood finishes, which are often painted with pale hues such as cream or grey. Stone tiles, marble or limestone worktops and classic patterns are common, creating a classy and elegant look. The cooker is king in the traditional kitchen; the bigger the range cooker, the better!
Modern kitchens on the other hand are simple effective and sleek. Understated modern appliances fit seamlessly in with the theme. Handless designs and clever hidden storage are the order of the day. You'll see no traditional or floral patterns in the modern kitchen, but striking colours are much more acceptable. Overall, the modern kitchen is all about high tech appliances, straight lines and nothing fussy.
Consider your personal taste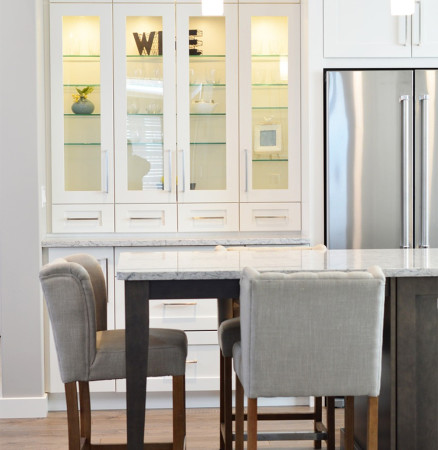 If you love everything modern and have contemporary furnishings in your home, then you'll find choosing a kitchen easy. The fact is most people embrace both traditional and modern in their home interiors, so when it comes to choosing a kitchen, either style would fit easily into the home.
Think about your personal preferences. Is elegance more important than sleek? Or perhaps minimalist and modern are more your style? If you've always dreamed of an AGA range cooker, then a traditional kitchen design might suit you better.
The style and period of your property
The style and period of your property should inform your decision when it comes to choosing a kitchen design to suit your home. For period properties, traditional kitchens do lend more naturally to their surroundings. That's not to say a modern kitchen can't fit beautifully into a period home.
If you are struggling with this aspect of your design choice, it would be a good idea to consult a kitchen designer, such as The Brighton Kitchen Company. A great kitchen designer will have extensive experience in designing and fitting both modern and traditional kitchens in a whole range of property types. They will be able to guide you with design choices to make sure your style preferences are matched with your property.
Are you selling or staying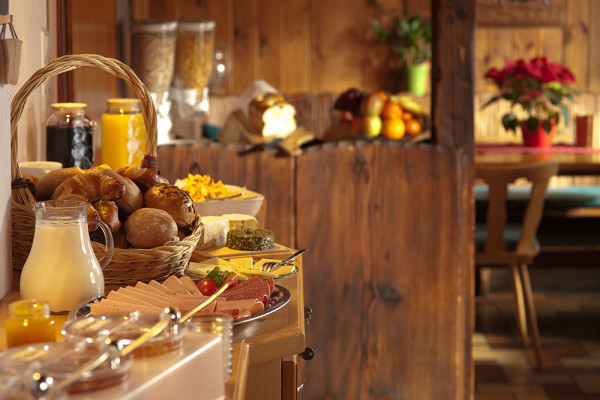 Choosing a kitchen to match the period style of your property is even more important if you are thinking of selling your home. Pared-back styling in keeping with the property and in neutral colours allows buyers to envision making their own mark.
It's common knowledge that kitchens sell houses. With the kitchen seen as the heart of the home, it's no wonder buyers make this a priority when looking for a new home. On trend and up-to-date doesn't have to be modern. A new kitchen in a traditional style can bring as much wow-factor to the home as a modern one.
Longevity: how long does modern stay modern
Most kitchens have a life span of 5-10 years before they start to look dated. The traditional wooden kitchen has more potential for longevity and updates. Sturdy, handmade traditional cabinetry can easily be repainted to freshen up your kitchen space.
Just as with upholstery, there is a certain snobbery surrounding traditional techniques in kitchen design. For the elegant period property a traditional kitchen is more likely to hold its own.
As for modern kitchens in modern homes, the streamlined look is aesthetically pleasing as well as being a functional winner. When the modern kitchen combines well-thought-out design with luxury materials and state-of-the-art appliances, its longevity gives the traditional a run for its money. It's all about quality here, whatever the style.