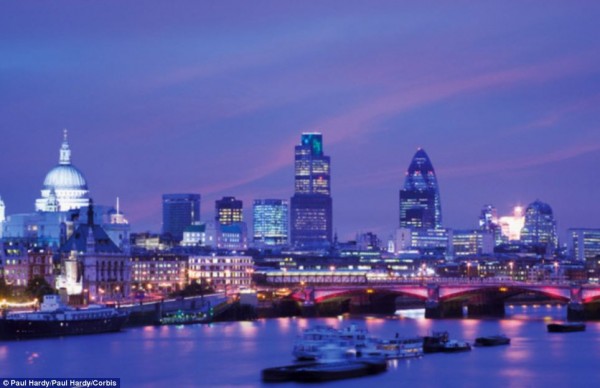 Prime Central London has traditionally been a haven for investors and high net worth individuals, with this demographic being reflected in the small and chic properties found here.
However, could this be changing?
According to data found in The Residential Property Development Analysis of Prime Central London from Pastor Real Estate, it could be. Analysis of the planning and development process over the past six years reveals several interesting trends, chief among them being the evolution from small, compact units such as pied-a-terres to the development of large, luxurious properties. Traditionally an area in which the demand for property far outweighed the supply, PCL is undergoing a transformation, as the amount of available inventory is set to rise substantially.
Large, luxury developments on the rise
With markets such as Knightsbridge, Belgravia, Mayfair and Marylebone subject to stringent planning restrictions due to the presence of Royal Parks and listed buildings, developers have become industrious with the opportunities already available.
This has seen a number of old buildings being transformed, and under-utilised spaces like car parks being transformed into luxurious residential developments. There has consequently been a strong increase in the amount of construction taking place in these prime areas, with the rate of residential development in PCL increasing by 8.6% since 2009. There are a further 7,000 new homes in the development pipeline, but these are a far cry from the small studio spaces normally found in this neighbourhood. There has been a marked change from the development of small units to large, multi-bed apartments that are suitable for family life.
Of all the developments currently in the pipeline, 81% of these will have at least one three-bedroom unit, while 88% will have a two-bedroom unit. The move away from single-occupancy is one of the biggest and most discernable trends in PCL in recent years.
Other emerging trends
PCL has long been one of the most sought-after locales in the world, but Marylebone in particular is evolving into one of the hottest neighbourhoods in London.
The region offers sophistication, luxury, and a high quality of life, and now, a large number of available properties that are currently under construction. The area is seeing the highest levels of development than anywhere else in PCL; of the 13 schemes slated for completion this year, 11 are in Marylebone. Included in this number are the much-hyped luxury developments of Chelsea Barracks and the Chilterns, which house some of the most prestigious penthouses in the city.
With 90% of the units in the Chiltern already pre-sold, the demand for property here is evident. However, there are still a number of new opportunities for buyers available, boasting more square footage than that offered by the existing housing stock. The average square footage of properties currently under construction in PCL is 543 sq. ft., while the size of properties in the application stage is larger at 763 sq. ft.
More properties, more bedrooms and larger unit sizes are all indicative of the changing buyer demand in the area. Although still popular with professionals, PCL is now becoming attractive to families. For high net worth and foreign buyers, luxury properties with ample space in prestigious new builds are of keen interest. Not only do these high-end properties make stylish, feature-rich family homes, but they also make savvy investments. With a number of these arriving on the market, it can be seen that buyers are looking for more than just property; there is a strong demand to live in an idyllic "urban oasis" filled with parks, high-end shops and restaurants, along with a community feel, all right in the heart of London – and where better to find all this than in PCL?
[vc_row][vc_column][vc_separator][vc_column_text]
Find Properties for Sale in London and the Surrounding Area:
[/vc_column_text][vc_row_inner][vc_column_inner width="1/3″][vc_column_text]
[/vc_column_text][/vc_column_inner][vc_column_inner width="1/3″][vc_column_text]
[/vc_column_text][/vc_column_inner][vc_column_inner width="1/3″][vc_column_text]