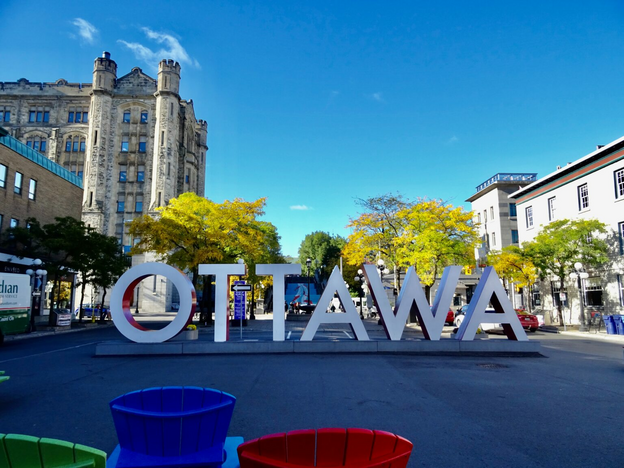 Congratulations, you've been accepted to a University/College in Ottawa! It's time to start planning. Finding student housing is a priority for those students venturing away from home. Location is important! It is ideal to find a spot with access to grocery stores, shopping centres, public transit, nightlife and most importantly, your campus! Here are our top neighbourhoods with student housing to check out.
Going to Ottawa U?
The University of Ottawa has buildings scattered throughout the city's core. History, restaurants, bars, government buildings, and shopping surround them. The University of Ottawa students should consider looking for housing in Centertown, Lowertown, ByWard Market, Overbrook, or Sandy Hill.
As implied by its name, Centertown is in the middle of downtown. Lowertown and the Byward Market are also located within the downtown core. There is plenty of access to public transit here. Those who own their car will use it sparingly here. Downtown is bustling and fast-moving. It is important to note that those moving to the city for the first time may feel overwhelmed by this environment. The prices of apartments for rent in this area are typically higher because of the convenient location.
If the city centre is too busy for you, there is Overbrook and Sandy Hill, located east of downtown. There are more residential communities surrounding this neighbourhood. Public transit is accessible for those commuting to the city. Single apartments might be more challenging to find here, so be willing to share with other students. There are shopping centres within walking distance as well.
Going to Carleton University?
Carleton University campus is located west of Old Ottawa South, close to The Glebe and Confederation Heights. The campus borders the central city. It is still busy but much less crowded than downtown. Hog's Back, Old Ottawa South, and the Glebe are the best neighbourhoods for students looking for rentals.
Hog's Back is in Nepean. It is a suburban community with many walking paths and bike paths alongside the Rideau Canal. This is an excellent spot for students to enjoy the outdoors and unwind from their schoolwork. Take advantage of the canal in the winter and go skating—many festivals throughout the year, like Community BBQ, a Christmas Craft Sale, and Greekfest. Buses and the O train are close for transit into the city or campus. There are many shopping centres for groceries and other necessities.
Old Ottawa South is an older urban neighbourhood north of the Rideau River. This neighbourhood is a trendy location to rent for Carleton University students and professors. This spot is close to Bank Street and has fantastic bars and restaurants. Housing prices have increased within the last couple of years, and rent prices have fluctuated; this spot could be more expensive than in the past for students.
Lastly, The Glebe is located south of Ottawa's downtown. This neighbourhood is strong in community association and is a hot spot for new housing developments. Young families heavily populate it. If you want to catch a hockey game, Lansdowne Park contains the TD Place Arena, home to the Ottawa Senators. Rental rates in the Glebe will typically be higher.
Going to Algonquin College?
Algonquin College Ottawa campus is conveniently located in Nepean. It has easy access to transit like the O train and buses. The College Square shopping centre has everything students need, like fast food, Loblaws, Dollarama, clothing stores, coffee shops, etc. Student housing is offered in all directions of the college. There are many apartment buildings and condos off Woodroffe, Baseline and Merivale.
For international students, Algonquin College offers a welcoming and supportive environment, with a dedicated International Education Centre that provides various services, including assistance with visas and immigration, orientation programs, and cultural events. The college also offers English language programs for students who need to improve their language proficiency before beginning their studies.
The only downside is the distance from downtown. Your uber drive might be a little more money than you anticipated!
This is an exciting time! Do your research to see if the locations recommended are a good match for you. Enjoy your University or College experience and the city!
Several resources are available if you are looking for rentals in Ottawa, including online classifieds, student housing boards, and real estate agents. It's essential to take sufficient time to search for your rental apartment and compare prices and amenities before deciding. With a little effort, finding the perfect rental in Ottawa can be a breeze for you.
Ref: 3214.27857