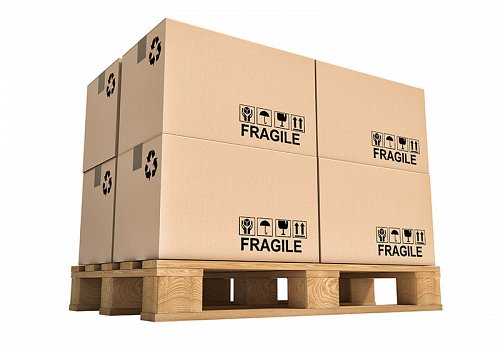 Moving house within the same country is exciting enough, but nothing compares to the overwhelming feeling of moving abroad. However, as you draw closer to the departure date, you could find yourself starting to feel stressed about the shipping process and in particular, shipping via Pallet. Not many people will ever require a pallet shipping service, making the first time a nerve-wracking one. With house valuables to move, you need to ensure that your pallet shipping efforts are a first-time success. Luckily, with courier comparison websites such as parceldelivery.com offering their services to help you find the most reliable courier for pallet shipping for the most affordable price, your decision can be made much easier. Here, we have the top tips for sending a pallet abroad when moving.
Use The Right Packaging Materials
As you'd expect, packaging a pallet isn't the same as your standard parcel, so you need to be aware of what packaging materials you should be using and how. Pallet wrap was designed specifically for goods enduring long transit durations via pallet, and should be thoroughly layered on your pallet to protect the contents from dangers such as water damage, especially if shipping a pallet overseas. Furthermore, bubble-wrap still works effectively at keeping individual items inside protected from damage, but it won't always be enough. If your pallet is tall or top-heavy, we suggest using overlapping layers of shrink wrap around your goods, as this will provide them with extra stability.
Label Effectively
When shipping a pallet with all your home goods inside, you're essentially waving your life goodbye for a few days, and you certainly don't want to turn up at your new home discovering that your pallet is forever lost in the depths of the ocean. When sending a pallet, make it a priority to label every handling unit, and match them to the Bill of Lading (BOL). Every label used needs to clearly state your name and address, and if you also have any handling requirements such as "do not stack", this must be made clear for your goods to remain in quality condition.
Inspect The Pallets Carefully
Selecting the pallet is just as important as packing one effectively, as a faulty pallet will almost guarantee failed shipping. When selecting the pallet, inspect it closely for broken boards or nails, as these could puncture the freight and thus severely damage the goods inside. Furthermore, we suggest adding a sheet of cardboard, or alternatively chipboard, between the freight and pallet, as this is give additional structure to your pallet and ensure a higher level of security for the goods inside. Always avoid an overhanging freight as well, as these also have a higher chance of becoming damaged during transit.
Load The Pallet With Care
Once you've thoroughly protected all of your individual items with bubble-wrap (or an effective alternative), you should stack the smaller, lighter sized packages onto the pallet first, and then continue to add the heavier ones, working in a square shape. However, the most crucial part is knowing when to stop, as you should avoid stacking your pallet too high at all costs – this can make it unstable, and prove dangerous during transit. In order to reduce friction and bumps between items during transit, you could also place a layer of lining paper between stacks of boxes, as this will give you extra peace of mind knowing the your goods are safe until they arrive at your new home!
Moving abroad can be stressful, but hopefully we've made the pallet shipping process a bit more straightforward for you. When packing and shipping your pallet, just remember that all items need to be as secure as possible, including the pallet itself. Ensuring that the labels are clear and concise, and your pallet will be well on its way to a safe and efficient delivery! Happy moving!