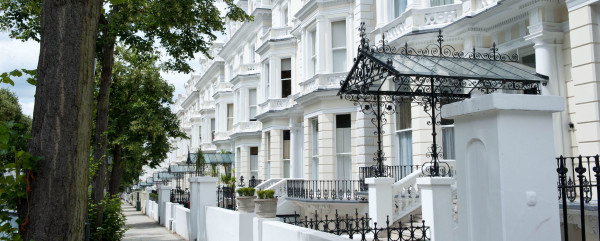 Many people know the classic story of Dick Whittington who travelled to London, believing that the streets are paved with gold. While he was expecting a more literal definition than he actually found, London definitely is the land of opportunity and could well rival New York as a city that never sleeps. Although not affordable for everybody, more than 8.5 million people reside in London, and with a large number of UK wide offices for rent, the English capital provides a prime opportunity for businesses of all sizes to expand. Here a just a few of the many advantages to having property in London.
Culture
London isn't the capital of England for fun, it is one of the most diverse cities on earth and is a global hub for a number of international businesses. Even more than that, Lodnon is home to many of the greatest theatres, museums, galleries, events and attractions. More than 250 festivals are held annually in the British capital, Trooping the Colour and the Notting Hill Carnival are among the most popular year on year. Over 17,000 theatrical performances are held, most of which across London's fashionable west end, Blood Brothers enjoyed a glorious 17 year run at the Phoenix Theatre, while the Lion King, Wicked and Thriller still enjoy sell-out audiences on a regular basis.
Access
It is understandable for a newcomer to feel intimated by the sheer size and scale of London that can make anybody feel small. But once you throw yourself into the fast paced lifestyle of the busy city, you will find that is a lot of fun, and the transport options can help make life very easy. Both the classic red buses and iconic underground services offer tickets to passengers that breed a hop-on hop-off culture. Oyster cards offer a pay as you go service based on how far and frequently you travel, are available on both buses and tube trains and enable users to travel across the city in a matter of minutes.
Environment
While it is easy to think of London as a concrete jungle with a myriad of skyscrapers, London has over 3 million gardens, 65,000 woodlands and 3,000 parks that over more than 40% of the city's surface. As a result this makes London the greenest city in Europe. As noted above, many residents and tourists will use public transport to get around due to the efficiency and convenience, but also there is an enforced congestion charge in London that requires regular road users to pay a toll if they drive in certain zones during peak times. The congestion charge was first introduced in 2003 by then Mayor Ken Livingstone in an attempt to reduce congestion, and more importantly, CO² emissions. Overall, London is a fantastic city for jogging, park picnics and enjoying the very best that nature has to offer.
Find Properties for Sale in London and the Surrounding Area: