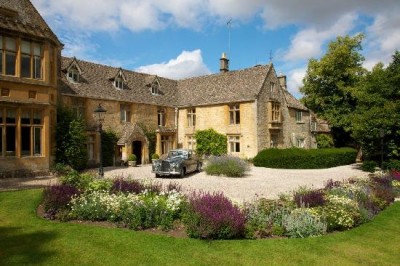 One thing England deservedly boasts about is our country estates and manors. With many of them in recent years on the brink of demolishment, they have more than ever welcomed hearty donations and even most of them now offer a basic B&B service or a luxury weekend stay. From homes that have former Celebrity residents, have featured in award-winning films to estates that burst with historic richness, I've put together some of the most beautiful, surprising and awe inspiring country estates and manors. You can also find each home's website link and a summary about what each place has to offer.
Haworth Parsonage
Located in the North of England, this home once belonged to the Bronte sisters, where famous novels such as 'Wuthering Heights' and 'Jane Eyre' were written . This modest village home saw the finest of English weather; damp air, heavy mist and muddy tracks, however other writers were also drawn to its hidden magic, including Ted Hughes (whose wife Sylvia Plath was buried in nearby Heptonstall) and artist David Hockney.
Since recent years, Haworth Parsonage has now been renamed to The Bronte Parsonage Museum, whereby visitors can join The Bronte Society, attend lectures and enjoy guided walks.
Website: www.bronte.org.uk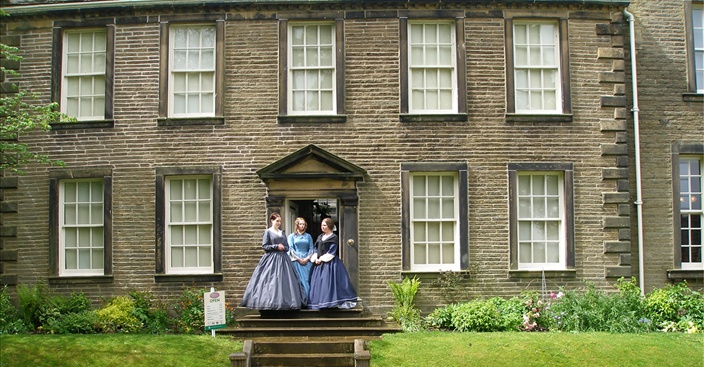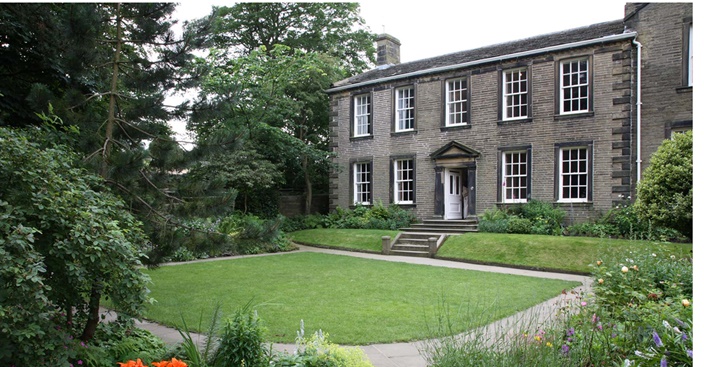 Highclere Castle
Not far from Oxford, Highclere Castle is famously known for being the basis of ITV's British drama series set, Downton Abbey which was first aired in 2010. With its real Earl and Countess of Carnarvon (presently named Fiona); the Castle is solid in its historic roots which began from the First World War. When the war broke out, Lady Almina changed the life of Highclere and turned the rooms into a hospital, whereby she and the volunteering staff nursed them, read to them and ultimately saved them from their tragedies.
The Castle is open to the public 60-90 days per year, in which visitors come in their hundreds and place their picnic baskets in the many gardens of Highclere. The castle is also home to a Gift Shop, Exhibition and offers Weddings and Corporate Events.
Website: www.highclerecastle.co.uk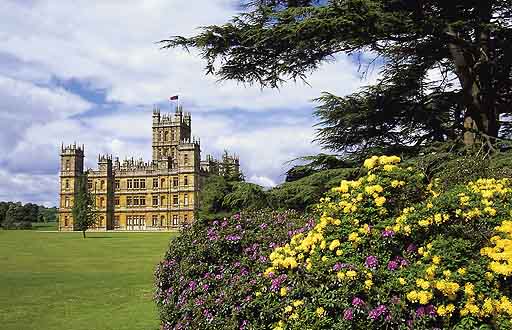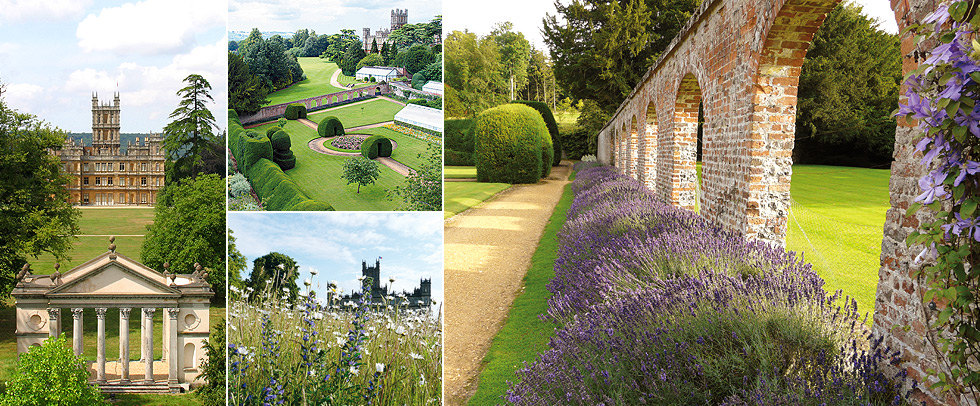 Rodmarton Manor
Situated in Cirencester, Gloucestershire, Rodmarton Manor is certainly one for all garden lovers. Inspired by the Arts and Crafts movement (introduced by William Morris and his followers), the gardens boast architectural coherence with a keen eye for detail. Having only one full-time gardener, the Manor and its gardens still pay close attention to the dynamics of the place, ensuring that the Manor's character is still being positively reflected by the gardeners choices.
Open to the public on public holidays, you are encouraged to book a guided tour (Prices ranging from £5-£40) which are determined by the number of visitors, group bookings for fewer than 15 people are discouraged, unless visiting on an open day.
Website: www.rodmarton-manor.co.uk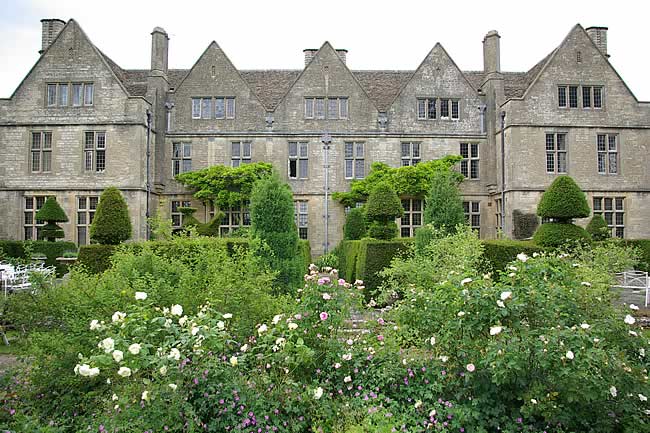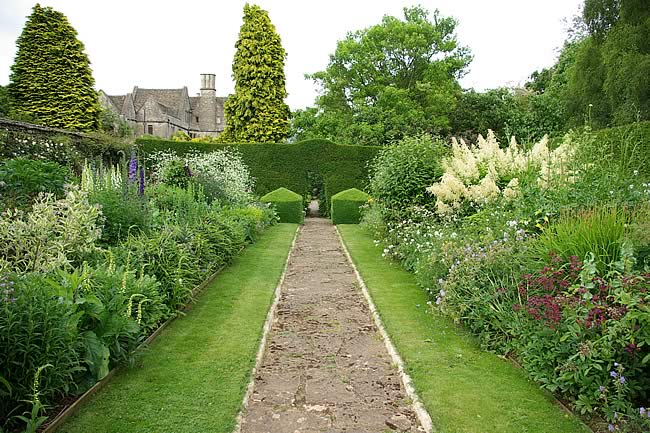 Peckforton Castle
Situated in the heart of Cheshire, the Peckforton Castle's story begins in 1840 when John Tellemache bought/inherited 36,000 acres of land which included the villages of Peckforton and Beeston. Tellemache's dream was to build a medieval style home with enchanting features. Listed as a Grade 1 building, during World War II, Peckforton was used as a hostel to over 200 physically handicapped children who were evacuated from the London area. Remained unused until 1969, the Castle soon invited producers to use the location for Film and TV, including the works of Doctor Who, Sherlock Holmes and Robin Hood.
Sold again in 1989, the Castle reopened as a Wedding and Corporate Events venue, whereby its vision developed into being more modern, however still blending in with the Castles medieval and magnificent style. In shaping the family-run success, Peckforton now offers visitors to 'eat, sleep, love [and] play', offering memorable experiences including Segway rides, Archery, Laser clay shooting and a chance to build trebuchets.
Website: www.peckfortoncastle.co.uk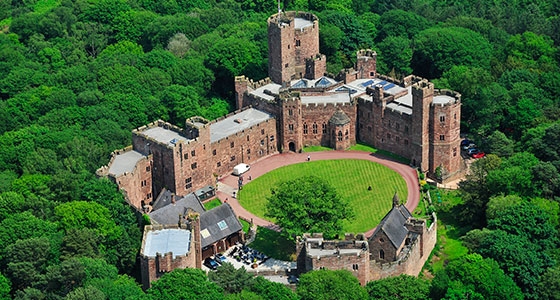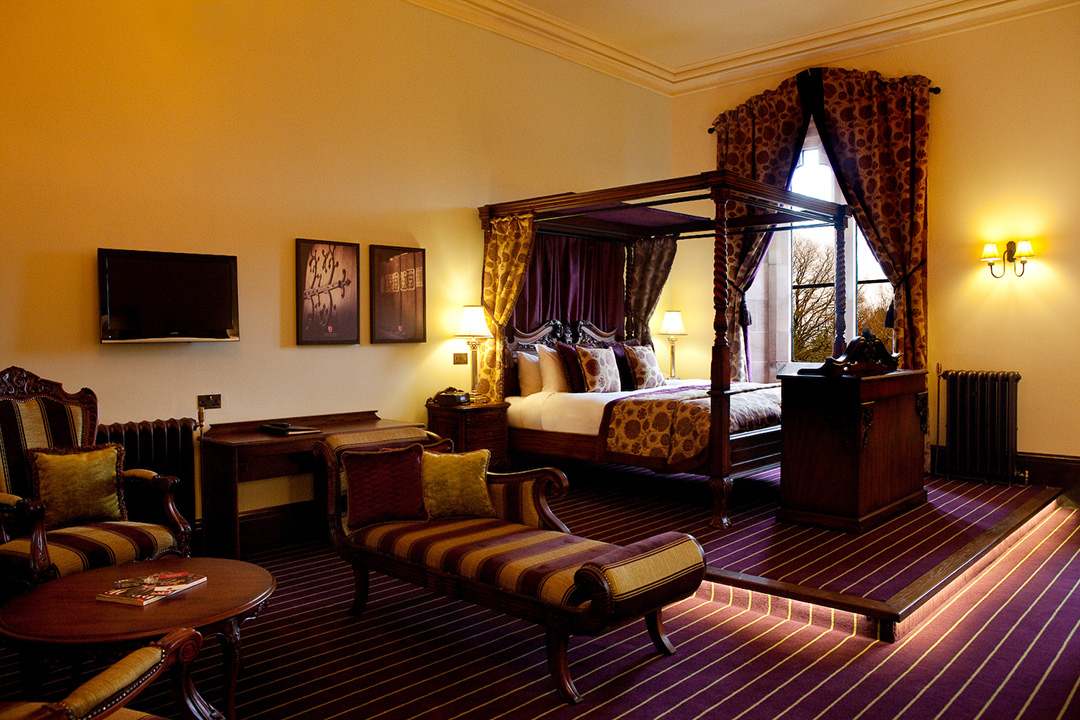 Broomhill Manor
Inviting families, including young children and toddlers, the 4 star rated Broomhill Manor is a warm and welcoming stay which offers a short break in their wide array of self-catering holiday cottages. Sitting just outside the charming seaside town of Bude on the North Cornwall Coast, Broomhill Manor specializes in quality, luxury accommodation with on-site facilities including indoor and outdoor swimming pools, horse riding and a direct path guiding you to spectacular scenery and sandy beaches.
Website: www.broomhillmanor.co.uk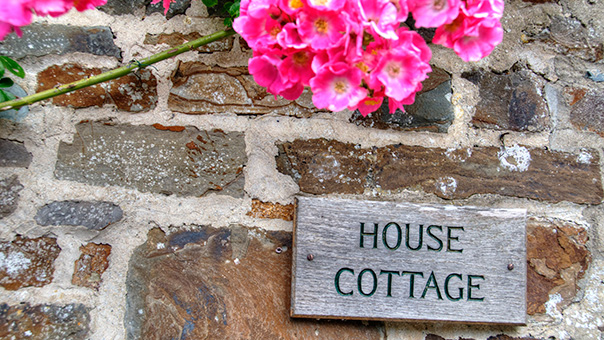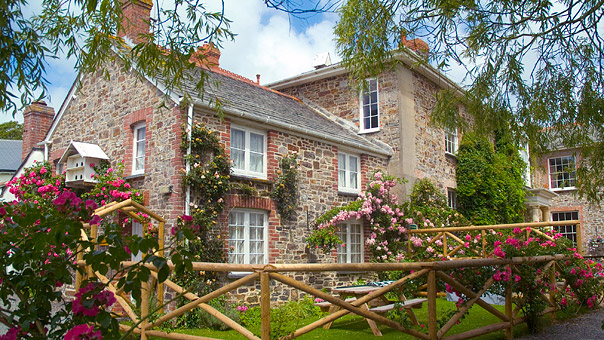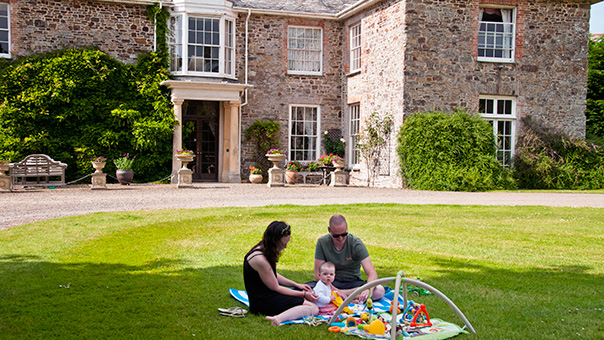 Hanbury Manor (Marriott Hotel & Country Club)
With its elegant and modern fresh décor, this stately Jacobean country house is London honoured "Original Country Retreat", which it's historic and vibrant features makes a lasting impression. Located in Hertfordshire, Hanbury Manor's key amenities include a PGA championship golf course, a Spa and Fitness Centre. As well as their on-site facilities, their suites are rich with traditional period features which include open fireplaces.
This country estate also offers a romantic setting for weddings and a relaxing atmosphere for business meetings and social events. With high-speed internet access, complimentary on-site parking, this pet friendly manor's rates start from just £109.
Website: www.marriott.co.uk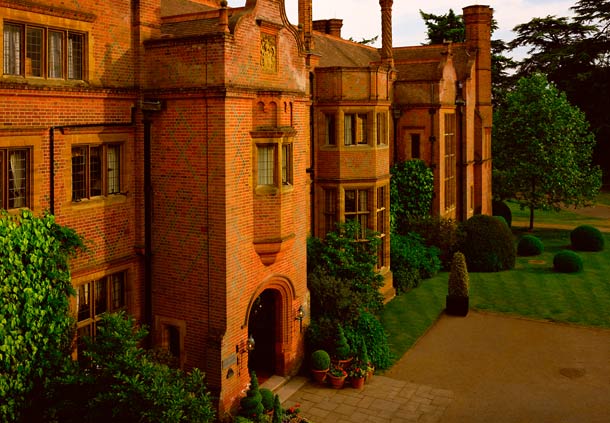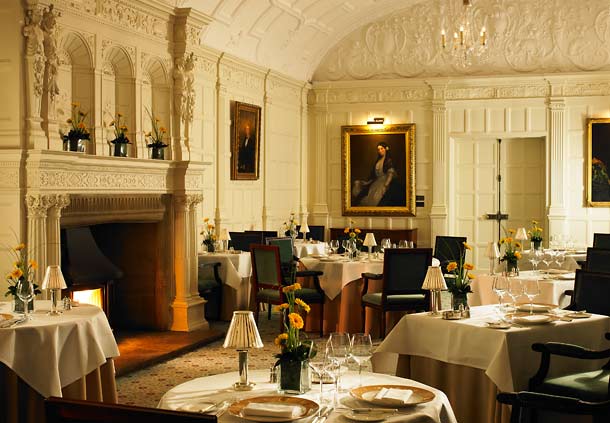 by Liane Davis