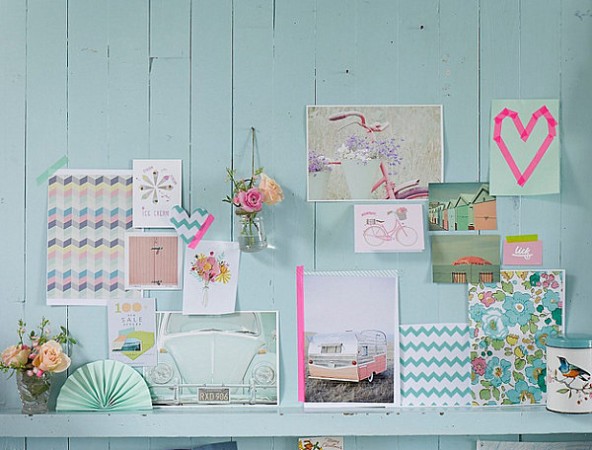 Finally, it feels as though spring is around the corner. The sun has been shining and the daffodils are starting to flower (even though the temperature hasn't changed too much yet!).
When I think of spring home decor, I think of moving away from the dark winter tones such as berry and greys and opting for lighter and brighter colours. I also think its soon time to store away the cosy textures such as faux fur and replace them with minimal textures and airy fabrics.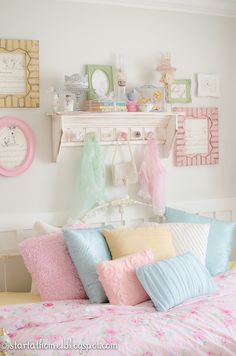 Source: Pinterest
One of the key trends that always comes around again each spring/summer is pastels. I love pastels as they allow you to add colour to your home but they are understated and, in my opinion, often more chic than bolder colours. Using pastels is a way to bring colour in without overpowering the room or fighting for attention with another bold colour. Pastels give that sense of freshness and can transform your home from a warm winter style to spring time chic.
So, with this in mind, I have chosen some of my top pastel buys on the high street at the moment. The best thing about pastels is that the items can often be used in the same room as the colours tend to naturally complement each other. Check out my top buys to get yourself some inspiration and give your home a spring makeover.
1) Colour Dip Table, Notonthehighstreet, £140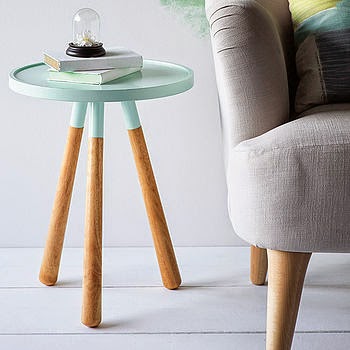 Source: Notonthehighstreet
This little table is so cute and would look great in most rooms. It could be used as a bedside table, next to your armchair, or even in the kitchen if you have room. I love the dipped style as it gives you that little pop of pastel without it being too over the top. The blue tone would go with most décor but would look great in a white or cream room with grey furniture.
2) Royal Doulton 1815 Mugs, John Lewis, £24
Source: John Lewis
These mugs are so simple but deliver that pretty pastel look that makes you think of spring. These make me want to get out into the garden for an alfresco lunch (I may just have to wait for the weather to get a bit warmer!). The best thing about these is that the simplistic style means they will blend in easily with your existing kitchen items.
3) Stripe Double Duvet Set, Matalan, £20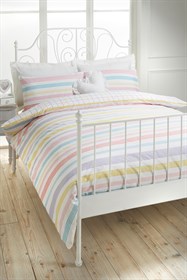 Source: Matalan
I'm beginning to store my dark wintery bedding in favour of lighter options that brighten up my room. This bedding is perfect and will definitely lighten up your bedroom and gives a really fresh look. The stripe design is understated and clean so will fit into almost any bedroom. If you really want to pack a pastel punch, add some cute pastel coloured cushions.
4) Vintage Bird Teapot Set, George at Asda, £22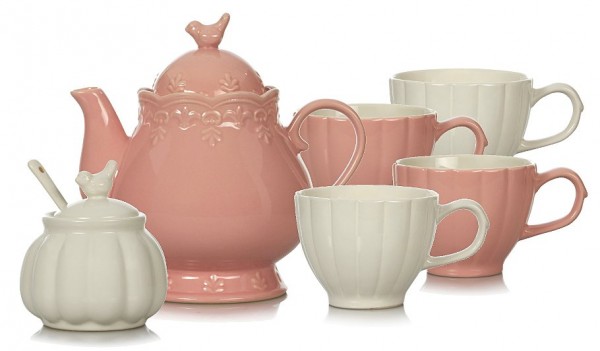 Source: George at Asda
This tea set is perfect for afternoon tea and the bonus is it will look so pretty sitting in your kitchen when not in use! I love the bird designs on top of the tea and sugar pots as they give that cute vintage feeling. At £22 for the set, this is a bargain and will allow you to always have your tea in style.
5) Flower Photo Frame, Debenhams, £8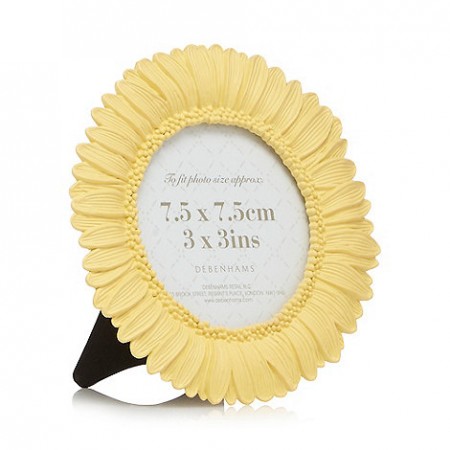 Source: Debenhams
What says spring more than yellow and flowers? This photo frame is perfect for brightening up your living room and displaying your family photos in style. As yellow can often be quite a harsh colour for the home, this muted pastel yellow is the perfect way to brighten up your home.
6) Set of 2 Place Mats, Laura Ashley, £7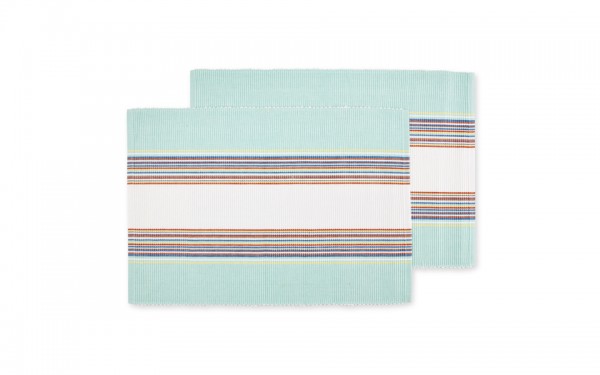 Source: Laura Ashley
These place mats are an example of how pastel tones can work well with brighter colours as long as the balance is right. The pastel blue mixed with the white and the brighter red and blue stripes offer an almost nautical design but a more toned down version. These would look great at the family dinner table for a spring/summer occasion.
7) Geo Print Cushion, Graduate Collection, £40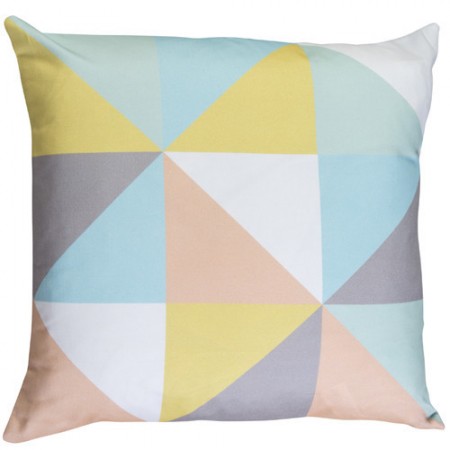 Source: Graduate Collection
Cushions are an easy way to transform your house throughtout the seasons. This cushion mixes the geometric trend with pretty pastels and will make a great addition to your living room. The colours really complement each other and would look great on a light grey or light blue sofa.
8) Spring Pastel Dining Chairs, Notonthehighstreet, £98.89 each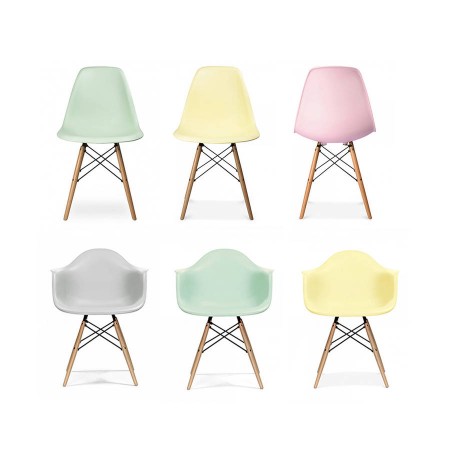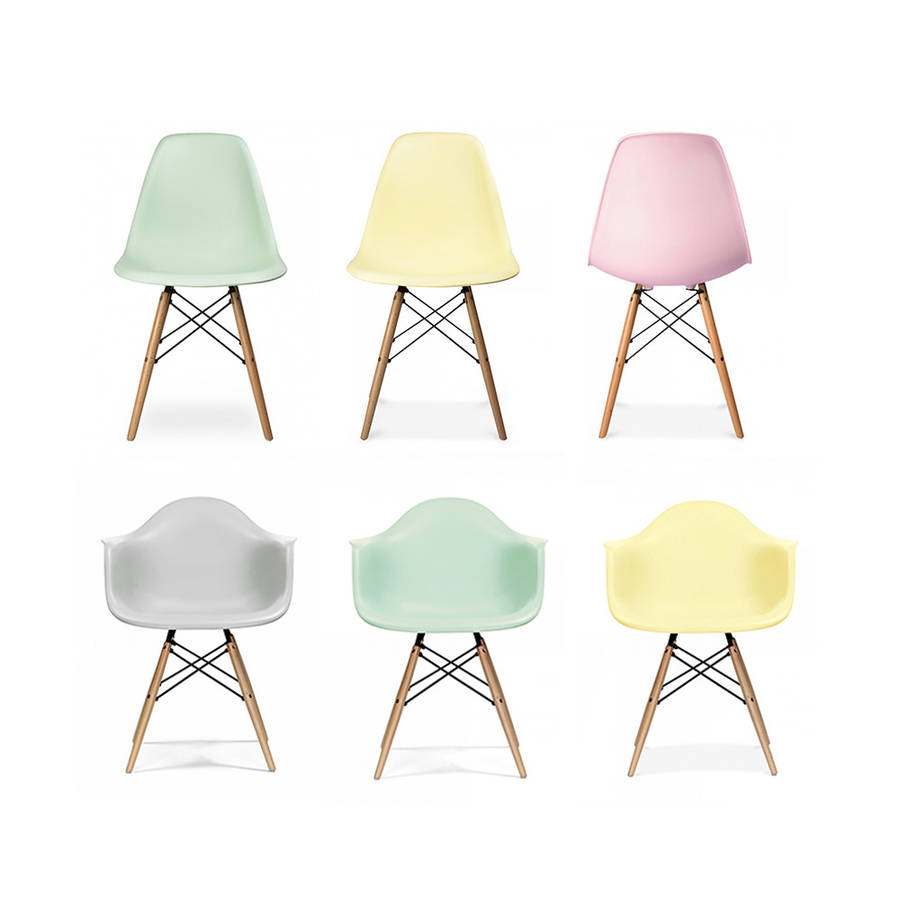 Source: Notonthehighstreet
I think these chairs just show how lovely pastels can be. They come in two different styles and a range of colours (including those in the picture above) so there is a look to suit any home. You can mix and match to create a pastel assortment or opt for one colour and style; perfect for around the dining or outdoor table. Try adding some further decorations (such as the placemats above) to the table for a light spring look.
9) Blue Lamp, Mrphome, £139.99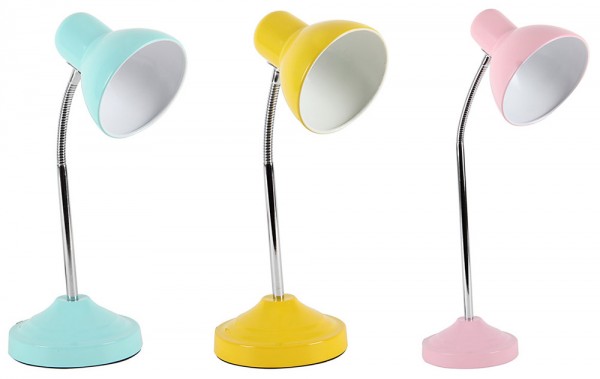 Source: Thedesigntabloid
Light up your home in more ways than one with these pastel coloured lamps that will bring some colour to your office. Not only are they pretty but they are also practical. They would look great on a bedside table next to some fresh daffodils to give your room a spring time feeling. You can find the blue design at the link below.
Source: Mrphome
10) Breville Toaster, Debenhams, £20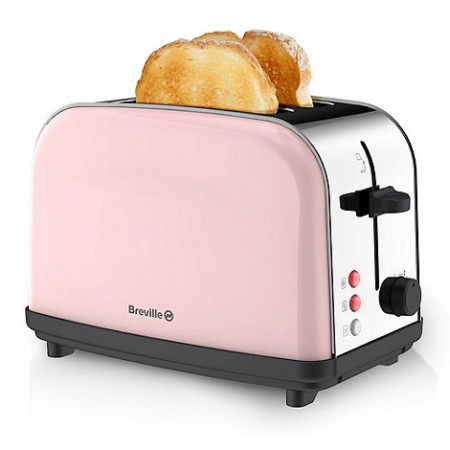 Source: Debenhams
The toaster is definitely one of the most used items in our house. The only thing we use more is the kettle to meet our hourly tea cravings! This pastel pink toaster by Breville will sit pretty in any kitchen and bring a bit of vintage style to even the most plain of a kitchen. This would look perfect in a cottage/country style decorated kitchen mixed with florals and other pastel colours. This particular toaster is on offer at the moment in Debenhams so grab the bargain whilst you can!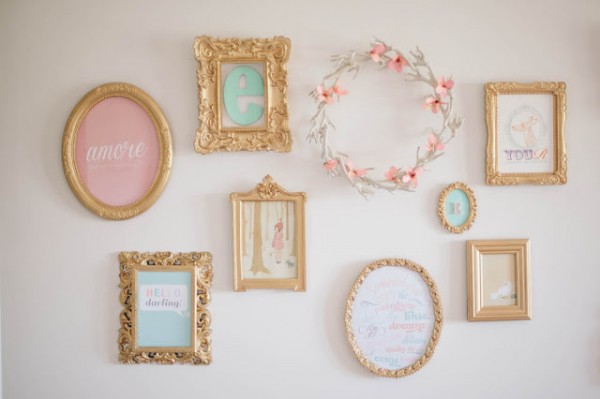 Source: Happygoluckyblog
That completes my top ten pastel home buys of the moment. The key colours to look for when searching for pastels are yellow, blue, lavender and mint green. I think that gold accessories (as above) tend to complement pastel colours and give a more modern look.