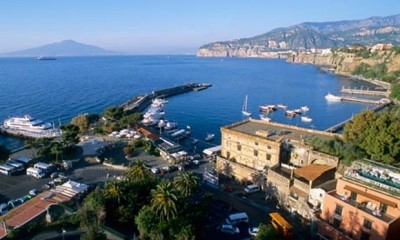 Summer is the happiest season by far, with the sun shining and the beach fever hanging over our heads what more could we ask for? Of course a beach home, where you could holiday all year around or in the sunny months you could enjoy a roof under the sun and wonderful views. Coastal living is recognised as extremely popular, so here are a few favourite locations for having a beach home:
Turkey
Turkey has a wonderful coastline, which is claimed to be extremely popular for beach homes. It is also said to be a special place for its history and culture. There are many things to consider, if you are thinking of a big move to Turkey and The House Shop  covers everything you need to know.Location is one of the main things to think about when moving to a beach home. Areas, that are great for owning a beach home are Aydin, Didim and Antalya, Kalkan. Didim is a popular seaside resort, in a small town. It is  not only a nice place to relax, but also a place to explore with its ancient ruins and culture. Being a lively place in the evening you can never get bored in Didim. Kalkan is a small town on the Turkish Mediterranean coast. It is a spectacular historical town along the Lycian coast, and is a popular site for tourism, being an ideal location for a holiday home.
Spain
Spain of course is a popular location for beach homes and holiday home owners. It is said that 'Spain is still first choice for buyers from UK' as people replace their homes for the lavish beaches, villas and sun. Coasta Blanca is a first choice for many property owners, whether it is for a second home under the sun or for a holiday getaway. Costa Blanca has a 200km coastline, which is on the Province of Alicante in Spain and is a well-developed area for tourism. In addition it is close to the major tourist destinations of Alicante and Benidorm, making it extremely popular for property owners. Other prime locations for a beach home in Spain is Costa del sol, Canary Islands and Balearic Islands, being well-known for its ideal climate.
Italy
Italy is another favourite location for a beach property having magnificent history and cuisine. There are wonderful locations in Italy, which will make you never look back at getting property there. Le Marche is great for those who love the beach, located along the Adriatic coastline. It is both an ideal place for a seaside resort property with lots of activities to do, but also has quieter areas for a more relaxing getaway. It has become a popular area for coastline properties, with lots of sightseeing of the mountains and rolling hills, architecture and arts. The medieval hill town of Tuscany in Italy, is another prime area for property. Being known for its arts and architecture, it has varied landscape with beautiful beaches. In addition Sardinia has some great property value, it lies on the West coast, and is the second largest Island in the Mediterranean Sea, after Sicily. It has magnificent coastline with breathtaking views. Property buyers undoubtedly have set their sites on Italy's most exciting and valued diverse locations.
UK
The UK is also another popular area for beach homes, being well known for its seaside resorts. There are many beach side houses available for different groups of people; friends, families, surfers and explorers. The East and West of Sussex has great scenery and ideal for the outdoors. It is also known to have warmer weather in the summer months, as well as not being too pricey. Arun in West Sussex has lovely little towns, also having award winning beaches. In East of Sussex, is a prime location for beach lovers, being an attraction for everyone, such as the Winchelsea beach. Other prime locations along the beach in the UK are Isle of Wight and Cornwall. The House Shop is a great online estate agents where you can search for your dream home along the beach in the UK, where you can also for their guide for the Best UK Holiday Home Locations.