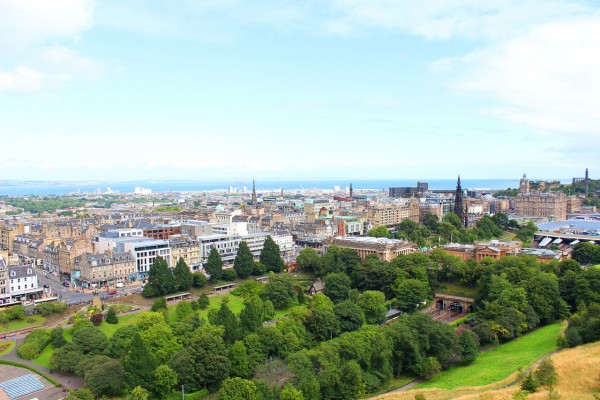 The 2015 Rugby World Cup is almost upon us, so in time for the tournament's opening ceremony on Friday here's a quick guide to buying property around the stadium of each of the home nations.
Twickenham, London
Twickenham, home to the world's largest rugby stadium, has a large range of properties to choose from when it comes to price range – especially considering the area's proximity to central London. However, prices here are still high compared to rest of the country; while there are more affordable properties available, for a higher price tag there are some really special homes to be found, such as this end-of-terrace 4 bedroom home in the heart of the town.
The area is great for families with its proximity to good schools and green spaces, and yet it is still only a short journey into central London. The nearby St Margaret's village, with its numerous boutiques, cafes and pubs, is yet another attraction to the home of the English rugby team.
Murrayfield, Edinburgh
Murrayfield, in the attractive West End of the Scottish capital, is certainly a hotspot for sporting venues; as well as the famous rugby stadium – which has also played host to football games and other sporting events – the area also boats first-class tennis, golf and even ice hockey venues.
The city of Edinburgh has been named as one of the best places to live in the UK, and some of the most desirable –and expensive – properties can be found in the Murrayfield area. It's also possible to see some fantastic examples of the city's trademark Victorian townhouses here, such as this property which has been converted into 4 luxury flats.
Millennium Stadium, Cardiff
While still one of the most expensive places to buy property in Wales, there is still plenty of choice for both buying and renting in the up-and-coming area. There are a number of recently built or converted apartment buildings for city centre living, such as this impressive two-bedroom penthouse with views over the Millennium Stadium itself!
The home of Welsh rugby has hosted not only the home matches of the national side, but also many other events, both sporting and otherwise.
Aviva Stadium, Dublin
Dublin is a vibrant city with an international vibe thanks to the many tourists that travel there every year to visit its many attractions. Despite being a busy capital city it also has plenty of attractive green spaces, such as Phoenix Park, one of the largest city parks in Europe.
The city's prestigious universities and modern waterfront development – which has attracted businesses such as Google and Telefónica – have made Dublin an increasingly popular choice for students and young professionals – for whom the famously lively nightlife is another plus.
As could be expected, property prices in Dublin are marginally higher than the rest of Ireland, however there have been recent reports suggesting that the rest of the country is starting to catch up due to the lack of affordability in the capital. As with any large city there is a whole range of property to choose from, just don't forget that you will need to take the exchange rate into account too!
Find Properties for Sale in London and the Surrounding Area: