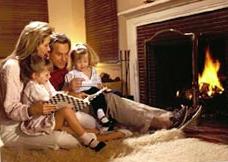 For the vast majority of us a mortgage is likely to be the single largest debt that we will ever incur.
Whether you're a first-time buyer or a couple approaching retirement, protecting our home is vital so as not to burden our loved ones if the worst were to happen.
But what is the most effective way of protecting your property?
You have 2 main life insurance options; decreasing term or level term.
Let us guide you through the 'pros' and 'cons' of each option, so you can make an informed decision on what best meets your needs.
Why you might need life insurance cover?
To start with, lets deal with why you might need life insurance.
If you or your partner was no longer around, would the remaining partner be able to:
Afford the mortgage repayments?
What about on-going household bills (utility bills, council tax, landlord insurance)?
Maintain your current standard of living?
Would you have to downsize your property?
Would you need to return to work in order to pay the bills?
Who would look after the children if you had to return to work?
Could you afford childcare/nursery fees?
Life insurance could help provide answers to all these really difficult questions.
If you arrange life insurance while you're still young you could secure comprehensive cover for as little as 15p a day.
Decreasing term or level term life cover?
Let's look at the characteristics of both decreasing and level term life cover.
A decreasing term policy is the most common and cost-effective way of covering your mortgage debt.
It's designed to help protect a standard repayment mortgage. The amount of cover (the size of the pay out) reduces over time in line with your mortgage balance.
This means your beneficiaries would receive enough to pay off the mortgage, however there would not be much money left over.
With level term life insurance, the level of cover remains the same throughout the policy.
If you pass away at any point within the policy term, your beneficiaries would receive a fixed lump sum, regardless of whether that is right at the start or the end of the policy.
Both decreasing and level options are term-based policies.
This means cover only lasts for a set period of time, and the policy has a defined start and end date.
As a result, your loved one's can only benefit from the policy if you die during the term.
The length of the policy term
To fully protect the family home it makes sense that your life insurance aligns with your mortgage term.
This ensures your family home is always protected.
If your mortgage term is 25 years, then your life insurance policy should be at least 25 years too.
However, if you have other reasons for having life insurance, like meeting the future living costs for children or to leave an inheritance you may want the cover to exceed your mortgage.
Do you have children?
Whether you have children or not is highly likely to impact the type of life insurance you take out.
If you don't have any dependents and only need your life insurance to cover the mortgage (to protect your partner), then decreasing term cover may provide sufficient coverage.
However, if you have children and wish to leave an additional lump sum, as well as cover the mortgage, then level term may better suited.
Remember, if you have a repayment mortgage and level term cover, the further into the policy you live and the more of your mortgage you pay off, the greater the left over sum will be. (Assuming you do not outlive your policy).
Repayment mortgage vs interest-only mortgage
If you have bought your home by taking out a repayment mortgage, either decreasing term or level term could meet your needs and cover the debt.
However, if you have an interest-only mortgage, where the capital borrowed does not decrease over time, then decreasing term would not be suitable to your needs.
The cost of your premium
As a general rule, level term premiums, which provide a greater level of protection, are approximately 20% more expensive than decreasing term.
With decreasing term cover the financial risk to the insurer reduces over time, which helps keep monthly premiums lower, compared with level term.
However, it's important to remember there are many other factors which impact premium costs, such as your age, health, weight (BMI) and whether you smoke.
Joint policy or 2 single policies?
Regardless of whether you decide on decreasing or level term cover, you have the choice of taking out either a joint policy or 2 single policies.
Again, this is a very personal choice and will depend on your individual circumstances and budget.
However, there are some important factors to consider.
On a positive note the cost of a joint policy is generally cheaper than taking out 2 single policies. However, the saving is usually pretty minor.
You could take out a joint policy with your partner, which would cover your mortgage if one of you was no longer around. However, the policy will only pay out once, usually on the first death.
In contrast, if you have 2 single policies you could benefit from 2 separate pay outs and effectively double your level of cover. This could be a major factor if you have children to consider.
What's more, if you have joint cover and a claim is made that policy would expire, leaving the remaining partner to take out a new policy, when older (thus more expensive premiums).
Write your policy in trust (minimise 40% inhertitance tax)
Minimise 40% inheritance tax (above the £325,000 threshold) and speed up the pay out by writing your life insurance policy in trust.
You can do this with either decreasing or level term cover.
Writing your policy in trust means your policy avoids forming part of your legal estate and you assign the rights of the policy other to a nominated trustee/s.
Is life insurance compulsory if you have a mortgage?
Generally speaking, no.
Mortgage life insurance, whether via decreasing or level term cover, although a very good idea, is not usually compulsory.
However, some mortgage lenders may request that you have life cover in place before agreeing to release funds, ensuring their risk is protected.
Don't automatically buy life insurance through your mortgage lender
From our experience many homeowners, especially first-time buyers, take out cover either through their mortgage lender or via their lender's preferred insurer.
Normally, you can secure a much better deal if you compare multiple quotes yourself or use a life insurance broker.
Even if you have taken out a policy and now think you could have secured a better deal elsewhere, you can always cancel that policy and get a new one.
This could make you a significant saving over the policy term.
Summary
There is no definitive right or wrong way to protect your home and your loved ones.
It's a case of finding the right cover to protect your specific needs and meet your available budget.
We believe the best way of securing the right policy at the best price is to shop around and compare multiple quotes.
You could do this yourself, or you can save yourself both time and money by getting a broker like Reassured to do it for you.