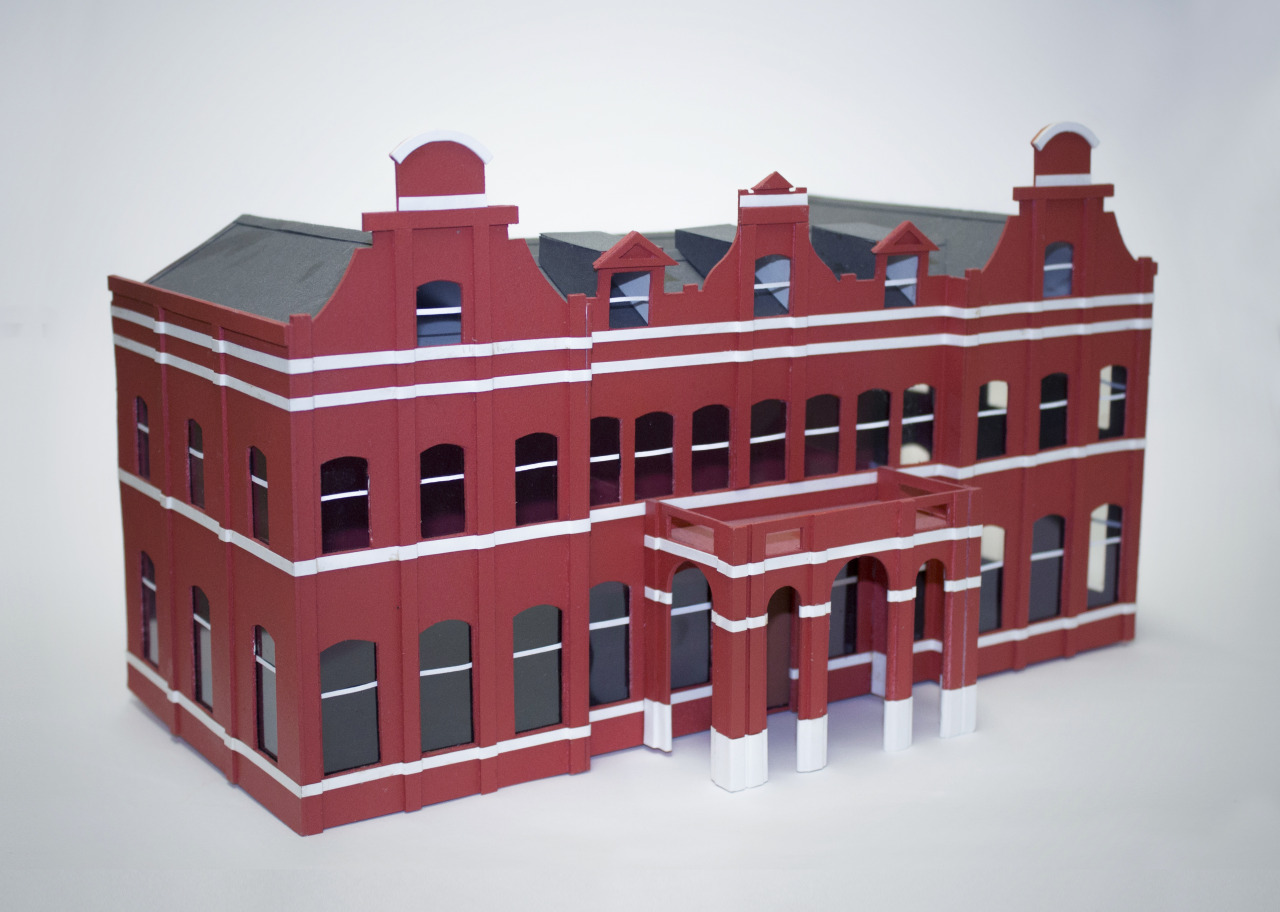 Could you imagine seeing your home on your mantel piece? Sound strange, well this is the marvel of model-making. Used often to make props and stages in many films; including Wes Anderson's 'Grand Budapest hotel.' Model-making is a niche craft that requires great skill and fantastically detailed final products.
Many people enjoy model making as a hobby, and if you were to look online there exists many simple step-by-step guide to building your own miniature home However too often they simplify the process. For some it takes year of training, craft and vision to produce impressively vivid and detailed pieces.
Online stores such as www.modelshop.co.uk and www.model-making.eu are outlets of some fantastically innovative materials that are the model makers inspiration and tools, and if you spend just even the smallest amount of time searching these sites you realise how much is required to make even one relatively simple house.
Sarah Thornton is a 22 year old third year model maker, studying at Norwich University of the Arts. She is someone who knows only too well how the majority of people can underestimate the hours of work, precise mathematical calculations and creative vision that is needed in order to pursue this line of work and make a successful career out of it. To view more of her work visit her Tumblr at http://sarahcreanaillustration.tumblr.com/
Inspired by the city of Norwich, she has set about making a series of buildings to represent the everyday lives we lead and the beauty that exists all around us in the spaces that we occupy almost constantly, but never truly pay attention to.
'Neighbours'
'The Old  Hospital'
'Smith'
Taking inspiration from her own memories of buildings, and from architecture around Norwich city, Sarah has set about recreating the models in their miniature versions. Spending hours measuring exact wall fittings, spray painting and pain-staking details on all the windows, doors  and pillars – she is showing us the beauty of craftsman ship and capturing the manual labour and hard-work that goes into all the architecture that surrounds us every day.
She is reminding us of the beauty of space and capturing the nostalgia that homes and buildings can hold for all of us.
by Lauren Knight