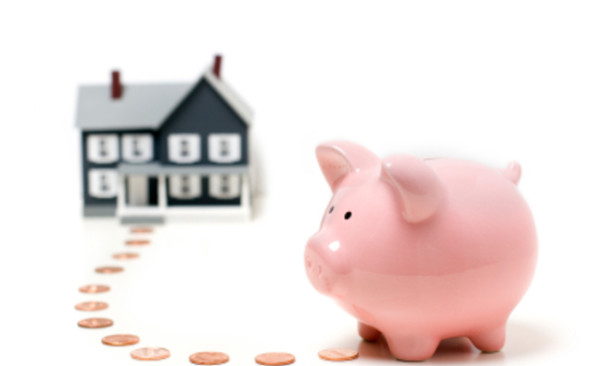 Saving up for a house can feel like a never ending uphill climb at times because it seems that each time you save a little bit more, house prices go up too.
According to City A.M, recent studies have shown that 30% of first-time buyers will have spent five years saving before buying their first home and 7% said it had taken them double that time to secure a mortgage. Five years isn't too long a time if you can live with your parents on the cheap, but if you're renting too then that's around £30,000 you're losing out on saving over five years, to keep the roof above your head.
However, it's not all bad news at the moment because banks are fully supporting first-time buyers with their wide range of mortgages. Saying this, you need to be realistic about saving up for a house; chances are that you won't be able to afford your first home in property hot spots like London. Being realistic about a first home means looking in the £100 – 180k region; if you're doing all the saving yourself, you may be able to afford more with a benefactor (such as very generous parents).
You have some options when it comes to how you can make your hard-earned money work a bit harder and stretch a bit further. The Help to Buy scheme can reduce the deposit you need for a mortgage to as little as 5% – that's £6,500 if you can find a property you like for £130,000.
If you decide to go with this option you will need either an equity loan or a mortgage guarantee to secure the property. An equity loan is essentially where the government lend you up to 20% of the value of the house as a deposit. You will then need a mortgage on the remaining amount of your home that will work like normal with monthly repayments. The equity loan won't charge you loan fees until after you've owned your new home for five years. This is slightly different in London where the government will lend up to 40% as an equity loan on a new property, because in case you haven't noticed, house prices are extremely high there.
The Help to Buy scheme also comes in the form of an ISA, where the government will increase your savings by 25%. The maximum bonus is £3,000 where you will have had to save £12,000 in your ISA. As you get close to securing your home, you will have to arrange through a solicitor how to get the bonus from the government. It's more of a bonus towards the property once you've moved in. It can't actually be used in the deposit, solicitor fees or any other costs contrary to popular belief.
As well as the deposit, you've got to consider your overall eligibility for owning a house in the first place. For instance, you may have done all the hard work of saving up for your first house but if you have a poor credit rating, you might not be able to secure a mortgage. Similarly, if you have parents helping you with your deposit, you still might not be able to apply for a mortgage if your monthly income is too low, as the bank won't realistically accept that you can make the repayments.
Other milestones to consider are if you're self-employed, you'll need two years of accounts to prove you've got the money to make the repayments. Finally, if you haven't been residing in the UK for more than three years, you may find it a bit more difficult to secure a mortgage because you won't have a traceable record.
If saving just isn't realistic for you right now, but you're keen to get on the property ladder then you could consider no-deposit mortgages. Plenty of well-known banks are offering no-deposit mortgages now but most of them require a benefactor or family member to put some money into savings for at least three years with the bank as insurance; definitely worth a look if you have someone willing to help you.
Find Properties for Sale in London and the Surrounding Area: