Selling your own home privately saves money
The House Shop has been helping to connect buyers and sellers since March 2015 and has built up a wealth of knowledge and experience in the private house sales and online selling markets. Selling your own home privately can seem like a daunting task, but with modern technology making it easier than ever before to effectively market your own home, direct selling is a viable and sensible option for many sellers.
Selling a home yourself using a private sales or For-Sale-By-Owner service is a low-cost alternative to a traditional high street estate agent, and can save you thousands of pounds in commission fees. Taking an example of the average UK house price of roughly £180,000, you would expect to pay £3,600 to your estate agent for their standard 2% commission.
Our most popular private sales package on The House Shop is absolutely free! And will put your home in front of tens of thousands of tenants each and every day.
Choosing to undertake a private sale will give you total control over your sale – from taking photographs and writing a property description, to creating your advert, communicating with buyers and negotiating offers. This will require some extra effort on your part, and while The House Shop offer a range of additional extras to help guide you through the process and minimise effort on your part – you will have to do some of the work yourself.
Still trying to work out if you should sell your home privately?
Check out our Private House Sales FAQs below to find out more.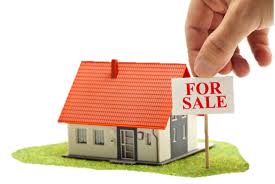 Or you can visit our Private House Sales and Sell My House Online webpages for an in-depth look at each option.
Frequently Asked Questions
Q

Are there any hidden costs when selling a property with The House Shop?

A

There are no hidden costs whatsoever. Advertising on TheHouseShop.com is totally free. Sellers and landlords can create a free property advert using our simple upload system and have their property live in front of tens of thousands of tenants in a matter of minutes.

We do offer a range of optional services such as For Sale boards, EPCs, photography and additional marketing.

Q

What if I'm already using an estate agent to sell my home?

A

Online home advertising or private newspaper advertising does not automatically affect the most common form of agents contract (Sole Agency).

You could save a great deal and multiply your chances of selling your home quickly by advertising privately. It does depend on the precise terms of your agent's contract which you should check carefully. A "Sole Selling Rights" contract would allow the agent to charge you commission whoever you sell to, even if they don't introduce the buyer. 

Learn more Sole Agency and selling privately


 

Q

What are my rights with 'Sole Agency'?

A

Most people don't realise that appointing a 'Sole Agent' does not take away your right to sell the property privately. Your agent is entitled to commission only if they sell your property, or if a buyer is introduced by another estate agent during the period of their sole agency. There are some very simple steps you can take to avoid confusion with your agents by agreeing the terms of private sales in advance. 

 

Q

Should I tell my estate agent that I am selling my house privately?

A

It's a good idea. We recommend that you agree with an estate agent in advance that they can't charge commission if you sell privately and have this written into the terms of your agency contract. This avoids any misunderstanding over commission at a later date and it will also serve to focus your agents mind on marketing your property more aggressively.

 

Q

Can I sell my house without an Estate Agent?

A

Yes, of course. 

Estate agents can take some of the running around off your hands, offering advice, acting as a go-between for you and your potential buyer(s).

They may offer a number of benefits to the selling process such as:

– Advertising the property for sale

– Arranging appointments for visits

– Following up with buyers to obtain 'feedback'

– Advice on valuation

– Creation of the property descriptive details

– Collation (from you) of relevant documentation

– Receiving and forwarding offers

– Selling mortgages, insurance, legal or other services

– Holding pre-contract deposits (sometimes paid by the buyer)

– Communicating with your solicitor /conveyancer

– Keeping tabs on the progress of exchange of contracts

– Advising on the status of 'chains'

– Holding the house keys on completion date.

But do you really NEED someone else to provide these services? Remember, the law does not require ANY OF THESE FUNCTIONS to be carried out by an estate agent or indeed any other professional.

When you accept a buyer's offer, you just pass the details straight to your solicitor, who will do the necessary legal work. You only need to consider whether the amount you will have to pay an estate agent is worthwhile in relation to what they may save you in time, convenience and personal effort. 

Q

Are you like an Estate Agent?

A

We offer consumers the opportunity to sell property privately by helping put buyers and sellers together directly. This service is called "Private House Sales" or "FSBO" where the vendor is responsible for the sale.

We offer an online estate agency service that is much like a traditional estate agent but without commission and a low fixed cost. This service is subject to Estate Agents legislation and provides a more managed sale. You Can learn more about this here:

Learn more here: Online estate agents

 

 

 Q

Are Home Reports required for Scottish Homes?

A

 

From December 1st 2008, Scottish houses marketed for sale need a Home Report. This is a pack of three documents: a Single Survey, an Energy Report and a Property Questionnaire.

The Home Report will be made available on request to prospective buyers of the home. This is an initiative led by the Scottish Government and everything you need to know is on this site. You can also visit the official Government site.

Q

Do you sell property in all areas in the UK?

A

Yes. We sell property anywhere in the UK.

 

Q

Can I update or change my details after they are published on the Web site?

A

Yes.

Our easy to use online editing facility provides you with instant access to your own property advertising so that you can amend the published details directly, any time you want, 24 hrs a day.

Change the asking price, update your description, select different contact details – you have direct control, but if you need help with changes, we give you free support and assistance any time you need it.

Amendments are automatically forwarded through our systems to update listings on our partner networks, so you control all your advertising from a single point.

 

Q

Do I have to pay now?

A

No.

You can create a free property advert without providing any credit/debit card details and without paying a single penny. 

Q

When will my property appear on partner sites?

A

Once your property advert has been approved it will be immediately distributed to our partner network and should appear on all our partner sites within 24-48 hours.
 

Q

How will I know when a buyer is interested?

A

On TheHouseShop.com you can login to your account area at any time and view all buyer enquiries that have been made for your property. You will also be notified via email when a new enquiry has been made.

Within your account area, you can use our easy and safe direct messaging platform to communicate with interested buyers and keep track of your enquiries.

Q

How long can I advertise for?

A

Until your home is sold! There is no limit to the amount of time that you can advertise your home on TheHouseShop and our partner networks.

You need to keep us informed of developments, particularly if you accept an offer and /or exchange contracts on the property.

We review customer accounts periodically and reserve the right to discontinue the advertising in the event that we have reason to believe the property is no longer for sale.

 

Q

Why do I need a for sale sign?          Highly recommended!

A

To cover your local and non-Internet market it is essential to invest in physical (as well as digital) marketing.

Still one of the most effective means of attracting local buyers is a "For-Sale" sign outside the door, especially given the fact that over 60% of buyers move to a new address within 10km of their old address.

It's part of your whole marketing package and you will almost certainly miss out on potential buyers if you don't have one.

We can supply a competitively priced, high quality, regulation size 'For Sale' board either as a single item or as part of our Comprehensive Professional Services Package.

Q

How do buyers find this Web site?

A

The House Shop is extensively registered with relevant property sites and services and affiliates throughout the UK, all channeling potential buyers to this site.

As new properties are added to our network, buyers registered with any of our major network partners are automatically notified through those services of properties matching their search criteria, as they appear.

Our substantial investment and long experience ensures a high profile in the primary Internet search engines (i.e. Google) for both our customer properties and our service.

The House Shop enjoys frequent media exposure and has featured as the leading online private sales service on Tonight with Trevor McDonald "Home Sale DIY", ITV1, Martin Lewis Money Saving Expert on House Selling Tips and BBC Breakfast TV. We were listed in The Guardian's Top 10 Money-Saving Websites and have appeared in many other national newspapers.

You can read all our recent press coverage and press releases on our In The Press page here.

Or you can read our Money Guardian review here.

 

Q

How do I value my property?

A

The House Shop can help you value your home in 2 ways: with an Online Property Valuation, or with a Professional Valuation from a trusted local estate agent.

Pricing your home correctly is essential to achieve a quick and successful sale, so the importance of valuing your home should not be underestimated.

You should use our Online Valuation Tool if you want to get an estimate of what your home is worth, but if you want a more accurate valuation you should invite 3 local high street estate agents to come round in person and value your home.

Either way The House Shop can help! Simply visit our Free Valuation page to find out more.

 

Q

Why do you charge for your service when there are 'free' listing sites?

A

Nothing worthwhile is truly free, is it? We offer a comprehensive marketing package, which includes freephone helplines, superb individual property presentation and multi-platform listing on a network of prominent property websites, backed by immense nationwide marketing campaigns.

We have focused on offering a level of professionalism and quality of service which distinguishes us from our competitors. We have also been around longer than most other private home advertising websites and our experience counts.

We have over 15 years experience working with both homeowners and professionals and are uniquely placed in the market to offer you the best of both worlds.

Our servers offer high security for your personal data and card processing coupled with 24hr monitoring in a dedicated data centre – giving you peace of mind that your details are properly protected.

Our new website is beautifully designed, fast and easy to use making it easier than ever before to seamlessly upload your listing and manage your enquiries. The House Shop have provided all our private sellers with a secure private messaging system to give you peace of mind when communicating with potential buyers or tenants.

Our service is designed to promote your property. You want to reach the largest number of people genuinely interested in viewing your home. We provide the most cost effective means of achieving this.

And you don't get all that for free.

 

Q

How do I prepare my house for sale?

A

There are a number of simple steps every homeowner needs to take in order to make the best impression when buyers come to view a property. Once you have attracted interest in your home from advertising, the viewing becomes one of the most critical points at which a sale can stand or fall.

Our Property Blog is a valuable resource for sellers looking for tips and advice on how to prepare their homes for viewings.

You can find a huge number of relevant articles and guides in the Selling section of our blog here.

Q

Are my personal details secure?

A

Our custom anti-spam email masking system protects your email address from misuse or 'harvesting', whilst allowing you to communicate with genuine buyers.

The House Shop is registered under the Data Protection Act and we take great care to protect your privacy and personal data.

We don't sell mailing lists, we sell homes.