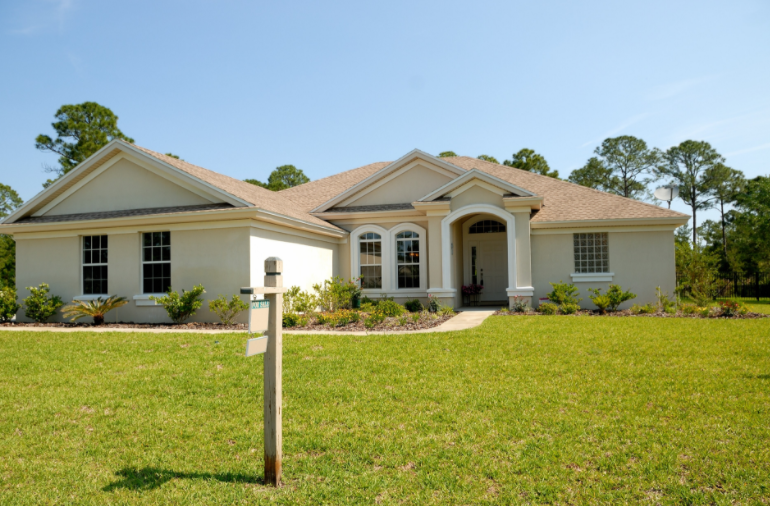 If you are putting your house on the market, it's important to present it in a way that appeals to as many people as possible. The more interest in your home, the higher the chances of achieving a good price and the quicker it is likely to sell. The last thing you want is to have only a handful of viewers, no real interest, and for your home to stay on the market for a long time.
The longer your property is up for sale, the higher the chances of you having to drop the price. That is why you need to do what you can to maximise its selling potential before it goes up for sale.
Here are 5 ways to get your property ready to go on the market.
Declutter and tidy
You want your house to look homely for viewings, but you also want buyers to see the potential your home offers, so if you have a host of belongings on show, try to reduce them down. Clear away any areas that look cluttered and make each room look as spacious as possible.
Declutter any storage cupboards and fitted wardrobes too, so that buyers believe that your home has more than adequate storage. Once you have removed any unwanted or unnecessary belongings, neaten it all up. Find a home for everything and make sure that every room looks smart, tidy, and well presented.
Deal with any maintenance issues
If any maintenance issues need to be deal with, get them sorted before your property goes on the market. If a buyer notices lots of minor issues have been left unattended, they may wonder if bigger problems are lurking beneath, and it could become a cause for concern.
If, for example, you have slipped roof tiles or slates and can't rectify it yourself, have a professional roofer come and fix it. If you have a blocked drain, buy some caustic soda from cleaning solution suppliers such as UK-based business Jenny Chem and the problem will be resolved in no time. A home free of maintenance concerns will be far more appealing to buyers.
Give your home a good clean
Although your home doesn't need to be spotless, it's worth giving everything a good clean. Although a buyer may see past any dirt or grime, it's still worth making your home look nicely presented.
Dust all surfaces, clean mirrors, make sure windows are smudge and fingerprint free and give the place a good vacuum. It's also worth opening windows for an hour or so before your viewings take place to give your home a bit of airing.
Certain scents are said to give buyers a sense of home so if you want to go that extra mile, get some fresh flowers or have bread baking in the oven when your viewers arrive.
Tidy up the outside
Potential buyers will usually do a drive-by before making an appointment to view a home, so you must do what you can to increase your property's kerb appeal.
Make sure that your lawn looks well managed, cut back any hedges or trees that are getting out of hand, and weed any planted areas that require attention. It's also a good idea to give driveways and paths and good clean with a power washer to give a good first impression. The better your home looks from the outside, the more viewers you are likely to attract.
Be prepared for questions
When buyers come to view, they may ask lots of questions about the property, so be prepared. Buyers will want to know that the purchase is affordable in terms of running costs, so make sure you have a rough idea of how much your utility bills are each month. It's also worth advising them of any costs relating to council tax or common maintenance charges.
If your home is likely to be popular with the family market, there's a good chance that they will ask about local schools and other amenities. If you don't already know, find out which schools fall under your catchment area and also try to establish what local clubs and facilities are nearby.
Ref number: THSI-2157