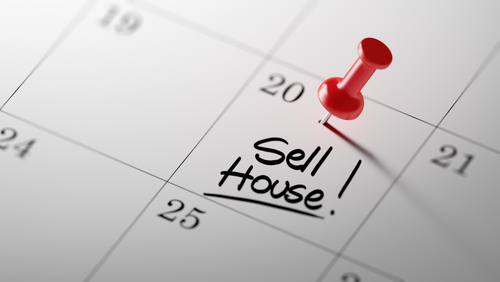 Selling your home in a hot housing market can bring in multiple offers over your asking price. Bidding wars can lead to massive offers and a significant ROI on your home. The home needs to be viewed as an investment that can be leveraged to preserve your financial health. Selling a home is such a huge decision that you must consider numerous factors. Life has changed so much since the pandemic, with some vowing never to return to the office after remote work. Others want to get out of large cities due to the restrictions imposed and the high cost of living. Below are the factors that you'll need to consider when selling your home in today's world.
Can You Work Remotely?
The ability to work remotely might mean that relocation simply makes sense. Some cities have several issues, including unreasonably high rental prices. San Francisco is a perfect example of a place where people flock for jobs due to the high salaries in the area. Remote work has made it possible to not pay thousands of dollars for a studio apartment in an area with high crime rates. Remote work can allow you to save more monthly and potentially retire years in advance. Living abroad is another option that people take when they want to save more but improve their quality of life.
Inflation Could Continue Raging
Inflation is something that everyone is dealing with currently. Gas prices have increased immensely due to inflation as well as political reasons. According to the investing guru Warren Buffett, home ownership is great at battling inflation. Home prices tend to rise during inflation and everything else that can maximize your investment. The only drawback in today's world is that inflation is being matched with record increases in interest rates. Mortgages have seen interest rates double in a matter of months due to inflation.
Relocations To A Place With Lower Property Values
The most important aspect of selling your home is finding your next home. You might be considering relocation to an area with far lower property values. Purchasing a home with cash can allow you to bypass any lending restrictions. Now is not the time you want to take out a massive loan, as you'll need to refinance once interest rates decrease.
Staging Your Home Or Not?
The real estate agent that you choose might already have a staging company as a part of their costs. The right staging company can add thousands to the offers being made on the home. You might already have great furniture for the space that just needs to be rearranged.
Looking For A Cash Sale
A cash sale can be a great option for a homeowner that wants a quick sale. The elimination of specific fees or potential repairs can be very beneficial. You do not want a hidden problem found during an inspection to cost you thousands or lead to the withdrawal of an offer. Buyers are partnering with companies that help facilitate cash sales due to their convenience. This tactic is used by buyers to get the sale done quickly. So many buyers have had multiple offers fall through for one reason or another. The competitive nature of the housing market has truly empowered the seller like never before.
Improvements To Consider Leading Up To The Sale
Home improvements can be made over the course of time, so your home is not considered a fixer-upper. Keeping the home current with something like windows is a great example. Energy-efficient windows can save money over the course of time. Most buyers are looking for cost-friendly homes due to the increasing electricity prices. Solar panels can be another selling point as saving monthly on electricity is appealing to all buyers.
Avoiding certain costs like replacing your entire HVAC system can be crucial. HVAC repair and maintenance should be done regularly can keep your system in working order. The correct HVAC contractor can be a great relationship to make right after you purchase your home. You should also ensure your roof is in working order annually. You do not want a roof leak leading to rot and black mould. Black mould will have to be professionally removed, which can cause many health issues.
Selling your home can be an exciting time if you are going to profit hugely. Preparing to sell your home is very important, whether it is home improvements or repairs that need to be done.  
ref: THSI-2901|ZD. 25578