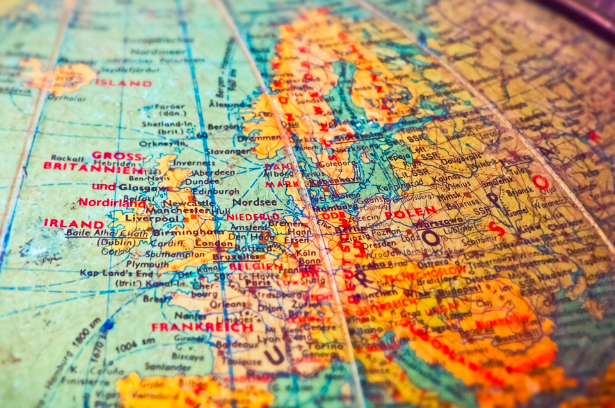 Perhaps you've come into some money and you're looking to invest your money in real estate. Is it worthwhile purchasing property overseas right now? Before you jump into the real estate market, you've got to do your homework. Whenever you hear words like, 'bubble' or 'inflated' or maybe even 'downturn' being bandied about, you should take notice. Established real estate investors have their finger on the pulse of the property market at all times. They make their living from property holdings and are a terrific resource to consult before you invest your hard-earned money. The dramatic and unprecedented collapse of the US property market barely a decade ago serves as a poignant reminder of what can happen at any time. 
Brief Expose: the US Case Study and the Financial Crisis
The Washington Post ran an op-ed by Michele Lerner in October 2018, highlighting the perils of foreclosure and property price bubbles in the wake of the 2008 financial crisis. Here's a staggering statistic to bear in mind: 10 million people lost their homes due to foreclosure during the crash and $16 trillion in net worth was wiped out. House prices across the United States plunged by 33% as a result. Today, in 2019, prices have rebounded +50% since bottoming out (CoreLogic), but concerns of an economic downturn remain ever present. 
Of the homeowners who lost their properties, 35% purchased another home. That means that 65% of homeowners never purchased again. We have seen a significant uptick in regulatory measures and requirements since the financial crisis. Consider that up to 33% of mortgage loans originated in 2006 had little or no documentation associated with them. Big-time lenders like Freddie Mac are now seeing a much better bottom line owing to tighter regulations. This begs the question: How many people are investing in property, and is it a viable investment?
Global Financial Markets and Property Investments
In the UK, a ranking real estate company teamed up with the national ombudsman to launch the National Association of Property Buyers. The organisation was established for quick home sales, and offers protections to homeowners and investors. Of course, there are many important points to bear in mind when investing in property abroad. The issues under consideration include financing, logistics, maintenance, regulatory requirements, et al. The raison d'être for purchasing the property is where it all begins. This determines most every aspect of your investment, including your budget, your property insurance, cost/benefit analysis, and the location and amenities surrounding your investment.
Most people don't have the funds required to purchase a property outright. This means that you will require financing and loan approval. International financing of properties can be a complex issue, particularly if mortgage approval is required. If you have funds available in your home country and you simply need to transfer them abroad for the purposes of investing in real estate, this is easily done through banks and other approved money transfer organisations. It's imperative that you carefully assess the exchange rate to ensure that you're getting maximum value from your funds. A difference in pips may seem insignificant to the casual observer, but it can mean the world of difference in cold cash. 
Consider an Australian property valued at AU$710,000. A UK investor with £400,000 to invest in the Australian market will have to contend with exchange-rate variables, fees and commissions at bank and non-bank lenders. At current rates, the British pound is trading at 1.7800 to the Australian dollar. That means £400,000 is the equivalent of AU$712,000. However, if an investor accepts an exchange rate of 1.7579, that same £400,000 is worth $703,160. The difference prices the investor out of this particular real estate purchase. The difference may just be a few pips, but it translates into AU$8,840. For this reason, when you issue a money transfer to Australia, it's important to use the most cost-effective options available.
What Are Your Tax Obligations as a Foreign Property Investor?
One of the most important aspects to consider when investing in overseas property is taxation. Investment properties are typically associated with higher mortgage rates and higher taxes on income derived through them. However, it is possible to structure your corporation in such a way to minimize these costs. You may be required to make payment on land tax (this is paid annually) so this must be worked into your budget. Since you're dealing with a foreign property, currency issues become important. 
You will need to transfer funds back-and-forth to maintain the foreign property, pay for your utilities and related expenses. Foreign exchange fees can add up to a significant amount if you don't plan for these contingencies. It is imperative that you get the lowest possible exchange rates from the most reliable money transfer supplier. Your other option is to open up a bank account in the host country to facilitate quick and easy money transfers. The money issue is sacrosanct. It cannot be overlooked because it will become a major problem as a real estate investor.
How Is the Foreign Property Market Performing?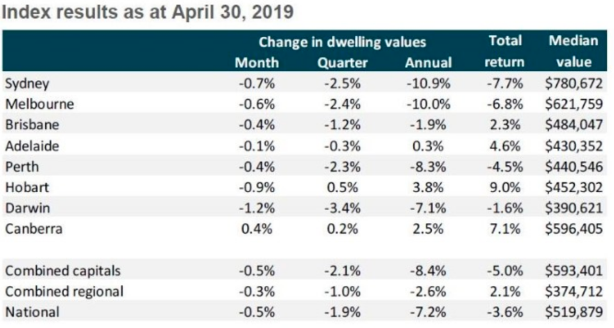 The Australian property market has been characterised by falling house prices since the middle of 2017. In Australia, homeowners have witnessed a 10% decline from the peak prices of their properties. This begs the question: how much further can property prices fall in the land down under? The current market uncertainty is one of the most biting the Australian property market has ever seen. 
This is due to a variety of factors, not least of which is stringent regulatory constraints on Australian homebuyers. It is incredibly difficult to get financing in Australia, at least in the traditional sense. There are several factors impacting property prices in Australia, notably an oversupply of unfavorable properties, lack of consumer confidence, and regulatory constraints. Fortunately, the Australian property market is not struggling through high interest rates or an economic recession. This makes it ripe for the picking.
Consider that by April 2019, home values declined for the 18th consecutive month in Australia. Between 2018 and 2019, home values plunged by 7.2% – the biggest yearly fall in over 10 years. The number of real estate transactions in Australia has also declined. Numbers indicate a 14.4% year-on-year decline across the board, with the exception of Darwin and Adelaide. Statisticians are quick to point out that the Aussie property market seems to be on the mend and stabilization is expected towards the end of this year.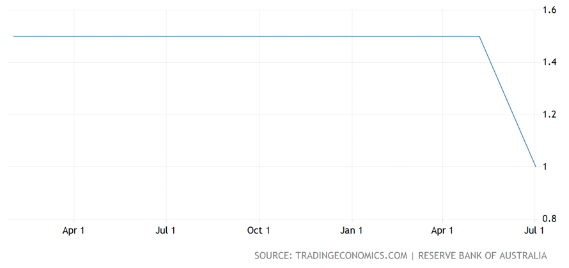 Stats for individual Australian cities indicate similar trends, with mixed results for the year to date. The quarterly rate of decline has slowed (the latest figures), however major metropolitan areas like Sydney, Melbourne, Brisbane, Adelaide, Perth, Hobart, Darwin and, Canberra have reported a downturn in the quarterly and annual changing dwelling values. With property prices at lower levels, real estate investors have ample opportunity to buy on the dip. 
The Reserve Bank of Australia recently cut interest rates at its July meeting. The 0.25% cut reduced the cash rate by 25 basis points to just 1.00%. The RBA interest rate decision bodes well for investors since this reduces the cost of borrowing, making property purchases all the more attractive.
Provided sound investment advice is followed, there is no reason to assume anything other than an upbeat perspective for real estate investments in Australia. The issues that have plagued the Aussie real estate market have little to do with the quality of the investments, or the state of the Australian economy. The issues are mainly related to the difficulty in securing mortgage financing. The global financial crisis turned the screws on lenders who faced non-payment on a mass scale. Now, it's more difficult to get approved so their numbers look much better.