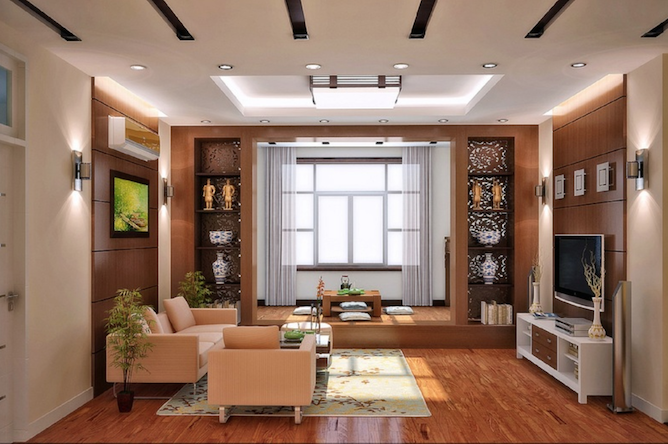 Your home is your castle. This is a simple fact that just about every homeowner can agree upon. As such, you want your home to look its best and be inviting to anyone who may view or visit. 
Another thing that every homeowner would agree with is that the more valuable your home is worth, the better off you'll be when it comes time to appraise and sell your home. Even if selling is not an option you're interested in currently, upgrading will not only increase your property value but the surrounding property value as well. 
Today, we have several strategies we can employ in order to increase property value. Sometimes this is as simple as painting, but there are many other simple methods that anyone should consider when looking to remodel or design home spaces.
Here, we'll outline a few design tips that are sure to add value to any home when you're ready to sell.
Painting 
As mentioned, often you can bring a significant increase in home value just by painting. 
Your home is your shelter; it's your protection from the elements. Correspondingly, as your home protects you from the elements, it will become weathered over time. 
When this happens, paint fades, chips, and can become unsightly. And this not only decreases your property value, but an unsightly or unkempt home can also reduce nearby property values as well, and your neighbours' opinion of you might become less than favourable.
Exterior paint should be carefully considered when looking to redesign or remodel. While some paints might look great on a swatch board, when physically applied to your home, they might seem relatively lacklustre. 
Your best bet is to choose high quality, weather-resistant paint that's made specifically for outdoor applications. And, you'll want to use more than one coat for the best results. 
Siding 
If you'd rather not worry about painting, or touching up paint every few years, siding is your next best option when it comes to redesigning a home exterior.
With siding, depending on the material that you choose, you'll have much easier maintenance and lower upkeep costs. And, siding can easily be cleaned using a soap solution or with a pressure washer. 
Siding material also should be considered. A few of the most common siding options are as follows:
Vinyl

Aluminium

Wood

Composite 

Masonite 

Fibre Cement
New materials are always being tested as possible alternatives to traditional siding. And, some big-name brands in the siding business are making siding more of a design choice while incorporating functionality. 
James Hardie is a popular brand of siding that can be found in homes throughout the United States. And, if you need installation services, you can have your siding needs handled by James Hardie siding installers. This will ensure that your siding is properly installed and will hold up well over time. 
Bathroom Styles
Aside from the kitchen and the living room, people spend a lot of time in the bathroom. And, your main bathroom is a place that will be seen by guests, whether friends or family. 
If you want to add significant style and value to your home, remodelling your bathroom can greatly improve the overall design and style of your home. This can be accomplished by installing modern hardware, and popular bathroom tiling.
The bathroom is another area that needs constant upkeep and maintenance, and this is largely due to the presence of water. As such, floor and wall tiling that is better at handling or resisting mould and mildew buildup will save you money on maintenance. 
All in all, there are several simple and affordable elements to consider when it comes to adding value to your home. And, you can add these elements over time, little by little to incrementally increase your home value. 
Whether you're doing major landscaping changes, or simply adding new window treatments, every dollar you spend will add value to your home, and this is something that will benefit everyone in your community. 
Ref number: THSI-2213