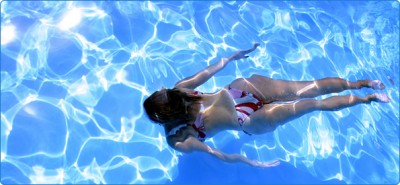 The Pros and Cons of Having a Swimming Pool in The UK
Owning a house with a swimming pool is a dream for a lot of people. However, here in the UK it can seem kind of pointless. But whether you are thinking about building a pool in your current home or buying a home with a pool, here are the pros and cons of having a swimming pool in the UK.
PRO:
Having a swimming pool at home is a great way for the whole family to get exercise. Lap swimming and water aerobics are very beneficial for weight control and staying healthy. You can go swimming at any time you feel like and there is no limit to how long you can stay in the pool!
CON:
Swimming pools can be dangerous around children, pets and those that don't know how to swim. The last thing anyone needs is a lawsuit from what was meant to be a fun pool party, because of this you must make sure that the pool is used safely and you must ensure that the pool is properly covered when not in use. So you may want to re-think allowing alcohol around the pool.
PRO:
Having a swimming pool installed is much more affordable now than it was years ago. Also during resale, the addition of a swimming pool may clinch the sale for a potential buyer.
CON:
When you are selling your home, you may not receive back the amount invested in it. If your pool cost £50,000 to build, you can't just add that onto the asking price for the house. It is best to invite a professional estate agent round to conduct a valuation – they will be able to give you a more accurate figure for what your home is worth with the swimming pool.
PRO:
Pools allow you to stay home and be outdoors when it is hot, rather than having to go somewhere else to beat the heat, or stay indoors and use the air conditioning.
CON:
Taking care of a pool can be a lot of work but if you don't do it, heath issues can arise. Chemicals are required to keep the water PH levels accurate. Improper use of these chemicals can lead to people who have used the pool getting ill, or bacteria forming in the pool.
by Jade Twohey