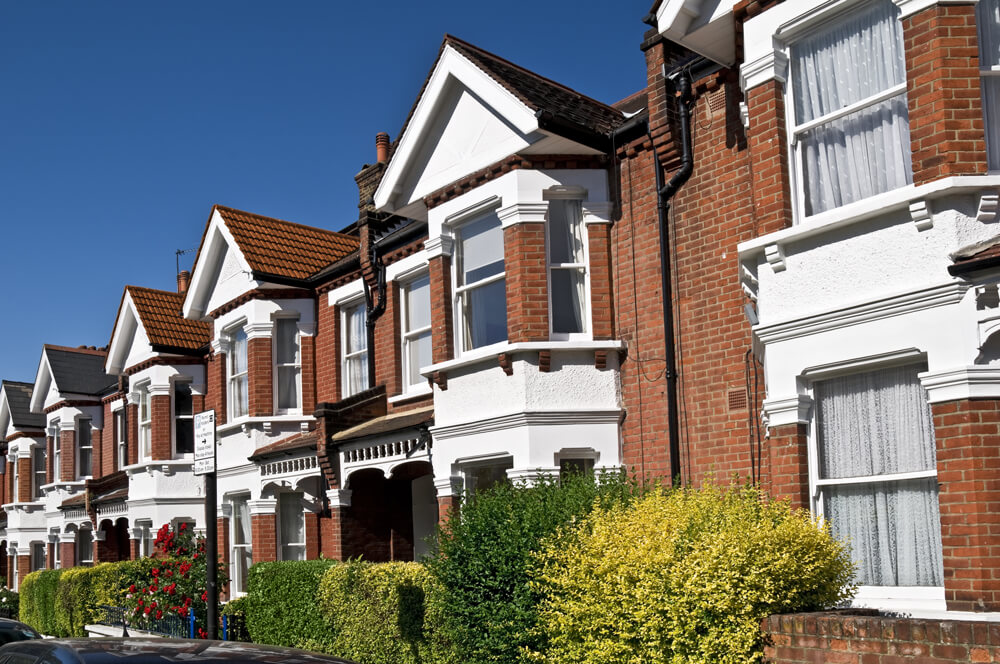 Why Commission The House Shop for a Tenant Reference?
Tenant referencing is an important process when you are letting out your property. You need to know exactly who is moving into your property so that you can make an informed decision when choosing tenants. If you are looking for the right partner to entrust the referencing process of your potential tenants to, then you are on the right page.
Choosing the right tenants can be tricky, but with our thorough and fast checks, you will understand that using The House Shop puts you in a better position to choose only the right and appropriate tenants for your property.
There are several reasons why you should choose our services, the least of which is that The House Shop tenant referencing service was designed  a way as to reduce the risk of choosing the wrong tenants for both residential and commercial property lettings.
See some of our advantages below:
Professional and Experienced Account Managers
If you are looking for a tenant referencing provider with experienced expert personnel to manage your account, then look no further. Our team is made up of trained and experienced account managers who are known for going out of their way to get the information you need. Not only are these individuals good at what they do, they are also highly courteous and extremely professional. You can be certain that your information, and the information received about your potential tenants, is safe and will not be shared with anyone.
The unique thing about our account managers at The House Shop is that no detail is too insignificant for them. The Shop House account managers are known for their attention to detail, tenacity, and dedication to any current referencing job at hand.
You can sleep well at night knowing that you have the right people working on your behalf.
Affordable Tenant Screening Packages
Are you are looking for a tenant referencing provider with multiple options to suit your budget? Look no further!
Asides from having the right people working for you with The House Shop, you can also get a two different levels of affordable screening packages guaranteed to suit every budget. However, that the packages are different doesn't in any way affect the quality of the referencing or the commitment of the account managers assigned to your case. Instead, you have the option to choose the areas to concentrate on for the referencing.
Now, you have no excuse not to carry out proper referencing for potential tenants. Failing to reference potential tenants puts you at the risk of handing over your property to the wrong people. If you want your property investment safe, then you need to carry out the proper checks before taking on a tenant. Whether you are looking for deep screening or a simpler surface screening, it doesn't matter; we offer both.
All it takes is a click of the mouse and you are set to find your next ideal tenant.
Explore our tenant screening packages here.
We offer Comprehensive Tenant Referencing Services
Worried that you may be taking on the wrong individual as a tenant in your property? Tenant referencing can help you avoid this. At The House Shop, our referencing services will reduce as much of the risk as possible, regardless of the type of property you have on the market. Our comprehensive tenant referencing service is known to have an exceptionally low failure rate. As a matter of fact, every one of our cases is handled with the exact same level of commitment and diligence.
Over the course of our operations, we have discovered that not every potential tenant will provide enough information about themselves. The average tenant will want to hide a few things from their future landlord, whether because those details will affect their application, or simply because they feel better not sharing some personal details. This makes it difficult for a landlord to make an informed decision concerning how suitable the individual is. Our wide range of comprehensive tenant referencing services will ensure that all the missing information in question is obtained and provided for the landlord. The information we provide will help the landlord determine if their property will be in safe hands with the new tenant.
Take a minute to explore some of the services included in our fully comprehensive reference check below:
Identity Check
Before handing over the keys to a new tenant, it is important that you know exactly who the person is. The security of your property investment, to a large extent, lies with the tenants you take in.
We understand that for one reason or another, a potential tenant may want to hide their true identity. While we respect that the individual has that right, the landlord also needs to know exactly who is coming into their premises. Our comprehensive identity check process will establish if a potential tenant is using an alias on the application form. This check will help detect and prevent tenancy fraud, where a tenant wants to gain access to a property using false or incorrect information. It could be that the individual is on the run from the police for committing a crime, or the person is not eligible to rent a property in the UK. Our comprehensive identity checks will verify the information given against the available electoral register, and other databases, and will detect if the name or address given is false. An identity check is the first check you need to carry out on any potential tenant, even before a credit check and at, The House Shop, we have the tools and resources needed to carry out a proper and comprehensive identity check affordably.
Credit Checks – Experian UK
In order to guarantee your rental income, you need to be sure that any potential tenant is not a financial risk and has what it takes to pay the rent when it's due. This is why it is important to carry out credit checks on tenants before accepting them into your property.
A credit check will show if the individual has a history of meeting, or not meeting, their financial obligations. This includes rent arrears, credit card repayments, and so on.
At The House Shop, part of our job is to ensure that the tenant you go for is credit worthy. This is where out credit check system comes in. We make use of Experian UK's database to check potential tenants for their credit history. Within seconds, you can tell if the tenant has a good credit score or a poor credit history. Our check will also cover details such as any history of insolvency or bankruptcy, County Court Judgments and any hidden credit history related to the potential tenant's current and most recent residences.
Additionally, you will want to know if the potential tenant is registered on any of the Government's asset freezing lists, as this could affect their ability to pay their rent in the future. All this information will give you the confidence you need to make an informed decision about whether the potential tenant is suitable for your property or not.
Affordability Check
As a landlord or letting agent, you need to be certain that any potential tenant wishing to rent your property will be able to pay the rent, and on time too. To safeguard your property and rental income, you also need to know that any potential tenants are in a financial position to look after your property properly and conduct themselves in the right manner during the term of their tenancy.
There are several situations where a potential tenant is able to pay the initial rent for the property but is unable to continue the payment when the next amount of rent is due. This can result in rent arrears, which will cause serious losses for the landlord. It is therefore important that the referencing checks being carried out on the tenant include an affordability check.
An affordability check takes into account the potential tenant's earnings, savings, and investments as these could affect how easily they will be able to pay the rent when due. At The House Shop, our professional team will take a very thorough look at the potential tenant's finances to find out if the individual is in a position to pay the current rent, and if they will be able to do so if their employment situation changes or not.
At the end of the day, our job is to make sure that only tenants who can afford your property are accepted into your premises.
A Previous Landlord Reference
Before handing over the keys to your property, it is important that you know the history of the individual or family you are letting your property to. You will gain vital insight into how they will live and use your property based on their history as tenants elsewhere. This is where the importance of a previous landlord's reference comes in. At The House Shop, part of our job is to track down the previous property where your potential tenant lived and get a reference from the landlord. We also understand that some tenants come prepared with these details. If this is the case, we will still go the length to confirm that the details provided are accurate. With the technology available today, it is very easy to put together an authentic looking reference. This is why we would use every means available, including making phone calls, sending emails, and using the post to validate the references provided, or, getting a fresh reference from their former landlord. This very important part of the referencing process will help you make an informed decision about the suitability of the individual as a tenant and custodian of your property investment.
Company Reference
Do you intend to let your rental property out to a company? If the answer is yes, then you need to be certain that the company is actually who they say they are. For instance, a company involved in shady activities may be looking for a property where they can carry out illegal activities. Not only would this put the property at risk of damage, the landlord and letting agents may also face legal liabilities.
At House Shop, our company referencing services makes it easy to get details about any organization looking to rent your property. Whether they need the property for their legal business activities or as accommodation for their staff, it is our job to find out everything you need to know about the company. In very little time, our expert team will provide you with details such as a full analysis of the company's balance sheet, including profit and loss, which will give you an idea of the company's financial status. Depending on the level of screening you want, we would also be able to give you an analysis of the directors and shareholders. This is the information that will show you the company's suitability and ability to follow their rental obligations. We are able to obtain detailed information about the organization from Companies House including dates of incorporation, company share capital, credit limits, classification and details of accounts.
Organizations are also required to provide guarantors or referees, and our in-depth screen will cover these parties as well.
It doesn't matter if the company is a one-man establishment or a large scale organization, we have the tools and resources to get the details you need to make an informed decision.
Security with Bank Verification
How can you be certain that the potential tenant wanting your property is good for an account number? Very easily, by making use of our bank verification process. When it comes to vetting a potential tenant, our bank verification system provides added security and protection. All you need to do is get the applicant to provide their bank details including name, bank account and sort code as part of the referencing process, and our system will do the rest. Our team of professional account managers will make sure that the details provided are for a genuine bank account. This way, you are secure from any potential surprises in the future relating to false or fraudulent data.
Additionally, bank verification assures you that the potential tenant actually has the financial means to pay for the property and the security deposit. You can also use these details in the event that the tenant leaves your property while still owing rent.
Background Checking
How much is your property investment worth? It is safe to assume that it is worth a good deal of money. This is why landlords and letting agents should not take a professional background check on potential tenants for granted. No matter how open a prospective tenant comes across as, it is simply impossible to know everything about the person from interviews or phone calls. Are these potential tenants who they say they are? Is there anything in their past that may affect your property investment? All these are questions that a professional background check will answer.
Checking the background of a potential tenant can reveal problems and reduce the risk of having to repossess your property and carry out expensive repairs after they have gone. With a full background check, you can make an informed decision about the person's suitability to rent your property.
At The House Shop, we take prospective tenants' background checks very seriously because we understand that the individual or family you accept in your property can be the difference between profit and loss on your investment.
Our checks are not only comprehensive, but informative and accurate. We are able to get information from different sources to compare for a single background check, including checking for identity and fraud. With this information, you will know exactly who you are accepting into your property.
Full Reference
For most people, their rental property is their most valuable asset. It follows, therefore, that before allowing a complete stranger to move into your premises, you should carry out a series of checks that will help you decide if the prospective tenant will make a good tenant or not. There are a few laws that make it difficult to evict tenants in the event of a problem or incompatibility, therefore, careful screening and selection is the most important thing you can do as a landlord or letting agent.
At The House Shop, a full reference is our most popular service. Landlords and letting agents trust us to carry out a full and comprehensive screening of potential tenants, providing the information they need to proceed with confidence.
While it is okay to carry out a few checks and scans such as a credit check or previous landlord reference, it is possible for an issue to slip through the cracks. However, with a full reference, nothing is left to chance.
Our full tenant reference covers:
Written  and verbal confirmation of income/ employment from employer

Bank verification

Written and verbal reference from previous

landlords

Identity and background check

Referee and guarantor checks

Rent affordability check

Full

credit history

going back a number of years including:

Any County Court Judgment records

Bankruptcy of liquidation record

Electoral roll record

Complete

credit score

and record of existing credit accounts

And much more
A simple credit check can be completed within 20 minutes after we have received the written confirmation from the tenant. A fully comprehensive reference usually takes 2 working days relying on the tenant's previous landlord and employer responding quickly.
Referrals and Guarantors
If you are concerned with the prospective tenant's ability to meet their rental obligations, you may request that they produce referees or guarantors. This is actually standard practice in the UK. The guarantors or referees will be the ones to bear the responsibility of their guarantee's failure. However, you also need to know that these individuals also have what it takes to meet this responsibility in the event that the tenant is not able to. This is where referrals and guarantors' checks come in.
At The House Shop, we have designed the perfect guarantor referencing system that will provide you with the necessary details needed to make an informed risk assessment as to the suitability of the guarantors and references provided by prospective tenants. Our comprehensive checks will include confirmation that the party has sufficient income or assets to cover any liability, full credit history, identity checks, home ownership checks, and every other check that is required to determine if the guarantor or referee is a good bet.
Remote Referencing
If you are looking for a referencing process that allows for less hassle and less paper work, then what you need is our remote referencing.
The House Shop's remote referencing makes it possible for prospective tenants to be involved in the tenant referencing process. This means that they can complete the applications online from the comfort of their home or office. Your job is to simply fill in the basic details such as name, company, and guarantor and send a link to the prospective tenant so they can fill in the other details.
Our job is to then take the completed application and begin the referencing process. Not only will remote referencing save you time and resources, it also speeds up the referencing process and is ideal for situations where the potential tenant cannot come to the property, maybe because of a work schedule or because they live outside town.
At the end of the day, our aim is to make the tenant referencing process free of hassle for both the landlord and tenant. With House Shop's tenant referencing, landlords can now have peace of mind, knowing that they will only get the most suitable tenants for their property.
Need more information about our tenant referencing process? Click Here.
All you Need to Know about Referencing
Are you a landlord or letting agent with a property to let in the UK? You need to make sure that you are handing your property over to the right person. While it may be possible to decide the ideal tenant using gut instinct, it is advisable to carry out professional tenant referencing. This process will involve a comprehensive background, credit, and affordability check of the potential tenant to help you make the right choice of who to let your property to.
If you are new to rental property investments, you may need a few pointers on how to go about referencing potential tenants. At The House Shop, we have been in the tenant referencing business for years. We have a large database of satisfied landlords and letting agents who have used our services to carry out comprehensive screenings before taking on new tenants. With our tenant referencing system, you can be sure of making the right decision when it comes to whom to give your home to, and why? Because, we go out of our way to unearth details of prospective tenants that will make your decision easier. We have put together the following brief guide to help you understand our tenant referencing process and how you can take advantage of it.
Submitting a Tenant Reference with The House Shop
Would you like us to vet potential tenants on your behalf? Our tenant referencing process is comprehensive and totally accurate. Getting tenant referencing done through The House Shop is easy enough, all you need are the details of the prospective tenant, including names, current or former address, employment information, bank information and guarantors' or references. Depending on how fast you need the information, we can get the necessary details ready for you any time from one hour to 48 hours.
Want to know more about how to submit a tenant reference with The House Shop?  Click Here.
Tenant Referencing Procedure
If you are new to rental property investment, you may want to know how tenant referencing is done. Even though the basic processes are all the same, every tenant referencing company has their own unique system. At The House Shop, we have, over the years, fine-tuned our system so that it can collect the most relevant results that will help you in your decision making.
With thousands of satisfied landlords and letting agents to our name, and a huge success rate to our credit, it goes without saying that our services are much sought after in the UK. This can be traced to the success of our results and the dedication of our team.
Regardless of the package you choose to go with, our professional account managers will painstakingly screen the details of every single one of the prospective tenants you submit, and provide you with the relevant details that will help you make an informed decision about who to let your property to.
Not only is our procedure very simple, it is also exceedingly free of hassle and entails very minimal input from the landlord or letting agents themselves.
If you are wondering how the tenant referencing process works, the following steps will give you an idea of what to expect and how you can begin the tenant referencing process from the very moment a potential tenant makes an enquiry about your property.
Referencing a Tenant Starts on the Phone
Before you put your property up for rent, you should already have an idea or profile of the type of tenant you want to rent it to. For instance, you can decide you want someone who is gainfully employed or someone receiving housing benefits. You will also need to decide if you are willing to accept pets in your property, and the conditions that may make you change your mind. These are just a few of the details that can influence your choice of tenant.
How do you know if the tenant meets these requirements? The process of tenant referencing starts on the phone the moment a prospective tenant calls to make an enquiry about the property. Before this time, it's be a good idea to have some form of template questions to ask. A few examples are:
What do you do and where do you work?

Are you planning on living alone or is anyone moving in with you?

Do you have pets or plan to get any in the future?

When are you planning to move?

How long are you planning to stay for?

Why do you want to move from your current accommodation?

Will your

landlord

be willing to provide references that would attest to the kind of person you are?
Do you have the right to

rent

a

property

in the

UK

?
These few questions will give you an initial insight into the person making the enquiry for your property. If the answers to any of these questions, and any others you may think of, are satisfactory, the next step will be to invite the individual to a viewing. You will have saved so much time by asking these questions and getting answers on the phone.
Referencing a Tenant at the Viewing
In most cases, a potential tenant will tell you what you want to hear over the phone, only for you to have mixed feelings during the actual viewing. Even though the initial questions and answers will give you an insight into the kind of person coming to your property, instinct also plays a vital role in the tenant referencing process.
The tenant will most likely arrive on time for the viewing. Introductions will be done and their demeanor will match up with the expectations you had as a result of the phone conversation. Of course, potential tenants will go out of their way to make a good impression, they will be courteous all through the viewing, making the right contributions and statements in the right places. While this is by no means proof that you have gotten the ideal tenant, it is a good start nonetheless. As stated earlier, your gut feeling or instinct will play an important part in how you proceed. If you feel implicitly that you are talking to the wrong person, chances are you are. However, simply turning prospective tenants down without a valid reason can be seen as a form of discrimination, and this can open you up to legal complications. Even if the individual looks exactly like the kind of person you can trust with your property, that is not enough reason to hand over the keys to your premises. This is where you proceed with the official background check. An official background check will confirm if the prospective tenant is actually suitable for your property. If not, you have valid grounds to turn them down.
Official Background Checks when Referencing a Tenant
If you are satisfied with the viewing, you may still need to carry out official background checks to confirm that the information provided by the prospective tenant is authentic and to validate that they are the right person for your property. At this point, you may need to let the prospective tenant know that further checks are required and get their approval to have these checks done. The official background checks will include the following:
An identity check: You will need to first check that the individual is exactly who they claim to be. This means confirming their information on electoral rolls and verifying their personal data.

An employment check : You need to be certain that the prospective

tenant

is employed and has an annual income that would be enough for them to comfortably pay the

rent

for the

property

. The employment check will likely include the affordability test or affordability calculator, which will tell you if the prospective

tenant

can afford your

property

or not.
A

credit check

: This is usually a 6 year credit check that contains the financial information of the

tenant

and previous address. This check will let you know if the prospective

tenant

has a history of delaying in paying

rent

or has ever moved out of or been evicted from a

property

for not paying

rent

. It will also contain any County Court Judgments and outstanding payments owed. As a

landlord

or

letting agent

, unpaid bills are a major warning sign if you are trying to avoid potential loss of

rent

.
A previous

landlord

check: If the prospective

tenant

has

rented

a

property

before, our referencing agents will get in touch with their former

landlord

, up to three

properties

back, to ensure that they have no history of delayed or owed

rent

. This check will also uncover if they have a history of keeping a

property

well maintained.
A right to

rent

check: Finally, the official background check will also check that the prospective

tenant

has the right to

rent

a

property

in the

UK

. This is especially important for foreign nationals and immigrants.
An official background check is an essential part of the tenant referencing process. At The House Shop, we have the resources, tools, and professionals to ensure that every necessary detail is covered. Because we understand that your rental property investment is important, we leave no stone unturned in our bid to get you the information you need.
Next Steps for Referencing a Tenant
Not every potential tenant will be willing to go through with the official background checks. They may have valid reasons for not going through with it, or they may not. As a landlord, you should understand that these checks are essential if you want to eventually get the right tenant for your property. While you can decide to go ahead with your instinct and take in a tenant without these checks, it is not advisable. Of course, not every tenant who refuses to undergo the background checks will turn out to be a bad person, but when it comes to safeguarding your investment, it is better to be safe than sorry.
Once the prospective tenants are willing to proceed with the official checks, it is time to look for the right tenant referencing company to handle it for you.
At The House Shop, we have handled thousands of tenants referencing for landlords and letting agents all over the UK. Our comprehensive and accurate results have helped hundreds of customers make the right choice when it comes to choosing the right tenant for their property.
Once we have all the tenants' details, we can get the information that will help you decide if the tenant is suitable for your property.
Don't incur losses you can avoid by doing the right thing. Give us a call today to talk about your next tenant referencing.
A Landlord's Guide to Tenant Referencing
As a landlord or letting agent, deciding who to let your property to is an important decision that should not be taken lightly. This process can save you from the risk of taking on tenants who will not be able to pay the rent, tenants who may damage your property, or tenants who will use your property for illegal activities.
To help you better understand the process, our experts at The House Shop have put together this tenant referencing guide for landlords.
How to Run a Credit Check on a Prospective Tenant
Running a credit check on a prospective tenant is the best way to protect your rental property investment. A credit check will show you if prospective tenants have the financial means to rent and pay for your property. it will also show if any of these individuals have a history of delaying or owing rent, or if they have any history of not meeting with their financial obligations. This process will protect you from the risk of taking on a tenant who may end up owing, or delaying on, rent.
To run a credit check on a prospective tenant, you will first need their written permission. Of course, not everyone will be comfortable with others looking into their financial affairs, so they have to know about it and give you permission to carry out the check. Some of the information you need to carry out a credit check include:
The name of the potential

tenant

Date of birth

National insurance number

Addresses for the last three years

Current employer

Current or former

landlord
Once you have all these details, you can run a credit check using any of the available credit record companies such as Experian UK. In most cases, the credit check result comes out in just a few seconds, while others can take a few days to verify.
If you are looking for a hassle-free way to run credit checks on prospective tenants, look no further than The House Shop. In a very short time, the result of your credit check will be out and confidentially released only to those authorized. Our credit check service is fast, hassle free and highly confidential, giving you the results you need to make an informed decision.
Tenant Fees Ban: What Landlords Need to Know
On the 1st of June 2019, the government introduced changes to the way landlords let properties in England – the Tenant Fees Ban came into action. It is now illegal for landlords or letting agents to charge tenants any fee that is not associated with the rent and deposit. This means that tenants will no longer be required to pay for things like referencing, inventory, and any other non-rent associated fees.
This doesn't mean that landlords will no longer be able to charge any form of fee, rather the fees have to be related to the rent directly, such as fees for late rental payments etc.
All the specifics will be contained in the tenancy agreement and landlords, or their agents, will have to make sure they are working within the limits of a fair clause.
Landlords or letting agents will no longer be able to charge more than 6 weeks rent as a security deposit. Additionally, landlords will not be able to charge above £50 for changes to the tenancy or early termination (requested by the tenant).
Finally, the government has introduced a series of penalties for breaking these new rules. For a first offender, the fine could be as much as £5,000. If the offence is repeated any time within the next five years, the offender could end up paying as much as £30,000 in fines, and may face criminal charges.
Landlord Advice & Documents
Below are some documents and guides specially prepared for landlords:
Tenant Referencing Case Studies
Every tenant referencing is unique. Because the individuals involved are different, chances are you may come across one or more challenges as you carry out tenant referencing for potential tenants.
Below are a few common cases and how you can address them:
Example One: Tenant Has Failed the Affordability Calculation
The affordability calculation is meant to tell landlords if a particular prospective tenant's income is high enough for them to afford the rent on the property. A prospective tenant may fail the affordability calculation if their income is not up to two and a half times the rental amount.
In cases like this, the simple thing to do is to ask the prospective tenant to provide a guarantor. In the event that the tenant is not able to meet their rental obligations, the job of the guarantor is to step in and make the payment. A suitable guarantor however is one who resides in the UK, has a good credit score, and has a high enough income to cover for their own and the tenant's rental obligation.
Example Two: My Tenant Has a Low Credit Check Score
It is quite possible for a prospective tenant to have a low credit score. However, this does not ultimately mean that the individual is not capable of paying the rent. The low credit score can be because they are yet to have any significant mileage on their credit cards. While a low credit score can be a warning sign, it should not necessarily be the end of the tenancy.
In situations like this, understanding the reason for the low credit score can help you make a decision. For instance, students and new graduates are likely to have a low credit score yet be perfectly able to pay the rent on the property.
Example Three: Students and Referencing
Students fall into the group that fit tenant referencing the least. They are known for changing address often and usually have no credit history; this means that they will likely have a very low credit score. Additionally, students are unlikely to have the required level of income that will be needed to pay for the rent on the property.
This doesn't mean that students make for bad tenants. However, it is advisable to request that they provide a guarantor, usually in the form of a parent. Additionally, getting a reference from their most recent landlords will help to provide more insight into the type of tenant they will be. If they are able to provide both the guarantor and references, and you are satisfied, then you can let your property to them.
Example Four: My Tenant Has No Proof of Address
A proof of address is very important in avoiding fraud. It is an essential part of tenant referencing as it gives you an idea of where the tenant is based or where they are coming from. However, the absence of a proof of address, while being a red flag, may not necessarily result in a fail. In most cases, these individuals were not responsible for paying the utility bills where they lived so their name would not be on the utility bill receipts. Also, it could be that they didn't stay long enough to be registered on the electoral roll. In a situation like this, a simple letter from their bank should be enough to confirm their address and identity.
If your rental property is important to you, you will take the steps to ensure that you only accept the right tenants. At The House Shop, we are able to expedite the tenant referencing process, giving you the details you need to make a right decision.  Give us a call today.
Tenant Referencing FAQ's