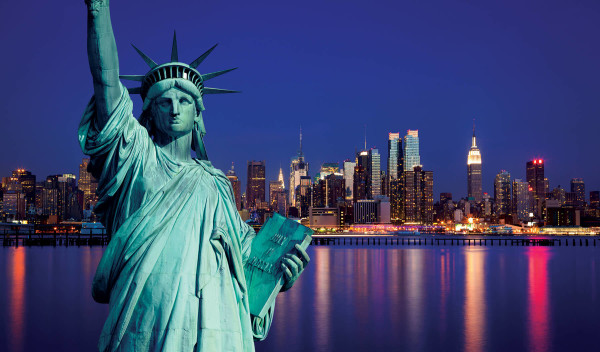 America is a great place to live. There are no two places in America that are alike and the property market has more options than you could imagine. If you've ever thought for a life deciding change of scene or an adventure to another land then America is a great place to go. Just to give you an idea of how diverse the property market is over there, here is a list of some of the best places to live:
For the Weather
If you're looking for sunshine then you're going to want to make your way to Phoenix, Arizona. Phoenix has the nickname 'the valley of sun' and has sunshine most of the year. Phoenix also has plenty of opportunities for you to enjoy the sunshine with all sorts of outdoor activities including hiking trails and paddle boarding. If you're young and thinking of moving you could also come to Phoenix to find lots of job opportunities. Phoenix has a stable economy and, thanks to all of the sunshine and fun, tons of tourists and that means jobs in the tourism industry. There are also lots of opportunities to find employment in the financial and tech sectors. Phoenix is the perfect place for the young and adventurous looking for a new experience. Or you can always look for real estate in sunny Palm Beach.
For Retirement
Melbourne in Florida is a great place for families and retirees. It offers great value and home prices have been rising steadily over the past few years as more and more people have found something to love about it and moved there for good. The weather isn't always great, but when it gets sunny it is a beautiful place. There are all sorts of outdoor activities for you to do, like fishing and golf, and for the socialites you have art galleries, shops, restaurants and cafes to explore.
For Peace and Quiet
If you're looking to just get away from it all and find a quiet, scenic life then you will want to look at property in Portland, Maine. It's a quaint little town at the edge of Casco Bay, with lots of ships, cobblestone streets and friendly faces. Here people love the rural style of life. They brew their own beer, farm their own vegetables and knit their own scarves. It has one of the lowest crime rates in the country and the neighbourhoods are all friendly and close knit. You often find entrepreneurs and reclusive creatives are this sort of town and it's perfect for the person looking for a simple, peaceful life.
For Fun
An ambitious and young individual would fit right in after a move to Chicago, Illinois. It's a bit on the pricey side, but it offers some of the best hangouts. You have bars, cafes, restaurants and bustling parks that can be easily accessed on foot and bike. It's also pretty interesting that over 60% of people living in Chicago are single, so there is lots of fun to be had. Maybe you should organise your USA American Visa and at least check it out. There are some pretty good reasons why most of the renters are 20-somethings.