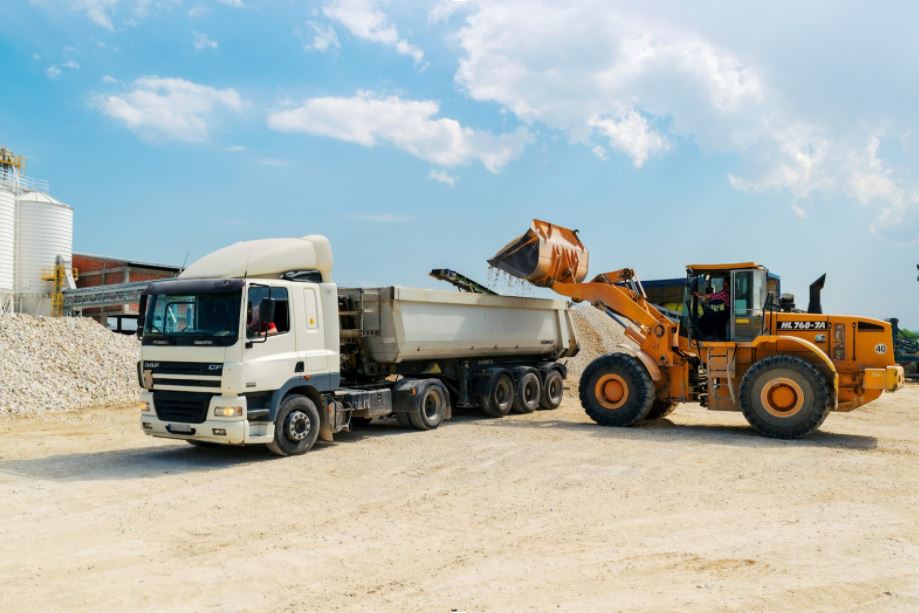 The buildings that we buy as houses and then turn into homes owe their quality to the construction process. Few houses builds have owed as much to one device as they have the skid steer, which, as highlighted by international rental news mag KHL, recently enjoyed the 50th anniversary of its invention. While most contractors and construction firms will give little thought to the tools that make their projects a success, they perhaps should for the skid steer. Because of the nature of the vehicle and the benefits it provides, it can and should be the first port of call during new builds and home improvement projects.
An influential vehicle
The benefit of a skid steer lies in its agility and flexibility.
The former comes from the fact that it is designed to manoeuvre in very tight spaces. Within and underneath a skid steer comes a technology that allows it to about turn without having to have any room in which to move about. This makes it ideal for the small-size application of home planning and building; whereas a larger loading vehicle might flourish in a warehouse or commercial build, the fact of the matter is that residential home is going to need something that can-do precision work.
Skid steers have historically fallen down a little in the residential area due to the fact that they cause some floor damage in the way that they move around. This is due to the fact that either set of wheels drag – or skid – across the ground. Hence 'skid steer'. However, this is now simply a point of flexibility. The rise of aftermarket rubber tracks means that the vehicle can be adapted to the needs of the build, meaning the work they do is often much less dirty than in the past and doesn't have any collateral building damage. Now, with Construction Index highlighting the rise of the electric skid steer, this flexibility is going even further and helping the machine to become the ideal future-tech building device. That being said, the skid steer always was a transformative device.
High-tech origins
The skid steer wasn't always bound for construction. It was invented back in 1957 by brothers Cyril and Louis Keller, of Minnesota in the USA. Agricultural farmers, they wanted a device that could help them to unload turkey manure from their barns in a much quicker and more efficient way than either by hand or through unwieldy loaders. As a result, the skid steer was born.
While first marketed heavily by Bobcat, the skid steer has become an open brand manufactured by a huge range of notable light agriculture and construction firms. When Louis Keller died in 2010, Underground Construction magazine highlighted these contributions and noted the incredible flexibility of skid steer loaders. The versatile and flexible design encompassed in the bones of each vehicle is what makes it an enduring design and allows it to have an impact even on homebuilding today. Many of the builds that you will either purchase yourself or invest in for the future will have benefited from skid steer led construction processes, and you can see the hallmarks of this in different areas of the home.
A flexible machine
Skid steers initially served as agricultural loaders, but their compact size has led to a huge range of adaptations. According to Compact Equipment, this began in 1965 as Mustang helped to create a better engine in their line of skid steers. This meant higher capacity loads and, as a result, the potential for heavier lifting and more precise work – power also lends itself to precision.
Versatility again expanded in 1970 with the launch of Bobcats Bob-tach system, which allowed a much broader range of devices to attach to the front of the skid steer. This includes, but is not limited to, snowblowers, trenching devices, grapple buckets and claws, breakers, cement mixers and wood chippers. This flexibility is what makes them so effective in modern house building – your garden can be landscaped to precise requirements and in record time with a skid steer behind the work, and the same device can be used inside the kitchen to help transform the ground before tiling is laid. Even when not operated itself, it can be on-site and used for tertiary uses, like cement mixing or even movement of tools. Farmers in the 1960s would even move livestock using the devices.
With skid steers set to embrace the electric revolution just as soon as their engines can keep up, that means they're going to be clean, too. Essentially, these vehicles can form a core part of any construction project, and the home will be better off for it. Time and time again, quality builds are achieved with money saved for where it matters using these clever machines.
Ref number: THSI-1953