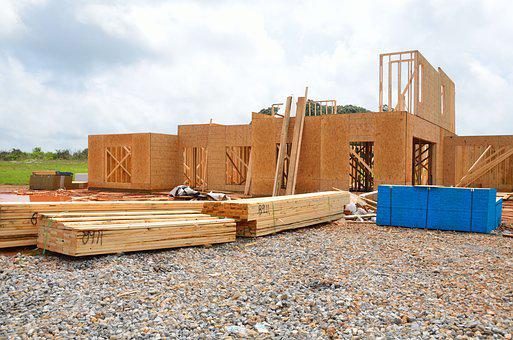 Whether a residential building or a commercial property, a new construction project is never a walk in the park. 
Of course, engineers, planners, and contractors will have a fair share of challenges to navigate, but at the end of the day, much of the weight hits most challenging on the one responsible for covering the costs of the project. And, often, this will be the homeowner, real estate investor, or project manager!
Planning a Construction Project? 
Planning a construction project entails a lot of moving parts. And, especially when planning one on a budget, you can't afford to make cost-related errors that could halt the project entirely. 
This is why some professionals recommend using digital project planning solutions such as a cloud-based real estate platform that helps commercial develops and project managers.
Besides setting a realistic budget, the right tool can help you forecast spending and even minimize the time spent on the project.
Minimizing Construction Costs
There are various ways to minimize costs during construction. One of the best ways to keep the cost of building a house low is choosing cost-effective materials for the entire project, certain parts, or certain stages. 
And as much as affordability is relative, and construction budgets may vary from one person to the other, below are a few materials you might want to consider when building on a budget.
1. Cement Boards 
Also known as concrete sheeting, cement boards are created using a mixture of cellulose fibers and cement, which are pressed into boards with various lengths, widths, and thicknesses. 
These boards are often relatively-inexpensive alternatives to other materials for flooring underlay and drywall applications. A single 3′ x 5′ sheet (LXW) averages at around $10. They can also be painted to achieve the desired look and feel.
2. Prefab Panels 
This is another fabulous option among the cheapest construction materials you can consider. If you've heard about prefab homes or manufactured homes, which are incredibly cost-effective compared to new constructions, these are the materials commonly used to erect the structure.
These panels are made using metal sheets and cement plaster, with a substance known as polystyrene in-between. Once you have your home design and dimensions right, the panels can be manufactured to your liking, and all you have to do is assemble them into a home onsite. 
This helps in saving time and minimizing waste in the construction process, making it even cheaper. Prefab panels may cost anything from $2.7 to $3.3 per square foot, depending on your source.
3. Shipping Containers
Shipping containers have been a cost-effective housing solution for several years, with their use in green buildings and commercial building construction relatively increasing. One of the best things about shipping containers is that they are assembled in different sizes. 
They help slash much of the costs of building your house from the ground up, plus you can save even more if you go for a fairly used container.
Shipping containers are not only great for those looking to build a tiny, low-cost house, but they can also be combined and fabricated into the size and style you desire. A new 20-square-foot container may cost approximately $2,700, whereas a 40 sq. ft. container may cost $4,200. Of course, these prices may vary depending on other factors, such as height and the dealer you source from. 
4. Reclaimed Wood 
This is another relatively affordable and energy-efficient option for building a home on a budget. 
It consists of old and sometimes worn-down wood from items like old fence posts, skids, tree trunks, and furniture scraps. These can be processed and transformed into the much-needed wood for use in home construction.
One of the best things about using reclaimed wood is that it is not only environmentally friendly but most of the wood species used, like oak and redwood, are extremely beautiful. However, it's not the cheapest option on the list, given that you can spend between USD 5 and USD 15 a square foot for reclaimed wood.
5. Corrugated Metal 
Corrugated metal sheets are considered a mid-cost alternative to the durable and attractive roofing materials used in home construction. They can be made from an array of metals, like steel, steel-reinforced concrete, etc.
The slight downside is that corrugated metal may not be as strong as its superior counterparts as it is more susceptible to damage from hail and extreme weather conditions. Nonetheless, it can be a perfect solution for your roofing needs if you don't mind replacing your roof after three or four decades. 
Corrugated metal can also be used for walls and other DIY projects within the home, from kitchen coops to kernels! Corrugated metal sheet prices may vary depending on the metal type, size, and gauge, but you can expect to spend roughly between $1.50 and $5 per sq. ft.
6. Stone Cladding 
Also known as stone veneer, stone cladding is an incredibly light and stylish alternative to brick or wood for indoor walls and the construction of some exterior parts of a building. It is usually created using various natural materials/stone types, including granite, marble, limestone, and slates. 
The stone may also be used for the ceiling as a decorative finishing touch. With the installation costs considered, the stone cladding may cost anything from $5 to $11 a square foot!
If you have an upcoming construction and your budget is wanting, now you have one more reason not to pluck your hair out of your head stressing. You will likely find the materials that best suit your building budget from the list above.
 Ref: 2992.26257