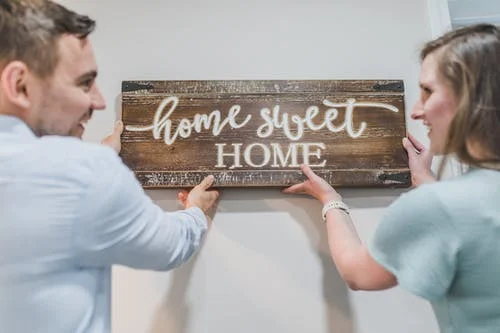 Selling your home can be a very long process, but there are a few things that you can do to ensure that this process goes smoother and faster. The state of the property is a major contributing factor to the sale, as prospective buyers will want to buy a place that looks good and is in a positive condition.
If you want to sell your house faster, you will need it to look better than any other properties that are available. Although the exterior of the house is crucial, the interior is just as important, if not more. This article will advise you of the top interior decorating to help your house sell faster, which you can easily achieve. 
Paint The Home 
One of the best and simplest things you can do to the property's interior is to paint it completely. Walls can lose the shine and colour throughout the years and become dirty. This can make the home feel old and make it more challenging for you to sell it as buyers may not have a good first impression from it. If there's not a lot you can do, starting with painting the entire home is a good idea. You can change the overall decor of the house by changing colour schemes; However, even if you do not want to change colours, painting it with a fresh coat will still improve it significantly. 
Use Decorations to Make it Cosy
You may be thinking about moving homes yourself soon, which means that all of your personal belongings may already be packed away, ready to go. However, this means that the home may lose the 'home' feeling. Believe it or not, buyers may like the property more whenever it is decorated. This allows them to see the property as a home where they can build their own memories rather than a space. You can leave the beds decorated with quilts of batting that you made yourself or even leave a few pillows on the sofas and chairs to make them look extra cosy. This will certainly speed up the selling process for you. 
Leave Paintings and Plants Around 
As mentioned above, you may not have many of your personal belongings in your place, but having the place decorated can have a positive impact by creating a positive atmosphere in the home. If you are not keen on leaving your most personal and treasured items lying around for others to see, you should at least consider leaving accessories such as paintings and plants. Again, this will add a nice touch to the overall atmosphere of the place. 
Think About The Small Details 
Whenever thinking about the interior of a home, people often assume that making major changes is the way to go. However, the small details are incredibly important. Think about changing the doorknobs or drawer handles – these tiny changes require little effort and are affordable enough that you can achieve them. They will also make a great difference, making your home look more expensive, thus selling easier and quicker. 
Revise Your Lighting
Lighting is one of the most important things in property and certainly one of the main factors many people consider when viewing a property. You should think about replacing any light fixtures in the place to ensure that the house looks modern and that it has enough light. This is particularly important if the property does not have enough windows or if it is situated in an area with very poor sunlight. 
Focus on The Kitchen and Bathroom 
The kitchen and the bathroom are the main areas in a home and they will highly influence whether a buyer will put in an offer on a property. If you cannot focus on the entire house, then consider putting most of your efforts into these two areas. You can remodel the areas entirely to completely change the interior decor of the rooms. This may seem like a big change and costly, but it will increase the overall value of the property and it will make buyers fall in love with the place much quicker. This is positive as it will help you sell your house faster. 
Make Use of All The Rooms
In some properties, there are spare rooms that are quite small. When they are empty they look even smaller than they are and for a prospective buyer, it will look like it has no purpose or value in reality. A good way to overcome this barrier is simply to make use of all the rooms in the house. Adding a bed in the small rooms or decorating it as an office will instantly gain the buyers' interest and let them see that every room is valuable. 
Keep Everything Clean and Clear 
This is not necessarily a decoration, but it remains a crucial part of selling a house faster. Having a cluttered property will not provide a good first impression to potential buyers, which is why you should keep everything clean and clear. People are more likely to buy a house that has great potential and where they can imagine themselves. This cannot be done if it is cluttered and full of stuff. This can be challenging as you pack your things as the house may be full of boxes, but make sure that these are organized and not just lying around the place. It may also be a good move to hire a professional cleaning service to deep clean the entire property to high standards. 
Make it Smell Good
Sense of smell is highly important to the majority of people. Making the home smell good will help with selling the property faster as viewers are more likely to develop a connection with the space. Once you clean it, it should not be difficult to make it smell good, but you can add a little extra touch by having a few lit candles around the place. Choose a soft and clean scent that everyone will enjoy, rather than something too unique that may not be up to everyone's taste.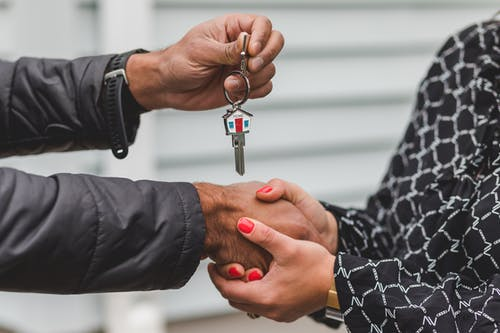 Decorating the interior of your home is a smart way to ensure it sells faster. Make sure to follow some of the tips above of the top interior decorations that you can complete to speed up this process. 
Ref :THSI-2539 / ZD.22935