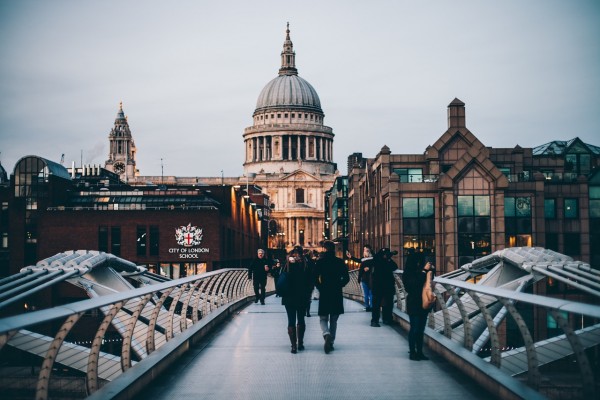 Demand for quality rental homes in London looks set to remain strong with the market for two million private tenants looking to grow but where are the best areas for investors?
They now have the answer from one London estate agency which has revealed its top eight buy to let hotspot for property investors where they can enjoy strong capital growth and high rental yields.
Top of the list is Acton where the Crossrail link is already creating property hotspots along the new route. Though it's not set to launch until 2018, the estate agency predicts property prices in Acton will rocket by 15% to 20% when the Elizabeth Line is complete.
In second place is King's Cross, particularly north of the station where large investment projects have been completed or are under way. The firm says King's Cross is quickly establishing itself as the hotspot for cultural and commercial activity.
Indeed, homes and especially luxury flats in King's Cross are already setting record highs for their sales prices in the area.
Area is set to be 'transformed'
Elephant and Castle comes in at third place which, the estate agents admit, has not been the most appealing area for many but with a £3 billion redevelopment programme underway the area is set to be 'transformed' for its property offering.
Next on the list for property investment is Oval/Stockwell which merits its place because the Tube is being extended to Battersea with the establishment of two new stations at Battersea power station and Nine Elms by 2020.
In fifth place is Streatham which is increasingly attracting home buyers since it's cheaper than nearby Balham and Clapham. Excellent transport links and good schools also boost its popularity.
Not only have property prices there risen by 10% over the past year, but the estate agents are forecasting another 5% rise this year too.
Property investors are also enjoying average rental yields on property of 4.4% which is helping it become South London's 'buy to let capital'.
A cheaper alternative to Clapham
Property in Brixton makes it into sixth place as a cheaper alternative to Clapham where prices are set to rise 5% this year.
In seventh place is Archway where property investors are looking because it's cheaper than nearby Camden and prices are expected to grow by 5% here as well. In addition, traffic flows are set to be improved with new work to remove the unloved one-way system.
The eighth place for top London property investment hotspot is Tottenham Hale where first-time buyers are, apparently, flocking and those who cannot afford to buy choose to rent there instead. It's still a cheap area for property and renting and close to the city of London with moves to improve the area under way.
There's no doubt that London's property market is still undergoing a boom and demand for rental homes is still set to grow strongly in the years to come which makes property investment in these areas an increasingly attractive proposition.
Find Properties for Sale in London and the Surrounding Area: