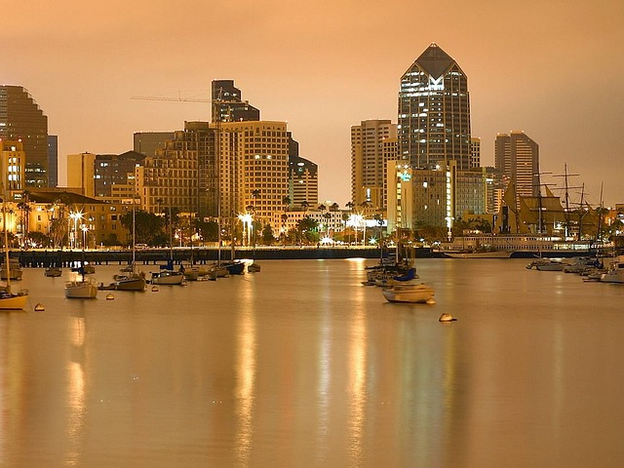 With its gorgeous weather and gold standard of living, San Diego, California, has become a hot spot for tourists and prospective homeowners alike. Forbes rated San Diego #2 on their list of Best Places to Live in California in 2022 due to the assortment of professional opportunities available and its booming nightlife and proximity to nature. As a property investor, it seems like a no-brainer that you'd be interested in purchasing your next investment in San Diego, but there are a few things you should consider before doing so.
Best Neighbourhoods to Invest In San Diego
San Diego is an appreciation market, meaning that these homes' values will only increase over time, making this city an excellent opportunity to build out your investment portfolio. A few neighbourhoods specifically are popular amongst renters due to proximity to the University, cost of living, military bases, and more.
Mission Valley neighbourhood is central to plenty of shopping and entertainment and extremely close to San Diego State University, making it a popular spot for young professionals and students.
University City neighbourhood is often called the Golden Triangle due to the many tech businesses and research institutes in this area. This is another popular rental destination among young professionals and techies.
Mira Mesa sits north of the Marine Corps Air Station Miramar, just outside the city. Many military families, tech professionals, and singles are drawn to rent in this neighbourhood.
Mission Beach draws a diverse crowd of renters but is specifically popular due to its proximity to the beach and outdoor activities. Despite the laid-back nature of the neighbourhood, this is also a popular nightlife destination.
North Park is a hip and active neighbourhood with no shortage of breweries, coffee shops, and quaint storefronts. This area shows strong appreciation in home value making this an attractive prospect for investors.
If your rental property is 3 bedrooms or more significant, consider focusing on San Diego neighbourhoods that are best for families.
Cost of Living and Rental Rates
San Diego's renter population makes up about 46%, which offers plenty of opportunities to landlords. This city is famous to students, military families and young professionals thanks to the three universities, military bases, and career opportunities. San Diego has a lower cost of living than other California cities while having the perks of proximity to the beach, beautiful weather year-round and drivability. San Diego rental rates have seen a 3-5% year-by-year increase. Of course, the pandemic placed a brief hold on that increase, but as our economy recovers, we see those rental rates increase once more, with the average rent falling just south of $3,000.
How the Laws Affect You and Your Tenants
Learning and understanding the taxes and zoning laws of a new city and state is crucial before investing in property.
Property taxes are a significant expense when investing in a home, and California has some of the highest property taxes in the country. However, most San Diego County homes have a lower property tax than homes found in other cities at about 0.5% and 0.75%.
Zoning laws determine what kind of property can be built on a specific plot of land, so it's important to familiarise yourself with the story and parcel before purchasing. This can also apply to expanding, fixing, and flipping a home should you invest in a project.
There may be restrictions and limitations to your legal rights as a property owner that prevent you from buying or renting out a property to tenants, so you must familiarise yourself with these limitations before purchasing a property.
San Diego has cause eviction laws that dictate how and why a tenant can be evicted after living in the property for two years. Some reasons include:
Not paying rent
Nuisance
Illegal use
Refusal to provide access
Refusal to correct violations
Major property construction
The just cause eviction laws may vary depending on the property's location, so understanding what rules and restrictions apply to the property you are interested in purchasing is essential. An excellent resource for keeping up to date with local laws and regulations of San Diego is the Housing and Development Services.
Pros and Cons of Investing in San Diego
As with any purchase, there are pros and cons to investing in San Diego property as a landlord.
Pros to Investing in San Diego
San Diego is an excellent city for long-term investing, given the constant influx of people moving there, and the property value is on the incline.
The San Diego employment rates are also improving as the economy recovers from its hit during the pandemic.
San Diego is California's second-largest city, just behind Los Angeles. People flock to San Diego for the beautiful year-round weather and the laid-back environment near beaches and outdoor activities.
The Military and university presence makes San Diego a great rental location for transient individuals and families likely to rent.
San Diego is considered less expensive than other major California cities making it a more approachable investment opportunity.
According to the US News and World Report, San Diego has been ranked #12 for the best place to live for quality of life in the United States, thanks to its proximity to nature and entertainment, a wide variety of cultures, and job opportunities.
Cons to Investing in San Diego
Homes are in incredibly high demand, tightening the supply of homes and leading to bidding wars for houses that typically go for way more than the asking price.
The average home in San Diego runs about $741,000, and the prices continue to increase due to the high demand. This can make it difficult for first-time investors to reach the door.
New construction is declining due to the need for more space to accommodate those single-family homes. We are seeing an increase in apartments and condos and stricter regulations, making it challenging to acquire a building permit.
Investing in a new property can be exciting and open up great opportunities to expand your portfolio. Still, researching and familiarising yourself with the area and the constantly evolving laws is crucial.
Ref: 3467.30615