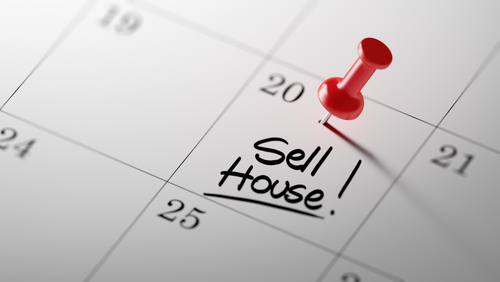 The practical aspects and the emotional attachment many people have to their homes make selling them challenging. After all, a typical seller stays in their property for almost 14 years before they decide to sell it, as noted in the latest research. While it's true that not every sale goes off without a hitch, there are a few mistakes most people make when selling their homes that might make it easier for everyone involved.
Whether you are a skilled salesperson or just starting, being prepared for potential pitfalls is crucial. To help you avoid making these common mistakes, here are some tips for selling your property:
Setting the right price is a crucial first step when selling a home. This number will bring you a satisfactory profit in a timeframe that suits you.
Overcharging Your House
One common mistake people make when trying to sell their house is setting an unrealistically high asking price. Here are some reasons:
 

Prospective buyers in your budget range are put off by this.

 

It may increase the amount of time your house is on the market. In addition, the longer your house is on the sale list, the fewer pressure buyers will feel to make a quick offer.

 

If you have to lower the price, customers will feel more confident that they can negotiate a lower price.

 

A stale listing can cost you more money in the long run than it could have been worth if you'd priced it correctly from the beginning.
Poor Timing in Sales
The price you get for your sale depends on several factors, but one of the most important is time. The second part of April is often the best time to sell your house. Listing a house in the United States during this period often results in a higher sale price of $9,300 compared to other times of the year. The best selling time in your city may vary depending on the weather, so plan accordingly.
The duration of time you've lived in your residence is another important consideration that has no connection with the calendar month. If you've lived in your house for at least two years, you may avoid paying capital gains tax when selling the property.
Shafting Maintenance
Even minor flaws might turn off potential purchasers. If a potential buyer looks around your house and sees broken walls, broken fixtures, or a messy look, they may become suspicious.
The research found that over eighty-nine per cent of home sellers made at least one upgrade to their property before listing it for sale. Most people who want to sell their homes make changes like painting the inside, landscaping the yard, updating the kitchen, replacing or fixing the carpet and flooring, and cleaning the bathroom thoroughly with a limescale cleaner.
Influencing the Selling of Your Property with Your Feelings
You can sell your property more quickly and for more money if you can put aside your personal feelings about it and focus instead on the business of selling it. Staying professional when talking to possible buyers can be challenging selling a house.
It's also essential to leave the house while potential buyers look at it, taking any pets or children with you. Meeting with the vendor in person might be an awkward experience for some purchasers. Potential buyers may struggle to imagine themselves in the house if you stick close by the whole time.
Lack of Proper Planning and Execution
Spending the money and time to make your property look its best before selling it is a wise investment, as potential buyers may decide to offer a price based on the photos they see online. As it turns out, over 60% of millennials from last year indicated they would feel almost confident placing an offer on the house after conducting only a 3D-virtual tour.
As was previously indicated, buyers should be able to easily see themselves living in the property. That's a lot to ask, especially if your stuff is all over the place. So, make sure you declutter step by step.
Avoiding Landscaping
Your house's curb appeal is essential if you want to impress prospective buyers when they come to see your property. Don't get so caught up in making the interior of your house perfect that you neglect to prepare the outside. The research found that 28% of sellers make landscape improvements before selling their homes. Most landscaping projects will include some combination of the following:
 

Cutting the grass

 

Exterior painting

 

Cleaning pathways

 

Cleaning up in the fall by raking leaves and pruning shrubs and trees

 

Flower planting
The Final Advice
You should probably hire a real estate agent if you are not confident in your ability to sell your home. According to experts, approximately 8% of sellers choose to sell their homes independently. About 17% handled most of the work but brought in an agency at the end. Nevertheless, choosing the right real estate agent is crucial. Your chosen real estate agent should be familiar with the area and its housing market and have a track record of closing sales. Congratulations on your home sale! 
Ref: 3003.26482 | 3145.

26784