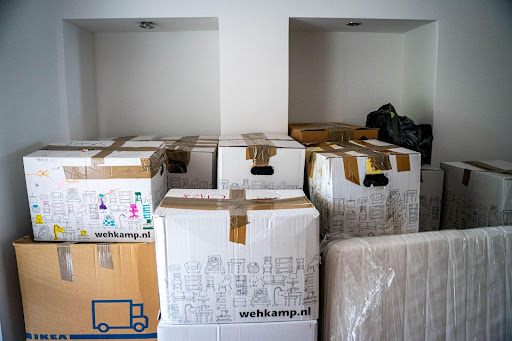 Relocating to a new home is not an easy task. You must sort through your belongings and clean out your entire property. There could be years of nostalgic items and sentimental goods that you need to sift through before relocating to your new house.
Aside from the standard moving struggles of relocating, it would help if you also found a new place to live. If you plan on selling your house and buying a new one, it can feel like an uphill battle. This is especially true in today's real estate market. Inventory levels remain extremely low in the industry. Prices have steadily increased in most places, even through the pandemic. Finding a new place to live in the most complicated piece of this puzzle.
We will review several things you should know before selling your house and relocating to a new one.
Expensive Home Renovations Before Moving
Before trying to sell your house, the temptations of renovating the entire property are present. The voice in your head is likely whispering countless ideas of what you can improve around your home. Are there certain items that make sense to repair and others that don't? To determine a plan of action, make a list of things you should and should not fix before selling your house. Don't repair more than you need to. This can drain your funds and eat up weeks (or months) of time.
Research properties in your area that have recently sold. This will tell you what current homebuyers in your market are looking for. If the homes selling on the market are brand new, you'll need to meet similar standards to reach a similar price point. Consider selling your house as-is for homeowners who don't have much time on their hands before relocating. You can list your home in its current condition and see what offers you can generate. 
Emotional Impact on Your Family
Moving to a new house is an adventure. Regardless of their age, it can be challenging to meet new friends after moving if you have children. They may be leaving behind friendships that they've built many years prior. The best thing you can do as a parent is, to be honest with your kids. Let them know what is going on and when it will be happening, so they aren't caught off guard.
You can make the transition smoother for them by helping them get involved in their new community. Please encourage them to participate in sports, camps, or other events involving other children. This will increase the number of social interactions they are a part of and help them become more established with new friends. As challenging as relocating can feel initially, there are things you can do to make the process easier.
Tips to Make Relocating Easier
Are you preparing to relocate out of state? After a certain distance, most moves aren't much different from the next. However, your timeline is a factor to consider and review before starting the process. If you are pressed for time and need to sell your house after a divorce, you'll need to budget enough time to relocate. Most homeowners move out of state for divorce, job transfer, and lifestyle changes. Review how much time you have before you need to move. This will help ensure that you have things before starting the process.
Preparation is Key
Relocating to a new home is not an easy task. Make sure that you have all of your ducks in a row before starting. Coordinate with any services (moving trucks or movers) that you plan to use during the process. The last thing you want to happen is to have your moving truck scheduled for the wrong date! Schedule everything in place that is necessary to start relocating. Depending on when you can move into your next home, you may need to reserve a storage unit for a short period. Ensure that you have enough overlap between your current place and your new home, or consider renting a storage unit.
Follow a Moving Checklist
One important thing you should note is that a well-organized home relocation requires a moving checklist. How can you keep tabs on things if you're not tracking them? Create a moving checklist to keep yourself organised throughout the entire process. There are various moving parts during this process. It's helpful to check items off as you complete them. This will help your progress remain steady as you relocate your home and move on to the next chapter of life.
Consider Hiring Movers
When focusing on the logistical part of moving, consider hiring professional movers. Most people have a terrible notion that using movers is expensive. However, they forget that moving everything yourself still comes with costs. You must purchase packing materials, rent a moving truck, and take a day off work. Aside from different costs, you are also sacrificing your time. Moving can take multiple days to complete depending on how many items you have and how far you travel.
Adjusting to a New Area
From the emotional side of things, be kind to yourself when first moving to a new place. Especially if you are moving out of state to a new area, be kind to yourself during the transition. Your routine will be completely turned upside. It's ok to experience a 'bad day' when adjusting to a new environment. Change is hard for most people, regardless of age. Schedule several activities that help ground you emotionally. These can be hobbies that you enjoy doing. Add things into your new routine that make you happy and are familiar to you. That will create more ease within the transition.
Ref: THSI-2769 / ZD.24631