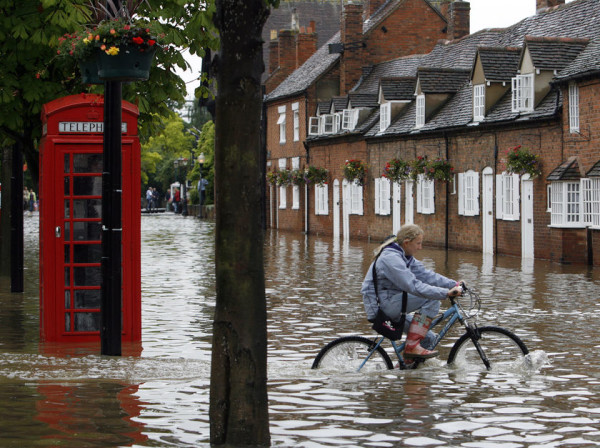 Here are all 29 key points in the Housing White Paper – LettingAgentToday.com
The government's new housing battle plans have been drawn up and published to the masses. From guaranteeing the safety of the 'Green Belt', to protecting renters rights, there is no stone left unturned in their new strategy. 
The government has set out 29 key points in its Housing White Paper.
Introducing in the Commons this afternoon, Communities Secretery Sajid Javid confirmed many of the policies already announced or leaked in recent days and weeks.
He said that in addition to the ban on letting agents' fees levied on tenants in England, he would "go further" to introduce longer tenancies and to bring in more institutional investment in rental housing, claiming: "We'll improve safeguards [for tenants] in the private rented sector." Build To Rent – the institutional investment creating purpose-built homes to let – will have three year tenancies as standard.
Where to buy in London: Walthamstow and Tottenham top the list of 40 first-time buyer hotspots across the capital – Homes&Property
With the eye-watering property prices in the capital squeezing the first-time-buyer, the top areas in London for this target market have been revealed… and Walthamstow and Tottenham are top of the charts. 
Location, location, location was once the mantra for home buyers but for today's young Londoners, price tops everything else with transport coming second — only because transport allows them to hunt in cheaper areas. A new survey today reveals London's top 40 first-time buyer hotspots.
WALTHAMSTOW'S THE ONE THEY WANT
Rapidly regenerating Walthamstow Central, where an average flat costs a below-average £334,086, represents excellent value considering its Zone 3 location — and it's the number one choice for first-time flat buyers.
If we're going to tackle the evils of renting, at least do it properly – The Guardian
With the government announcing "a better deal for tenants" in this week's White Paper report, it seems they are finally waking up to the reality of the housing crisis in the UK. 
Last weekend saw the government announce "a better deal for tenants". Could it be that someone in Westminster has belatedly realised that buying a home is no longer a viable option? Because of surging house prices, job insecurity, and no access to a deposit, for many it is nigh on impossible.
Figures Indicate That Flooring in Home is the Greatest Form of Homeowner's Investment – PropertyAndDevelopment 
Ever wanted to know exactly which home improvement is the best investment for your home? Well now you can stop wondering, as Plentific.com have revealed that flooring is the best option for home improvement.
British homeowners are flooring-crazy, as determined by the survey Plentific.com that has calculated that 29 per cent of British homeowners who conducted the survey would be committing more of their funds towards improving the floor conditions of their properties.
This soars flooring as the top priority for homeowners in Britain, with 2 per cent less (so 27 percent in total) indicating that they would devote more expenditure towards renovating their interior decorations, such as ameliorating the conditions of the kitchen and bathroom areas of their homes.
As well as this, the lighting conditions and various appliances and gizmos around British homes will not see the same amount of planned investment by homeowners, with only a total of 17 per cent surveyed by Plentific.com anannouncing their intentions to commit capital towards this form of home improvement
Property Clinic: My home is in an area that's prone to flooding. What do I need to do if disaster strikes? – Daily Mail Online
More and more homes are being affected by flooding in the UK, here are the top disaster relief tips to employ should your home get hit. 
MailOnline's property expert Myra Butterworth replies: There are clear dos and don'ts when it comes to dealing with a property that has been flooded.
You will need to contact your insurer immediately and so it will be helpful if you have your policy documents at hand. Then follow these guidelines from an expert to help get your property dry again.
Russ Hargreaves, general insurer manager at Yorkshire Building Society, said: 'The floods at the end of 2015 were devastating. Most people don't expect to be affected by flooding until it happens, but knowing what to do if you are affected can be a tremendous help – not only when it comes to limiting the damage, but also for the stress these events tend to cause.
A handsome Georgian property now on the market after full restoration – Country Life
Luxury property of the week this time is: Metham Hall, home to Catholic noble rebels and steeped in English Civil War history. 
York-based agents Blenkin & Co are offering the classic Georgian Metham Hall at a guide price of 'excess £800,000'.
From early medieval times, Metham Hall was the seat of the Metham family, who were substantial landowners in these parts. In the 16th century, the staunchly Catholic Sir Thomas Metham was knighted during the reign of Queen Mary and imprisoned under Elizabeth I, dying at York Castle in 1573.
In the 1600s, his descendant, another Sir Thomas, fought on the Royalist side in the English Civil War and was killed at the battle of Marston Moor; during the same campaign, his son, Jordan, lost his life at one of three sieges by the Parliamentarians of Pontefract Castle, or Pomfret Castle, as it was then known.
Architect turned a jumbo jet into a fancy mansion – Metro 
This LA architect has taken re-cycling to the extreme, with this unconventional roofing material – Boeing 747 jumbo jet shell. Yup, you read right!
Architect David Hertz has turned a scrap Boeing 747 jumbo jet into a snazzy mansion in the hills of Malibu, California.
The plane-turned-mansion is the new home of Francie Rehwald, who interviewed twelve architects before picking David Hertz.
She spent 15 years searching for the perfect bit of land for her custom home, which she wanted to have curves and 'feminine shapes'.