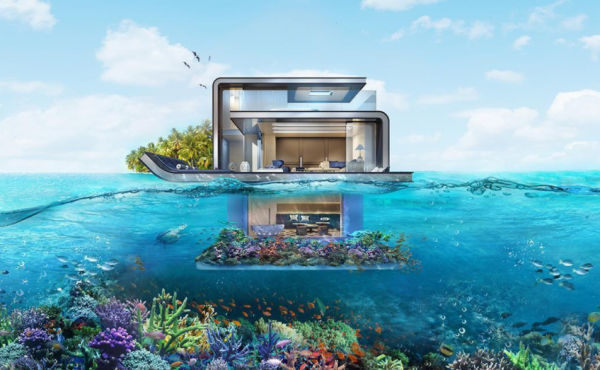 The UK town where average house prices are just £70,311 – and nine other affordable property spots – The Telegraph
As the property crisis continues first-time buyers are under more pressure to find affordable housing, however, there are still some areas left in the UK which can fulfil this promise.
First-time buyers in the UK face a tough market, with average house prices up 181pc since the start of the millennium.
Today, prospective buyers can expect to pay an average of £211,000 for their first home, significantly more than in 2000 when the average spend was £75,000.
But there are still bargain property spots to be found.
House price slowdown is excellent news – even if estate agents disagree – The Guardian
Following the political uncertainty after the recent general election and the ongoing Brexit negotiations, house prices have taken a huge hit and have slowed to the lowest rate in four years.
Take your pick. House prices in the UK are rising at their slowest annual rate for four years, according to the Halifax's index. Alternatively, June's increase was the strongest monthly increase this year.
As ever with house prices, it's best to prefer the longer perspective. On this occasion, that means ignoring the June's very modest month-on-month pick-up of 0.4% and concentrating on the underlying trend. The mood is best captured by the fact that the May-July period recorded the fourth quarterly fall in a row, the first time that has happened since November 2012. In short, the market has slowed significantly this year. The annual rate of increase was 5.7% in January; now it is 2.1%.
This should be seen as excellent news, even if estate agents and those seeking a quick sale of their property may disagree. Back in March last year, house prices were rising at an annual rate of 10%, which was completely unsustainable given how slowly wages are increasing. Indeed, the position was becoming dangerous, especially from the Bank of England's viewpoint. Double-digit house price inflation and rock-bottom interest rates make an unhealthy cocktail.
Dubai's hidden depths:

£2m villas with underwater bedrooms and floor-to-ceiling glass walls for sale off man-made luxury 'Heart of Europe' islands – Evening Standard

Not satisfied with creating The World Islands and The Palm, Dubai has now started to conquer the sea in a whole new way, behold the underwater villa with its very own coral garden. 

Dubai is famous for its skyscrapers, but now its architectural aspirations have reached new depths – with super-luxury underwater villas.

The glass-walled holiday homes have two floors above water and one below sea level, featuring two en-suite underwater bedrooms.

They promise panoramic views of the sea, although how far you will be able to see is not known, and come with a price tag of more than £2 million.
Harry Potter's childhood home goes up for sale – Country Life 
Listen up rich Harry Potter fans, your chance to own Harry's first home from Godrick's Hollow is here from £995,000! The only catch is you will have to be content with living in the slightly less cool village of Lavenham… but this wouldn't stop a true fan!
De Vere House is one of the most eye-catching homes in the beautiful village of Lavenham, a house twisted by age into a delightfully higgledy-piggledy appearance that is utterly beguiling. The house is on the market via Carter Jonas at £995,000.
The medieval charm of this home – herringbone brick (or 'nogging'), leaded mullions and ornately carved timbers – has made it one of the most photographed private houses in Britain.
 That fame no doubt brought it to the notice of the makers of the Harry Potter film adaptations, who used it as Harry Potter's childhood home in Harry Potter and the Deathly Hallows as part of the fictional village of Godric's Hollow, where Harry lived as an infant before his parents were killed.
Head south:

family house to rent near Prince George's new school, Thomas's Battersea, comes with royal connections – Evening Standard

Estate and Letting agents in Battersea are experiencing a spike in enquiries, as people clamour for a chance to live in the area recently made famous by Prince George who will be attending the prestigious St Thomas's private school in the autumn.

Prince George starts school at Thomas's, Battersea next month — so there's just time to rent a home nearby and enrol your own offspring. The mixed-sex private day school is sure to become one of the country's most talked-about schools now four-year-old George is going there.

There's a royal link at 38 Westbridge Road, a large family house with west-facing garden, just west of Battersea Park and a short walk from Chelsea across Battersea Bridge.

Bespoke carpentry from the company founded by David Linley, the Queen's nephew, features throughout the five-bedroom house — one reason why it will cost you £3,500 a week to rent.
Posh homes 'typically sell for around £250,000 less than asking price' – The Express
Bad news for those living in so called 'posh homes' as new survey reveals they will typically end up reducing their asking prices by a quarter of a million pounds on average.
Sellers of top-end homes are shaving around a quarter of a million pounds off their original asking prices typically in order to agree on a deal, research has found.
Properties in the £2 million-plus bracket are being sold at £296,000 less than their asking price on average, according to analysis from EstateAgent4Me.
Across England and Wales, homes originally priced in the £1.75 million to £2 million bracket are being sold with an average discount of £225,775, it found.
Closer to the "middle" range in the market, a typical property listed at £300,000 would be likely to sell for around £291,000 – a reduction of £9,000, the research suggests.
Facebook develops listings tool to interface with agency websites – EstateAgentToday.com
Social media giant Facebook has launched a new advertising product to enter the sales and lettings industry, aimed at their property industry users.
Facebook appears to be interested in entering the sales and lettings world with its first advertising product geared solely towards industry professionals.
The product – called Dynamic Ads For Real Estate – is currently being piloted in the US, and marks the first customised product from Facebook geared at sales or rentals.
US real estate and technology websites report that the tool requires integration with the estate agent's listings data but then allows agents to advertise property listings on Facebook and Instagram.