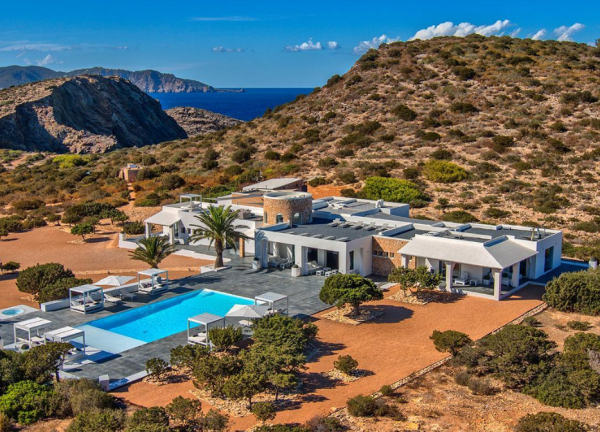 How long does it really take to buy a house? –  Property Reporter
If the thought of starting the process of buying a new home fills you with dread, you might be interested to know, exactly how much of your spare time will be dedicated to finding your new home.  As new research reveals exactly how much time it takes the average person to complete, you can finally answer that burning question!
Recent research has revealed that property viewers take, on average, 27 minutes to decide whether to buy a property.
However, Linda Jeffcoat, from property search and acquisition experts,Stacks, had this to say: "While it may be accurate, this is a misleading figure. The time that has been invested in order to make that decision is considerable.
For buyers to find themselves in a strong decision-making position, our estimate is that they will have spent at least 80 hours, building up their knowledge and expertise.
Dropping UK house prices won't dent our confidence in buy-to-let – The Independent
Halifax have announced that the UK's house prices have taken a nationwide fall of 0.2% over the last three months, leaving Buy-To-let investors out of pocket, as property price growth stagnates.
They have weathered tax hits and economic turmoil but this week, finally, the resilient UK property market cracked. If only slightly.
Prices nationwide fell by 0.2% in the last three months according to the leading measure of values the Halifax House Price Index – the first time it has dipped since the end of 2012.
It means property price growth over 12 months remains stagnant at 3.8%, says Halifax housing economist Martin Ellis.
An entire village in North Yorkshire which has been 'preserved in time' has just sold for £20 million – Metro.co.uk
A remarkable property sale has been completed to the tune of £20 million, it's not every day you can buy an entire village!
When money is no object, almost anything is possible. In fact, you can even buy an entire working village if you have enough spare cash.
That's exactly what happened in North Yorkshire last week when the West Heslerton Estate was sold for an eye-watering £20 million.
West Heslerton in East Riding of Yorkshire went on the market last April after the village's owner Eve Dawnay died without naming an heir.
We've been playing politics with housing for too long – The Guardian
As the shocking revelation of councils spending millions of taxpayers money buying back homes from the government's right-to-buy scheme, should we be questioning the government's ability to handle the UK's housing crisis?
In the 10 years I've been writing about British social housing policy, no news story has more encapsulated the unfolding crisis than the recent revelation that councils have spent millions of pounds buying back homes lost through the right-to-buy policy. Islington, in Jeremy Corbyn's back yard, has spent £6.2m acquiring former council houses it had sold to leaseholders for less than £1.3m in total.
At a time when councils are struggling to provide statutory services, such waste is unforgivable, but not the fault of those local authorities. When right-to-buy legislation was introduced, in 1980, councils were forbidden from using the proceeds of selling council homes to replace them directly with new ones. Yet the need for affordable housing did not diminish with this appeal to a "property-owning democracy". Islington needed those homes back, whatever the price.
452,000 young people could STILL live with parents in next 10 years – The Express
The future continues to look bleak for UK Millennials looking to get their foot on the property ladder, as new report shows that the numbers of young people still living at home, has increased 37% in the last ten years.
The number of adult children living with their parents has jumped 37 per cent in the past decade as house prices have soared.
An estimated 1.2m people aged between 25 and 34 still live at home, according to insurer Aviva. The group said the sharp increase coincided with a 45 per cent hike in average house prices for first-time buyers.
The main force behind the trend is though to be rising house prices, which makes it difficult for young people to afford their own home.
Water damage hits UK homeowners for £707m per year – Property Reporter
With the rise in serious flooding across the UK in recent years, Direct Line Home Insurance have revealed that in the past five years over 4 million people have been affected by water damage to their homes.
The latest research from Direct Line Home Insurance has revealed that in the last five years alone, over four million people across the UK have experienced damage to their property because of an escape of water from a neighbour's home.
An unlucky 1.5 million have experienced this more than once.
Each year, an estimated 800,000 people have to deal with the problem of water escaping from a neighbouring property. This results in a bill of £707 million each year2 for repairs to damage caused by water seeping in from a neighbour's property, working out as £858 on average per incident. One in seven have had to fork out over £1,500 to repair the damage, while one in twenty have spent more than £2,000.
Inside Justin Bieber's £84k-a-week party retreat:

super-luxe private island off the coast of Ibiza comes with chefs, waiters and even a water sports captain – Evening Standard

The Mediterranean island retreat favoured by Bieber and Cristaino Ronaldo among others, is a far cry from your average all inclusive accommodation package. Based just 900 meters off the coast of party central, Ibiza, it comes equipped with a crowd of chefs, waiters, housekeepers and even a water sports captain. Yup, you did read that right, a water sports captain!

Pop star Justin Bieber splashed out £84,000 to rent his very own private Spanish party island — complete with five-bedroom villa, chefs and all the household staff you could wish for.

Why opt for a villa when you can rent an entire Mediterranean island — for £84,000 a week.

That is how Justin Bieber and Cristiano Ronaldo like to take a holiday. They are just two of the celebrities who have stayed at the uber exclusive Tagomago.