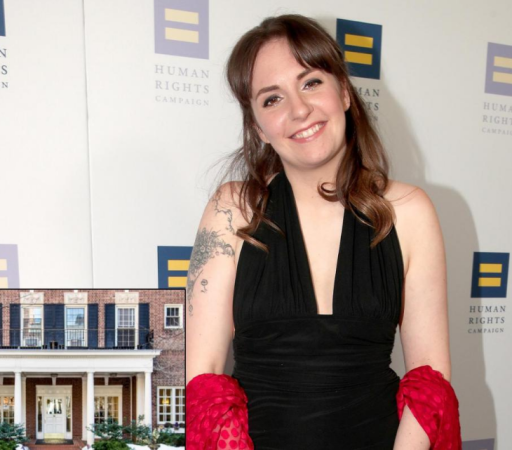 Is paying off a mortgage a better bet than saving? – The Guardian
Brexit is the talk of the town but how will it affect people's investments and savings? The Guardian asks the mortgage experts about what people can do to protect their nest eggs during these turbulent times. 
Q We are a family with some savings – around £70,000 – but are worried they might be worth less once Brexit is decided: ie, the pound will go downhill.
So if we want to put the savings into something, is it best to pay off a big lump sum on a mortgage of £135,000 with 12 years to run, or use the money to buy another property to let out? Or do both?
A Your savings are already worth less than they were before the Brexit vote because the sharp fall in the value of the pound pushed inflation (as measured by the consumer prices index) to a four-year high of 2.9% in May 2017.
'One in ten' new-build homes bought by overseas investors is being left empty, claims leading property buyer – Daily Mail Online
A foreign concept for most of us, leaving a property in mint condition post-sale in order for it to sit pretty for a few years and make a healthy profit. Foreign investors have already bought up swathes of London properties, but estate agents are starting to see this trend spreading across the rest of the UK. 
One in ten new-build homes bought by overseas investors is being left them empty, it has been suggested by a leading property buyer.
The practice is believed to be particularly widespread in London where thousands of new apartment blocks are being built, according to buying agent Henry Pryor, but agents suggest it may also be happening in locations across the UK.
Investors buy the properties with no intention of offering them onto the rental market to obtain a rental income. Instead, they opt to keep them empty with the aim of selling them on in pristine condition for a higher amount of money in two or three years' time.
Fancy living next to the Queen? Sandringham railway station transformed into luxury home – and it's for sale – The Telegraph
Royalists can get their dream home right on the Queen's doorstep as this stunning Sandringham railway station turned luxury home conversion goes on the market for a cool £1.5 million!
Here's your very own chance to buy a home next to the Queen, but there's a catch – you'll need a spare £1.5million to make it a reality.
This luxury property for sale in Norfolk is surrounded by acres of the Queen's stunning Sandringham Estate, her Christmas retreat.
"You reach the property by driving through the estate and on some level, the Queen is your neighbour," said agents Bedfords.
Mortgage rates: New data shows SHOCK effect Brexit and the General Election had in May – The Express
The effects of a stormy May, following election results and Brexit, have shaken up the mortgage world, as UK Finance reveals figures showing that borrowing has risen 10% since April this year.
UK Finance (formerly CML) figures released this morning show that homebuyer borrowing climbed by 10 percent in April and 16 percent in May last year, while buy-to-let lending rose by 16 percent from the month before and 12 per cent year-on-year.
Brian Murphy, Head of Lending for Mortgage Advice Bureau, said the latest data from UK Finance this morning provides us with what would appear to be a reasonably calm picture with regards to mortgage lending in May.
He explained: "Home movers and First Time Buyers were still purchasing at volumes we've come to expect as normal over the last few months, remortgaging figures appeared to be steady and there was even a slight increase in Buy-To-Let borrowing, albeit driven by landlords remortgaging rather than purchasing.
Agents told to tackle private rental damp, condensation and mould – LettingAgentToday.com
Property industry expert, Kate Faulkner, has been commissioned by The Tenancy Deposit Scheme to tackle the prevalent mould, damp and condensation problems in the private rental sector in the UK.
The Tenancy Deposit Scheme has commissioned buy to let expert Kate Faulkner to assess issues in the private rental sector – and she says a key priority for agents and landlords should be to tackle damp, condensation and mould.
Kate Faulkner, founder of PropertyChecklists.co.uk and consultancy Designs on Property, says in a report for the TDS Charitable Foundation that agents and landlords should treat the problems with greater urgency.
Her report finds that 41 percent of renters have experienced mould and 38 per cent have experienced damp.
Seven golden rules for selling a country house – Country Life Magazine
Are you looking to sell your country house but are worried it will be hanging around on the market for months at a time? Fear not, as Country Life Magazine has listed the top seven rules to follow to make sure the process is as easy as possible!
Rule 1: Find an agent you trust, and get them on board as soon as you can
Moving house typically takes between two and 12 months. It can be a stressful process, and perhaps come at a difficult time of life – so it's critical that you find an agent you feel completely comfortable with. "You'll probably have to have some difficult conversations at some point, and you want those conversations to be with somebody you like and trust," says Nigel Mitchell, regional director in the Home Counties for Knight Frank.
The earlier you pick your agent, the smoother the process will be. Pictures can be taken in spring or summer even if you're not ready to sell until the following January, and any legal issues with land title or perhaps tenants at the property can be smoothed out. "People who are putting their houses on the market have often been thinking about it for a year or even more," says Lindsay Cuthill, head of the country house department at Savills. "We would hope that people would get in touch with us a few months before they want to put their house on the market."
Girls' star skips a few rungs on the ladder: 

Lena Dunham sells £388k Brooklyn flat she hasn't lived in since buying £3.7m house three years ago – Evening Standard

Television Star, Girls actress and creator, Lena Dunham, has sold her Brooklyn Heights apartment after making a healthy profit and not living there since 2014. Soon to move in with her musician boyfriend Jack Antonoff, the television star's home has been bought for £659,000.

Lena Dunham has sold her New York apartment. The star of US TV comedy-drama series Girls, who grew up in lower Manhattan, bought the home in Brooklyn Heights for £388,000 in 2012.

The one-bedroom flat in the historic Mansion House building has been bought by local architects for £659,000.

However, Dunham, 30, hasn't lived there herself since 2014. That's when she upgraded to a four-bedroom house in the Big Apple priced at £3.7 million with her musician boyfriend, Jack Antonoff.
Find Property for Sale in London and the Surrounding Area: