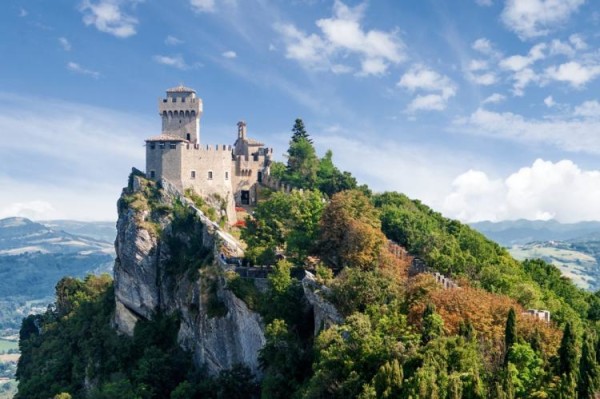 Brexit house prices: Phil Spencer predicts THIS will happen to Britain's property market – The Express
Britain's favourite property star comes out with the real impact of Brexit on the UK's property market. 
BREXIT'S impact on the property market has been a hot topic for homeowners and prospective buyers since the UK voted to leave last year. But Location, Location Location's Phil Spencer has revealed what HE believes will happen to house prices once Britain leaves the EU.
According to property advice website Buy Association, the impact of the Brexit vote last year was hardly noticeable when it came to the property market, and that it will remain this way after Brexit.
Other property experts have made their predictions over what might happen, but property guru Phil Spencer says it's hard to know what will happen right now.
Commuting from Kent: 

market towns Marden and Faversham fly under the radar, but have some of the strongest price growth in the county – Evening Standard

Revealed: The best kept secret market towns in Kent for commuters, within an hour's train journey from the big smoke and with the added benefit of rising house prices!

Kent has some well-known commuter towns. But the slightly smug delights of Sevenoaks and Tunbridge Wells have been upstaged in recent years by lower-key options as commuters travel a little further in search of value as well as good schools.

With prices among Kent's commuter hotspots now equalling the London suburbs, it is the village of Marden, which few outsiders have ever heard of, that has seen the county's strongest price growth over the last five years — despite a commute to the capital that takes just over the magic hour.

It can, of course, take that long to get across London.
Most tenants want an 'engaged and empowered landlord', says online agent – LandlordToday.com
New research shows the changing attitudes of tenants relationship towards their landlords says online agents. Tenants want more engaged and switched on landlords that understand their 21st century expectations.
There is a big difference in the percentage of tenants who want to meet their landlord before moving into a property and those that actually do, new research shows.
The study, which focused on more than 800 tenants, found that 84% of renters would prefer to meet their landlord before they move in, but less than half – 46% – of them actually do.
The research, conducted by online letting agent Upad, also revealed that 61% of tenants prefer to deal directly with self-managing landlords rather than with a letting agent.
A Lego stairway to heaven! How homeowners are including the beloved toy bricks in their interior designs – The Daily Mail Online
Now you can have your childhood dream, with the new Lego interior design trend gaining popularity, there is no excuse not to install your own Lego creation in your home.
Most people have spent part of their childhood playing with Lego. But it seems that some adults are simply not prepared to pack away the lovable toy bricks once they own a home of their own.
A series of photos has been released showing how the toy can be incorporated into people's homes, in a useful and colourful way.
They cover everything from keyring holders and kitchen splashbacks to an entire staircase banister consisting of almost 20,000 pieces.
What's the best way of paying off my interest-only mortgage? – The Guardian
Unsure as to the best way to start paying off your interest-only mortgage? Make sure you take a look at this handy article by the Guardian's advice team. 
Q I have an interest-only mortgage from a well known high street bank. The balance outstanding is £139,000. The lender has informed me that I have five years left to settle this balance and that I need to discuss my options for repaying the mortgage. The options are reviewing the performance of any repayment strategy with a financial adviser; extending the term of the loan to match my repayment strategy; or changing the mortgage so I repay some capital as well as interest (at a rate of 3.49%).
I regularly save 20%-28% of our monthly income in a savings account offering a low interest rate. I have two Isas and am thinking of starting another.
Our monthly income is £3,500, made up of my flexi retirement salary, local government pension, state pension and my wife's teacher's pension. My wife will not qualify for her state pension until 2023. What should I do to make sure that I will be able to pay off my mortgage in five years' time? DG
With these new 'smart' home systems you need never turn a light switch or the kettle on again – The Daily Mail Online
How we manage our homes is changing, with the rise of home automation increasing in popularity across the country, is this just a fad or is the trend here to stay?
Do you really still turn on your kettle using a switch? Oh, and I bet you still answer your front door. You probably even operate the lights manually. Or have a traditional burglar alarm.
Home automation (putting all your domestic appliances online so they can be controlled from a central unit such as an iPad or iPhone) will render all those actions as quaint as using a telephone box or renting films on a VHS tape.
Stores such as John Lewis have seen a leap in demand from customers for these products.
Italy is giving away over 100 historic castles and villas for free – The Independent
Could you renovate an old Italian castle? If so then there are many up for grabs across the country as the Italian authorities give them away in a bid to drive local tourism. 
The government is offering up 103 historic buildings – but there's a catch. Struggling to see how you'll ever get on the property ladder? The Italian government could have the perfect solution for you.
It's giving away a total of 103 historic sites, including castles, monasteries and towers all across Italy – for free. Properties include Castello di Blera in Lazio, an 11th century castle not far from Rome, and Castello di Montefiore, a 13th century castle in the Marche region of eastern Italy.
Before you start packing your bags and brushing up on your Italian vocab, there is a catch (isn't there always?). The buildings will be given to people who can show concrete plans of how they will renovate and rejuvenate the sites to help boost tourism in the local area.