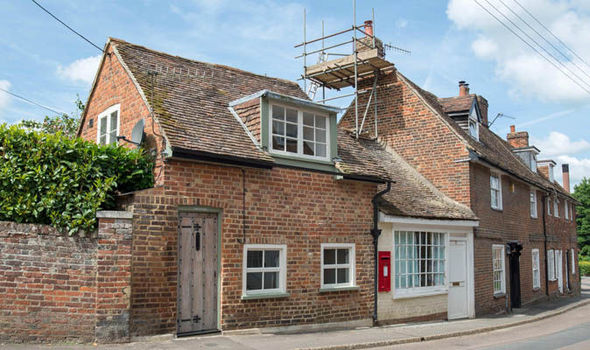 See inside Richmond's Grand Designs home:

built from seven garages with an indoor slide, Kew House is for sale for £3.8m Homes and Property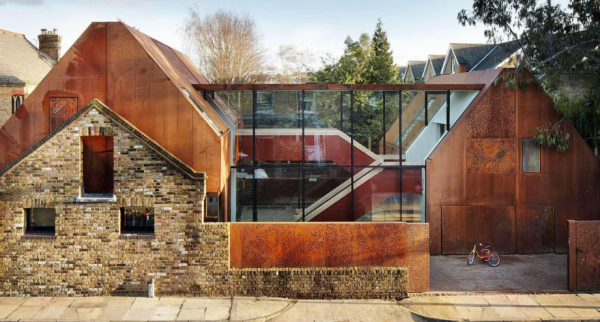 Here at TheHouseShop.com, we love a bit of Grand Designs. It's truly amazing what good architecture can do, separating houses from their normal, somewhat boring designs. The best part about this design? There's an indoor slide… 
An award-winning home converted from seven garages in south-west London's Kew Green Conservation area has been listed for sale for the first time.
Built in 2014, the double-gabled 4,000sq ft home was shortlisted for the RIBA House of the Year award in 2015 and has also featured on Channel 4's Grand Designs.
The striking house is partly set behind the remaining façade of a Victorian stable wall and has two living wings based around a central courtyard.
Renowned architect Stuart Piercy designed the house with steeply-pitched twin-peak roofs clad with rusting Corten steel and joined a dramatic glass central section. A staircase runs up inside the glass middle…[Read more]
Could you cut down your property management fees? How to slash costs – from doing it yourself to asking these key questions Daily Mail

Owning a property can be a lot of work. There's all the cleaning, upkeep of gardens and drains, and plenty, plenty more to be done every year. So, property maintenance companies do this for you, if you're lucky. But are you paying too much? 
Britain is now building more flats than houses, leaving a rising proportion battling issues related to owning a leasehold property – including dealing with a property management company.
Some property management companies take the work out of owning a flat and offer great value for money. However others can charge high fees and don't necessarily offer good service.
Legal experts suggest there are steps flat owners can take to ensure they get the best from their property managers, but they'll need an organised approach to ensure it works…[Read more]
How a home made in seven days could help solve the housing crisis The Telegraph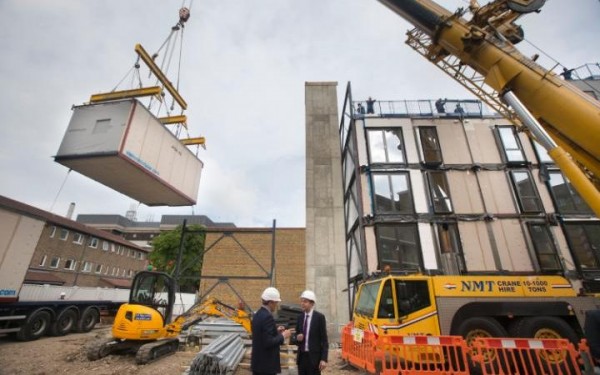 As you may have heard, Britain is over crowded and there are not enough homes to keep everyone, hence why our housing is so expensive. The Government have made a plan to build 300,000 new homes every year until 2020, and this technique could help them achieve that goal… 
n Elements' factory in Telford, Shropshire, workers are making homes destined for a 23-floor high-rise in Greenwich, south-east London.
Each module takes seven days to make: on day three it is painted, on day four the windows are installed. Electrics and plumbing are fitted, and all the furnishings are included – down to the soap dish and coat hooks.
On the eighth day, it is ready to be transported by road and craned into the site on Deptford Creek for a rental scheme developed by landlord Essential Living.
Modular – or off-site – construction could hold the key to unlocking the UK's housing crisis. Last year, just 142,890 homes were built, below the Government's target of 200,000 a year to hit one million by 2020.
In a survey of 230 house-builders by the Build Show, a trade event, 67pc said that off-site construction will play a key role in new-home supply. The reason: speed. The build time for these homes is cut by six months or more…[Read more]
FOR SALE: This former Post Office could be YOURS but it's a tight squeeze Express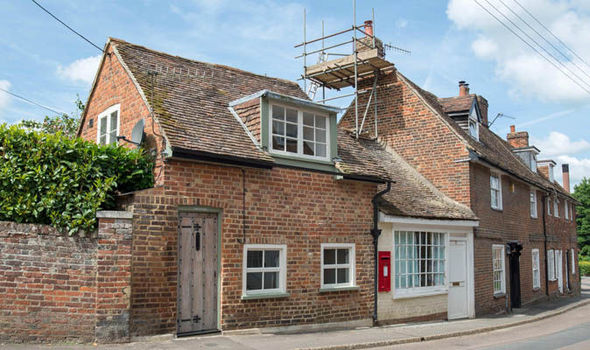 If you're in the market for a new home, why not consider this charming old post office? The Grade II listed home has no garden, no garage and is made up of just 3 rooms– so no room for dogs or children, and is probably more suited to the shorter people among us. 
The home has no garden, no garage and just 327 sq ft of space across three rooms – almost a third of the size of the average UK house.
Post Cottage is now on the market with Strutt & Parker for £185,000 – that's £565.75 per square foot.
The Grade II listed cottage was once the village post office, but has been a private residence for about 30 years.
The diminutive property has one room downstairs, which measures 13ft 9in by 12ft 8in, with a reception area and a kitchenette.
The kitchen has an oven and hob as well as space for a dishwasher or washing machine and the space has been cleverly used to maximise storage.
Upstairs is a small bathroom, which has a shower as there is not enough space for a bath, and a bedroom, measuring 14ft 1in by 8ft 5in…[Read more]
Find Property for Sale in London and the Surrounding Area: