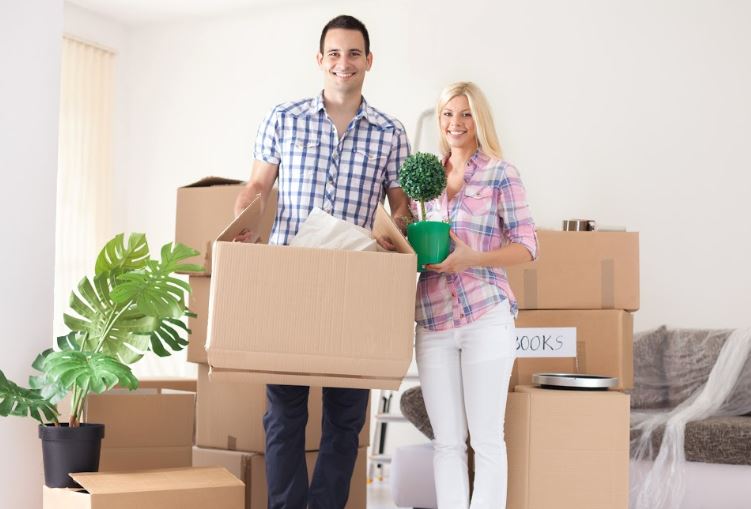 As if finding a new property and signing your contracts isn't stressful enough, the actual process of packing up your belongings and carting them from A to B is certain to have you tugging at your few remaining hairs. Here are some quick tips to help removals day go as smooth and physically possible.
Plan your transport
There are a number of ways in which you can haul the contents of one home into another, depending on your budget, time constraints and number of willing volunteers.
The first option is to travel at the mercy of public transport. Unless you are literally only bringing a suitcase of clothes, this option is not recommended, at all (although I've seen it attempted on more than one occasion).
More realistically, you can ask friends and family to help you. The more people and cars you can get on-site the better and, providing nobody gets lost, can make the process of moving quick, relatively stress-free and a sort of shared pain that helps people bond.
The better option? Hiring a professional. Even if you do have friends and family nearby that can help, entrusting the contents of your life to a dedicated removals firm is far less likely to cause arguments, and comes with added benefits like temporary storage, insurance and experience in handling bulky furniture and flights of stairs. Win, win, win.
Prepare your packing
Drawing out the process of packing might seem like torture, but a little preparation will go a really, really long way.
Firstly, clearly label all of your boxes with what's going to be inside them and, more importantly, which room they need to be taken to in the new house. Whether you're doing the move yourself, with friends and family or with the assistance of professional movers, this simple step will make the whole process much easier. An extra tip – if you can write on the tape, rather than the actual box it'll make it easier for the box to be reused at a later date. For more useful packing tips see here.
Next, think carefully about how you're going to transport heavy things like ornaments and books. You might immediately go to put all of your books in one box, but it's likely to be quite heavy – bad news if the box splits or gets stacked on top of something more fragile.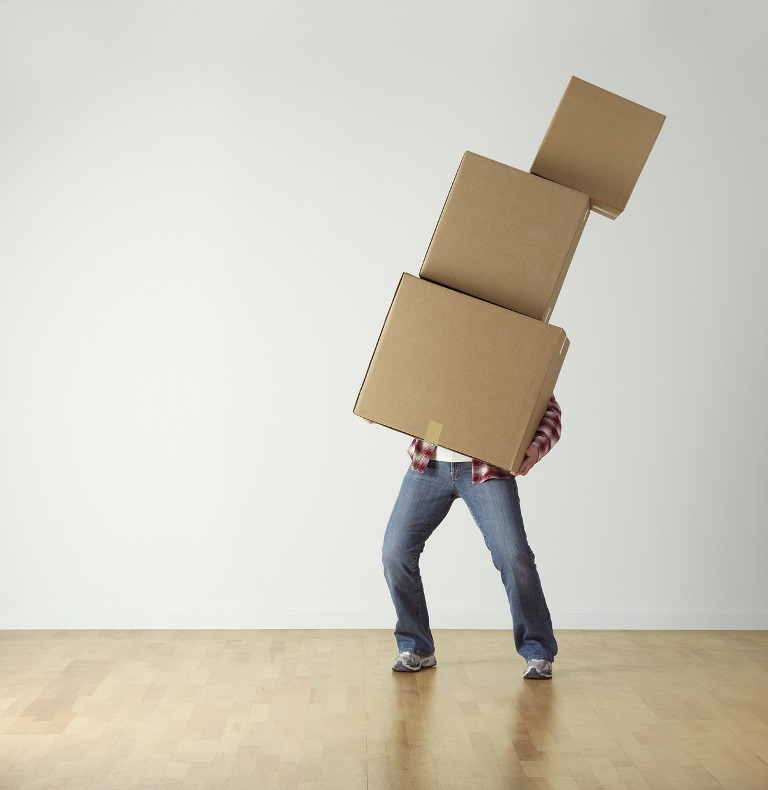 Make sure you set one or two boxes aside for the items you're still using at the last minute – these are usually the items that you'll also want as soon as you move in! This includes things like:
Basic toiletries
Towels
Loo roll
Clean clothes
Hairdryer
Plates and cutlery
The kettle
Think of this as your "hand luggage" and make sure it doesn't get buried amongst everything else – you'll probably want a cuppa as soon as you're done unloading!
Clothing and linens
Vacuum bags are your friend. Fold your fabrics, stack them into a giant plastic wallet and then use your hoover over the valve to suck all the air out – compressing the bag into a manageable parcel. Great for clothes and towels, even better on cushions, pillows and duvets.
Use socks and underwear to pad fragile homewares like mugs, or to stuff into gaps down the sides of boxes.
If you have any rugs, drop them off for a professional clean before the move. Not only will they be clean and fresh for your new place, they'll be returned all wrapped up – so convenient.
Some people swear by the 'rolling' method of transporting clothes, which saves space. While this does have some merits, if you're not too constrained space-wise, it's actually a lot easier to just leave your clothes on their hangars and drape them into a bin bag to protect them.
Furniture
When dismantling anything flat-packed, put all the associated components in a designated sandwich bag. Label the sandwich bag and use a strong tape to attach it to the underside of the item.
With chests of drawers, you have two options. Option one is to take the drawers out, pack them with clothes and carry them separately (as if they were boxes). Option two, empty the drawers (so they're not too heavy to lift) and use twine to keep them from sliding open in transit.
When packaging electronics like computers and TVs, take care with your wires and remote controls. There are a number of ways to coil a cable and controls are best put in the same box as the device they belong to – even taped to the back or underside, if possible.

Source: Nice Man Big Van
Once you arrive
What about when everything's inside? Looking around at a house full of boxes might be a bit overwhelming, but you just need to decide where to start. Work out which rooms are a priority and what boxes can be left for a week or so without affecting your daily life. Key furniture (like your bed) should be at the top of your list, along with basic kitchenware and some clean clothes. It can be very satisfying to get the bulk of your unpacking done in a day, but don't be too hard on yourself (or your helpers!) Allow a couple of hours to tackle the basics, then treat yourself to a takeaway and put your feet up.