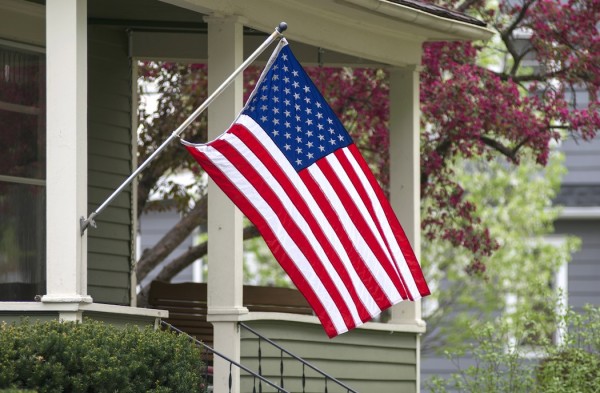 Whether or not you've ever visited the United States, one thing's for sure, many people are interested in moving to this part of North America and settling down long-term. Living the American dream goes a little beyond just setting your sights on a location and then the pieces seamlessly come together. There is a great deal of prep and planning involved. In addition to setting up your favorite DIRECTV local channels, here are just a few basic tips on what it takes to move to the U.S. and what to prepare for before you get here.
Legal Logistics
Moving internationally takes a great deal of preparation. It starts with creating the legal means to do so. Start off by setting up an appointment with an attorney who specialized in immigration laws. From there, he will be able to start the process of legalizing your citizenship, if you haven't already done so. Having all of the required paperwork approved and in place before you come to the states is vital. This will ensure that your flight goes smoothly and you'll be able to be reunited with your personal belongings that will be shipped overseas. If you're unsure about where you want to move or you have other legal issues to iron out, you may want to consider renting a condo or apartment until you can get everything set up.
Credit Scores
Prior to coming to the states, it's important to check your credit score and overall history. This will play a prominent role in getting any type of financing. Some of the things your credit report and score will reveal include:
*Your past employment history.
*Amount of open credit accounts.
*Any delinquent accounts or late payments.
*The length of time existing and past accounts have been open.
*Any bankruptcies or negative marks on your credit.
All of these things are combined into one report and used to develop your credit score. When applying for a home mortgage, you'll have to have good to excellent credit in order to qualify. Several things will go into consideration to determine how much of a loan you'll qualify for. The main points are your existing and future income and your past credit history. It's also important to show proof of how much of a down payment you'll have to work with as well. Talk with a mortgage lender to start the pre-approval process prior to coming to the states.
Working With A Good Realtor
Once you get pre-approved for a home mortgage, you'll be able to start looking at homes in your price range. Now is the time to find a good realtor who is familiar with your existing situation. She will be able to forward some homes to you that you may be interested in looking at once you arrive. This allows you to narrow down what type of homes are available in your destination and how much your monthly mortgage payment will be.
Utilities And Establishing The Necessities
As if acquiring a home mortgage from another country isn't challenging enough, there are other things you need to consider as well. This starts with getting the utilities and other necessities turned on and hooked up in your new home. The best place to start is through your realtor. She will be able to tell you the names of the utility companies that service the address you'll be moving to. Once you have a tentative closing date and move-in date, you can plan around to have certain utilities turned on, such as:
*Gas and electric.
*Cable or dish connection.
*Trash and recycling services.
*Landline telephone and internet.
*Water and sewer hookup service.
*Home security, smart hub and alarm system hookup.
While many of these services may already be turned on, you'll have to call the main customer service lines to establish service under your name. Some will require a credit check and a security deposit to initially turn services on.
There are many things to consider with any move. Moving from a new country can be especially complicated. It all begins with having the legal legwork done in advance. This will ensure that you'll be able to get the right citizenship and social security number needed for a successful life in the U.S. Having everything set up in advance will help make the entire process much easier.