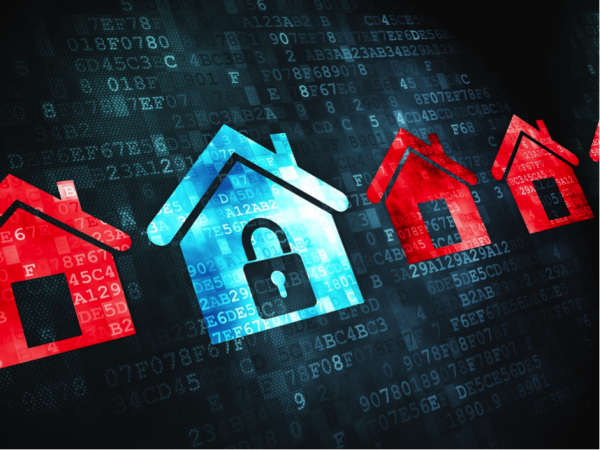 Feeling secure in your home is essential. With potential intruders coming up with more and more new ways to enter homes, upping your home security is a very worthwhile investment. But, the chances of someone trying to enter your home is very slim so spending thousands on home security is a little extreme. Here are the top 3 most cost effective ways to improve your home security:
Lighting
Despite sounding quite obvious, poor lighting is great for intruders. A brightly lit exterior can be hugely preventative to opportunist intruders. Standing outside your home at night is a great way to spot areas which could do with some extra lighting, it's particularly important to concentrate on doorways and potential entrances to the house such as the driveway and garden. Lights on a motion sensor are really effective as if a potential intruder approaches they will be perturbed by the light coming on in the night. Having a well-lit porch, driveway and back garden is advised as a minimum.
Interior lighting should also be improved. Lights on a timer inside the home are great for periods where you're away for a long time such as on weekend breaks or holidays. If a house is left completely in darkness for a substantial period of time then it can very easily becomes the target of a planned burglary.
Alarms
Although not one of the cheapest methods to secure your home, getting a home alarm system installed at your property is one of the best way to prevent burglaries and is cost effective for the duration of your time at the property. The sight of an alarm system from the outside of a house alone prevents potential intruders and definitely will put off opportunist burglars. You can get an effective alarm system installed for a decent price from ADT and it will give you peace of mind when you go on holiday or away for the weekend that any disturbance at your property will be discovered. The installation of an alarm system also contributes to reductions in your home insurance premiums.
Fencing
Securing your home and garden with fencing is a great way to improve your security. Strong fencing like the ones from Paramount Steel Fence is a cost effective security solution. Steel fencing is strong, sturdy and when placed around the perimeter of your home and garden, makes it very difficult for intruders to get onto your premises. If the fencing looks tough or difficult to climb intruders are more likely to choose a more accessible property. Fencing is also great for if you have pets or small children as it makes it more difficult for them to get out.
All 3 of these methods are most effective when used together. They each help to ensure your home security is increased and are cost effective as they're both long lasting and preventative. The precautions will also help to add value to your home if you ever wish to move properties as well as helping to reduce your home insurance cost.