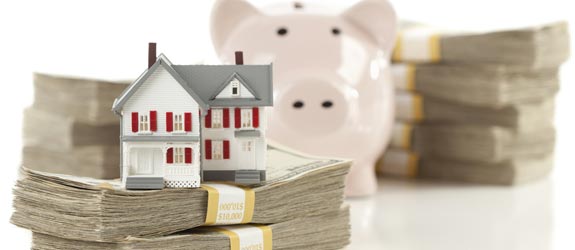 You skimped and saved for years, just so you could buy the home of your dreams. Now that you are in your new home, you're trying to save money in every way possible, so you can make the house payments and still live nicely at the same time. Luckily, there are quite a few ways that you can save after moving into your new home so you still have money left over after paying the house payment to do a few of the things you want.
Go Solar
There is nothing better than going solar for your new home. Not only will it help to save on those massive energy bills, you will be doing your part to protect the environment and reduce your carbon footprint on the earth at the same time. The Enver Solar Installation Company in Fresno, CA knows how important it is to work to protect the environment and they are here to help you make the transition to solar energy with ease.
Choose Energy Efficient Appliances
One of the first things you will want to do when moving into your new home is find appliances that are energy-efficient. If you are moving into a home where the appliances are already provided, check to see how old the appliances are. If they are older models, chances are they aren't energy-efficient and can end up costing you in the long run.
Know Where Your Mortgage Fits
Nine times out of ten, your mortgage is the biggest debt you have. It's always a good idea to make extra mortgage payments whenever you can. Times when you have extra money, get that bonus or promotion and work, or even when your tax refund comes in. However, there are a few debts that you should pay off first before you start concentrating on extra mortgage payments. Those debts are listed below.
Payday loans
Credit cards
Personal loans with high-interest rates
It's best to get rid of your toxic bills before you start concentrating on extra mortgage payments. In this way, you will save a lot more money in the long run and be free of those bills at the same time.
Don't Forget Your Emergency Fund and Savings
While it may be tempting to forgo putting money into your emergency fund and savings to eliminate some debt, it's not a good idea. The best way to save money and ensure that you are prepared for the future is by having an emergency fund to fall back on. Stash a little away each week, so that if something happens you don't have to worry until you are back on your feet again.
Moving into a new home is super exciting, but once you get settled, it's time to get back to reality. From going solar to help on energy bills to make sure to keep building up that emergency fund, these are the top ways that you can save money after moving into a new house and still have money left over to do the things you want in the end.