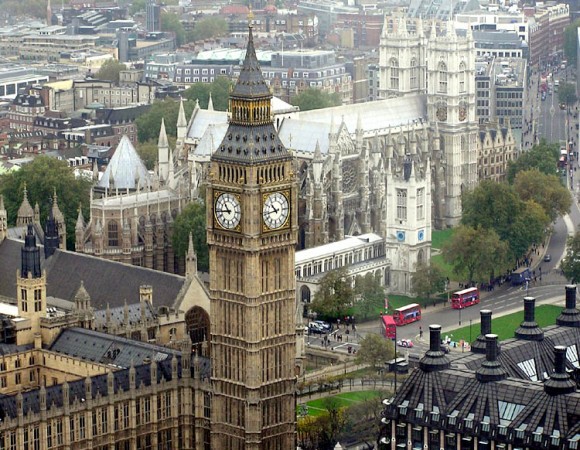 Westminster is the biggest tourist attraction in London. Thousands flood through Westminster station every day taking identical photos of Big Ben, Westminster Abbey and the London Eye. But what they perhaps don't realise is that Westminster features many other fascinating sites, and facts, – all mere minutes away.
Dean's Yard
image source: www.e-architect.co.uk
It's forgiveable to miss Dean's Yard when its neighbour is Westminster Abbey. But take a good look at its impressive collegiate architecture, which is the entrance to a large quad (below). 
image source: www.geograph.org.uk
It was once the largest precinct of the former Westminster monasteries and now comprises various parts of Westminster School. This space between the buildings is referred to by the pupils and members as 'The Green'. Legend has it that this patch of grass is where the game of football was founded.
Queen Elizabeth II Centre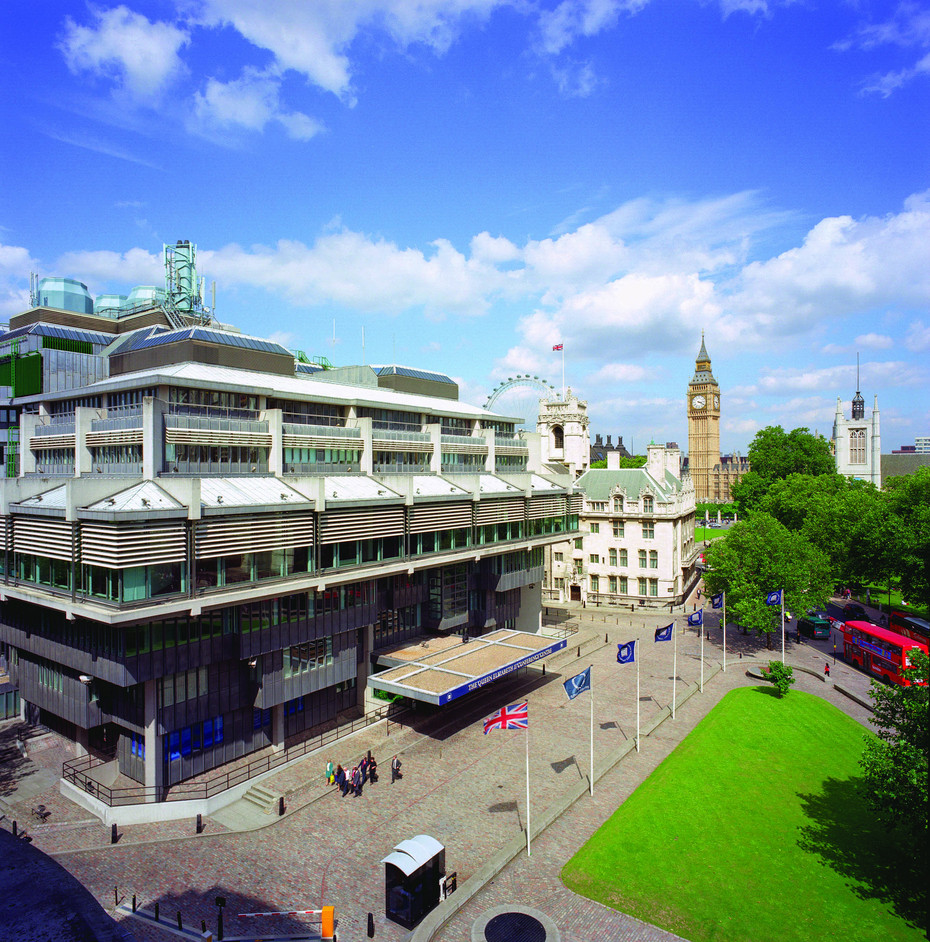 image source: www.Itstatic.com
Opposite Dean's Yard is a newer building, but one equally steeped in history.The QE II Centre was commissioned by Margaret Thatcher and it was officially opened by Queen Elizabeth II in 1986 (hence the name). Its Brutalist design includes twenty-nine meeting, event and exhibition spaces across seven floors, as well as at least three underground levels.
There are many other venues in the area now holding meetings and events. See One Great George Street, Methodist Central Hall and Church House.
Westminster Underground Tunnels
Westminster has a labyrinth of underground tunnels beneath it. The tunnels apparently begin underneath 10 Downing Street; running from the Houses of Parliament, Parliament Square, the QE II Centre, down under Birdcage Walk, up to Buckingham Palace and then out of London into Kent. The reason for digging the tunnels was to discreetly evacuate the Prime Minister or the Queen (or other important people) if their lives were endangered. Unfortunately, as these tunnels are private – and secret – there are no photographs.
If you are interested in other subterranean places in London, see also The London Dungeons and the Old Vic tunnels.
10 Downing Street

                                 image source: www.wikimedia.org.uk
It is surprising how few people know where the official office and home of the Prime Minister is located. Perhaps that is the point, considering the PM and his family probably don't exactly want snapping tourists and paparazzi at their doorsteps – or worse (the Chancellor of the Exchequer popping over unannounced with a few beers). 10 Downing Street is tucked away in a cul-de-sac just off Whitehall behind large steel gates.
image source: www.wikipedia.co.uk
Not all Prime Ministers lived at number 10, and former PM Tony Blair actually lived in number 11 because he thought his larger family needed more room.
JJ Fox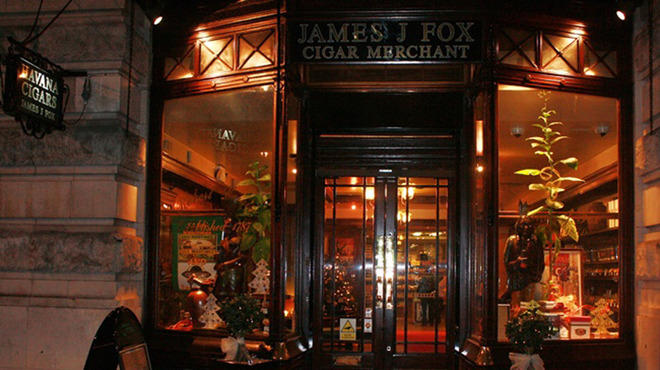 image source: www.timeout.co.uk
JJ Fox is located near St James Street station and resembles a small, dimly lit shop with the friendly, old-fashioned staff resembling characters from a John le Carre novel. It includes a museum downstairs with a collection of cigars – including those smoked by Winston Churchill, who also frequented the venue. It is one of the only places in London in which you can still smoke indoors. It's a blast from the past and not somewhere you would expect to find in the area.
If you are interested in Winston Churchill see also The Churchill War Rooms.
Gareth Brown
Find Properties for Sale in London and the Surrounding Area: