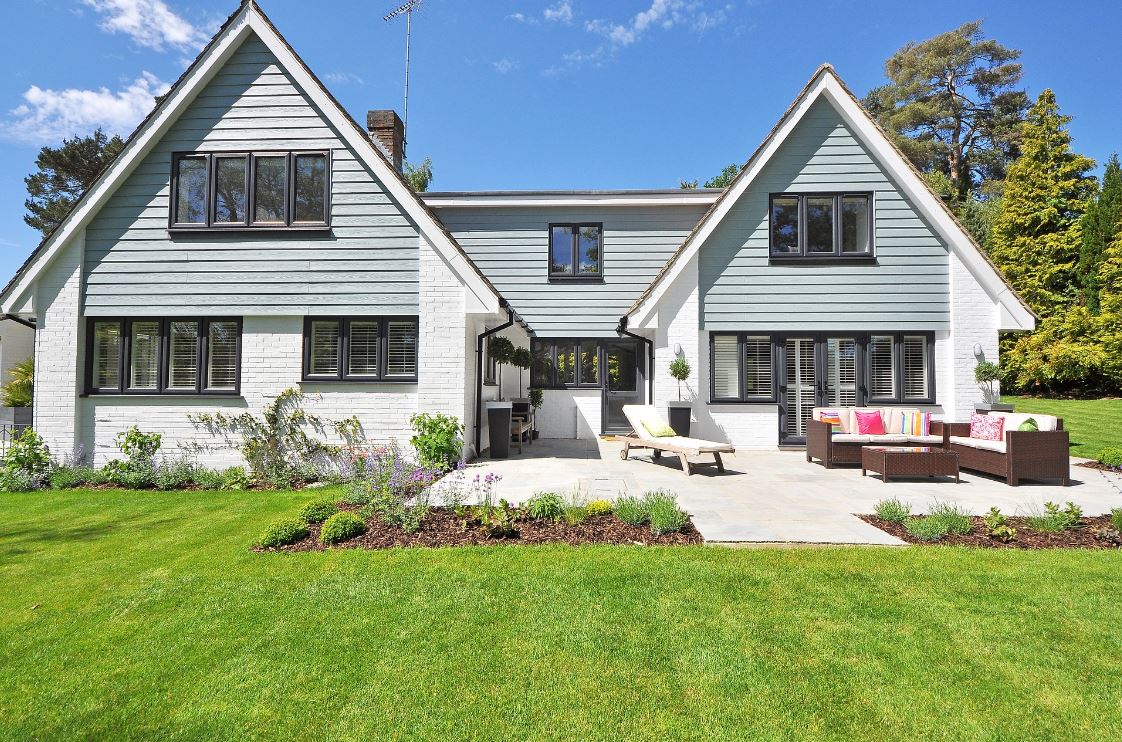 As a homeowner, you want to invest in a home project that guarantees great returns both in the short run and long run. But how do you ensure this, especially when it comes to the planning of key home upgrades like having your windows replaced? Consider investing in replacement windows. They not only improve your home's energy efficiency but are also easy to maintain and lower your home maintenance costs in the long run.
Here are the 6 reasons why you should consider investing in replacement windows:
It's a sure way to reap returns on your investment
Whether you're replacing your old windows for an enhanced charm of your home or for resale purposes, replacement windows guarantee over 90% return on investment—which is obviously a great piece of news to those intending to sell their homes in the next few years.
As a matter of fact, most of the replacement windows are made of vinyl. This makes them easy to maintain (which also reduces maintenance costs).
Add some style!
You may not like the current state and design of your windows, and so opting for replacement windows is one great way to ensure you get the best in terms of style and functionality.
You can choose from the various designs and styles available for more convenience. Below are just some of the different types of replacement windows you can choose from:
Sliding Windows—

You can choose to have only one panel sliding open (single slider) or both panels sliding open (double slider). Just as the name suggests, they slide to open, and the space between the two panels is meant to enhance insulation.

Bay Windows—

Are ideal for spacious rooms (such as bedrooms and living rooms) as they offer a perfect view of the outdoor features. They're multi-chambered with regard to the frame design and of course, the sash—and hence providing the much-needed insulation to guard against energy loss.

Double-hung Windows—

Usually open in the upper and lower parts of the unit, and are perfect for small rooms. However, the single-hung windows only open on the lower part while the upper part remains fixed.
Enhanced safety
As opposed to the older window models, replacement windows are designed with more advanced features to help curb insecurity cases. Some of the safety measures to look out for when buying replacement windows include:
A laminated glass—They have the ability to hold together even when shuttered and hence preventing any unauthorized entry. You can as well bank on them for noise minimization.

Supplementary locking devices—This is also ideal for locking out any unwanted guests from gaining access into your house. For instance, consider having an additional locking pin on your double-hung windows to lock up the two opening parts thus making it difficult for intruders to lift the sash.
Enhanced environmental comfort
There is no doubt that energy efficient home windows will enhance your curb appeal and make your home stand out in your neighborhood. In fact, it will even enhance the visual appeal of your home from the inside—which is a strong point with regard to home selling.
These windows also provide you with a peaceful home (which brings along comfort), courtesy of their sound-poof nature. As you well know, your home is sometimes the only place you can find peace and harmony.
Protects against UV
Excessive ultra-violet can easily destroy your sofas as well as your home's interior features like wall paintings and furniture. However, investing in replacement windows is a sure way to keep all your interior elements safe considering that these windows are made of Low-E double insulating panes to protect against the ultra-violet ray effects.
A Long-lasting solution
Installing new and energy efficient replacement windows is an effective way to bring an end to your recurring and ever-surging home maintenance costs.
Generally, the cost of purchasing replacement windows and having them installed is more affordable compared to attempting to continually repair your old windows. You'll both enhance the appeal of your home and reduce your carbon footprint.
The Takeaway
Invest in your replacement windows today and you'll start reaping the benefits including low energy bills, comfort, and added curb appeal.
Author Bio: Dan Hatcher is the owner of Zen Windows of Austin. Dan is a home services veteran who prides himself on delivering quality and value to Austin's homeowners. When he's not installing windows, Dan loves to write blog posts to help educate all homeowners on how to amp up their home value.