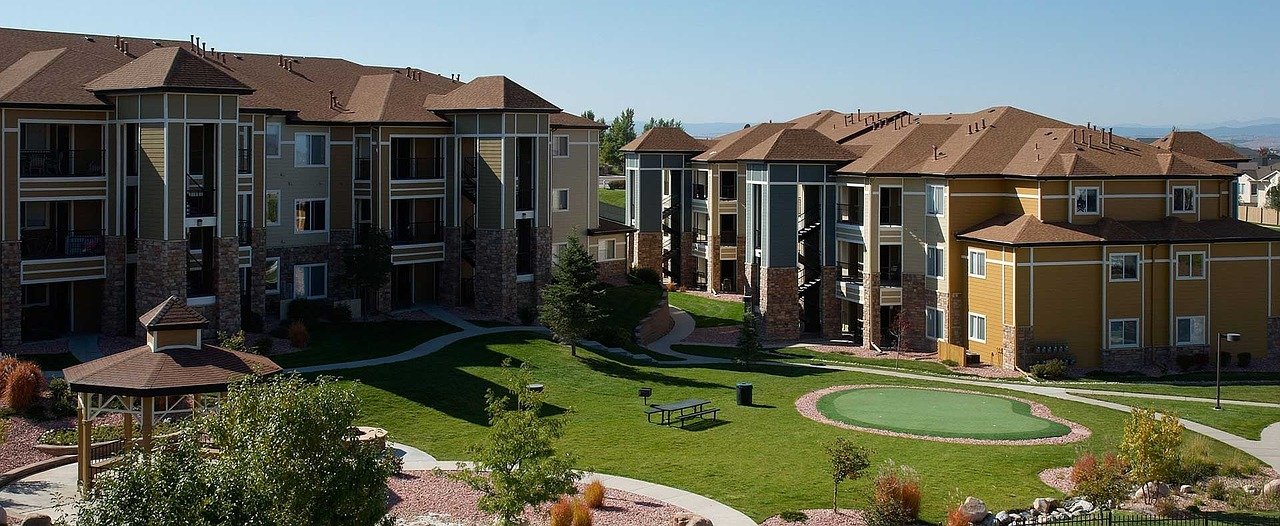 Investing in multifamily real estate is one of the best ways to make a great income, and it helps your investment portfolio quite a bit. Multifamily homes are one of the best ways to ensure your investment generates income, and they are usually less risky than investing in single-family homes. If you are thinking about taking your property investments across the pond, then have a look at some of these fantastic cities in America and a few places in the UK that have great home prices. 
A town must have a few different factors to have good conditions for multifamily real estate. A low cost of living is very important, along with a low real estate cost. You also need to ensure the town has plenty of multifamily buildings available, so you have a large selection. These are just a few great cities in the US and Uk that have all of these features. 
America: Jackson, Mississippi 
Jackson, Mississippi, is a beautiful city that is getting better and better. It has had excellent economic growth in the last few years and is home to the fantastic Jackson State University. The university has brought in students from all over, which has greatly helped the rental market. The city has about half of the residents who rent their homes, and the incredible prices make it an ideal spot to get into multifamily investment.
UK: Essex County
One of the best places to find great prices on apartment buildings is in the county of Essex, which has plenty of buildings available. This area is known for being a prime area for short-term rentals for vacationers, but there are also plenty of people who are looking to rent. About a quarter of the population still rents their homes, so plenty of people are looking for great flats at great prices. 
America: Charleston, West Virginia
Nestled in the beautiful mountains of West Virginia is the gorgeous city of Charleston. This is the state's capital, and the town has about 48,000 residents. The home prices are significantly lower than in many other places in the country, and the cost of living is excellent, too (about 22% lower than the rest of the country). About 40% of the residents rent their homes, so investment property owners would likely rent out multifamily homes very quickly. 
America: Little Rock, Arkansas
Another excellent choice for multifamily homes in the great city of Little Rock, Arkansas, with its fantastic home prices. They have a great cost of living rating of 18% lower than the rest of the country, and their tourism industry has flourished in the last few years. About 45% of the residents are renters, and the city has far more buildings available, so you can have a great selection to choose from for your investment properties. 
America: Phoenix, Arizona
Phoenix has a rock-solid real estate market that gets better and better every year, and the city is full of great companies bringing in so many new residents to the town. With 44% of Phoenix residents renting and a cost of living just barely over the national average, Phoenix is a fantastic spot to look for a multifamily building to purchase. 
UK: Manchester
Manchester has seen steady population growth in the last few years, and they have done a great job of maintaining its economy through the pandemic. The average yield on an investment property is around 8% which is excellent for a metro area. Experts are predicting a growth of about 16% in the next few years, so right now is one of the best times to start looking at multifamily properties in this delightful town. 
America: Des Moines, Iowa
With low rental prices and a fantastic location, Des Moines is an ideal spot to check out for rental property investment. The town has around 40% renters, so you have plenty of opportunities to find people looking to rent an apartment. Many major corporations (Principal Financial Group and Blue Shield, for example) are housed in the city. Many more have started to open up, so plenty of new residents are looking for places to live. 
Many fantastic places in the UK and America with excellent features make them great places to invest in multifamily property. Rentals have started to climb everywhere in the last few years with the rising cost of houses and will likely continue to remain popular.  Do your research into some of these cities to see the excellent buildings they have for sale, and you can easily find one that suits your investment needs. 
Ref: THSI-2973 | ZD.26217