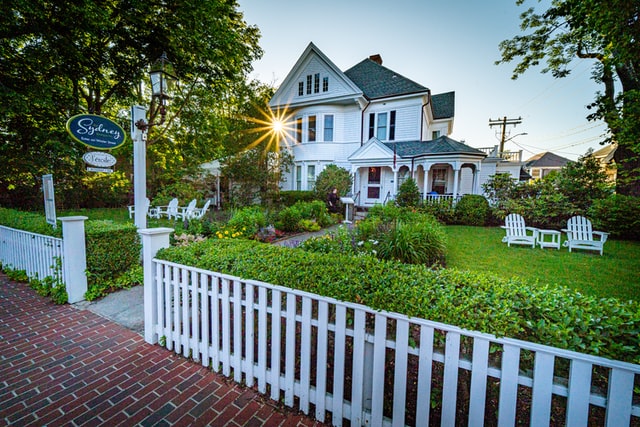 Nowadays, many people are buying homes. Your house is one of the best investments you can make. They want to make them theirs and give them their own personal touch. One of the ways that you can do this is by sprucing up your front yard. The front yard is the first thing anyone sees when they approach your home. 
It's essential to ensure that it looks nice and conveys an inviting message to those who pass by. Whether it's a new home or an older one, there are many easy changes that you can make to improve it without spending too much money. Here are three simple things you can do to change up your front yard today in five minutes or less.
Add Some Lighting to Your Front Yard
Adding some lighting to your front yard is a great way to improve it. This is easy to do and doesn't take up much time at all. Whether you want low-hanging lights or outdoor wall lights, there are many that you can choose from. There are many different styles of lighting that you can choose from, such as those that look like black lanterns or chandeliers. It's important not to go overboard, though, since less is more in this case. One of the easiest ways to light up your home's exterior without putting too much work into it would be using solar-powered LED lights. These require next to no work on your part and will last for years.
Place Some Flowers In Your Front Yard
Flowers are a great way to spruce up the front yard of your house. You can place them in pots or scatter them around. Place them in areas where they will get plenty of sunlight and space to grow, such as by the path that leads up to your front door. If you need help from experts, you could search for New South Wales landscaping services or make a search depending on where you live and get them to do the landscaping for you if you aren't so experienced. You can also get your kids or spouse to help with this since they will enjoy doing it.
This is an inexpensive way to improve your home's exterior without breaking the bank. There are different types of flowers you can choose from. Some popular varieties include roses, tulips, daisies, and more. You can even try doing a combination of different flowers for added flair.
Add A Water Feature To Your Front Yard
Another way you can quickly improve your home's exterior is by adding water features like fountains or ponds. These add both style and elegance to your front yard. It's crucial to ensure that the water feature is safe for visitors. This means ensuring that it doesn't have any electrical components or sharp objects if children are inclined to play there.
You can even install a water feature in your backyard as well. While they require a bit more time and work to maintain, it's an investment that will pay off in the long run. There are many different types of fountains that you can choose from today. These include low-lying wall fountains or containers that have cascading waterfalls. Some popular choices include Tuscan-style fountains, which have beautiful stone carvings, while others prefer garden ponds surrounded by rocks.
Install A New Fence
If your home has an existing fence that does not suit your needs, you can always replace it with a new one. This is a more expensive option but is well worth the investment in the long run. You have many different fences to choose from, such as wood, vinyl, or even metal. Choosing a fence that will complement your home and its exterior is essential.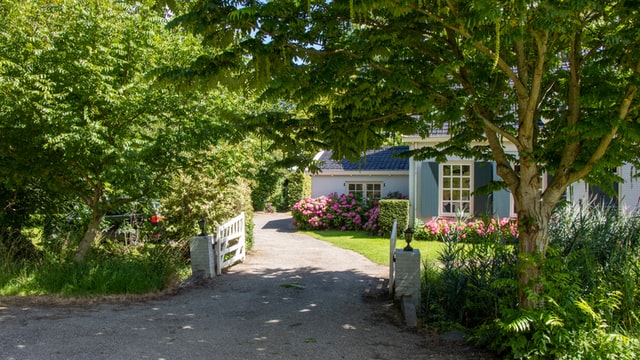 When choosing a fence, make sure to consider the climate in your area. If you live in an area with severe weather conditions, choosing a fence that can withstand those conditions is crucial. Fences come in many different shapes and sizes, so make sure to do your research before purchasing.
Add a Walkway Or Path
Another easy way to improve the exterior of your home is by adding a walkway or path. This will provide visitors with easier access to your front door and make it more presentable overall. It's essential to consult with an expert before creating this path, especially if you plan on digging up part of the yard. You'll need to know where underground utilities are so that you don't accidentally damage them when digging up the ground for your new path.
You can choose from different materials, including bricks, wood, gravel, stones, or even mulch. A professional landscaper can help you determine the best suited for your property and needs. If money is no object, consider using natural stone for this purpose since it can last for many years with little maintenance.
These are just a few easy ways to improve the exterior of your home. With a bit of effort and creativity, you can make your home look its best.
Author: Allen Brown