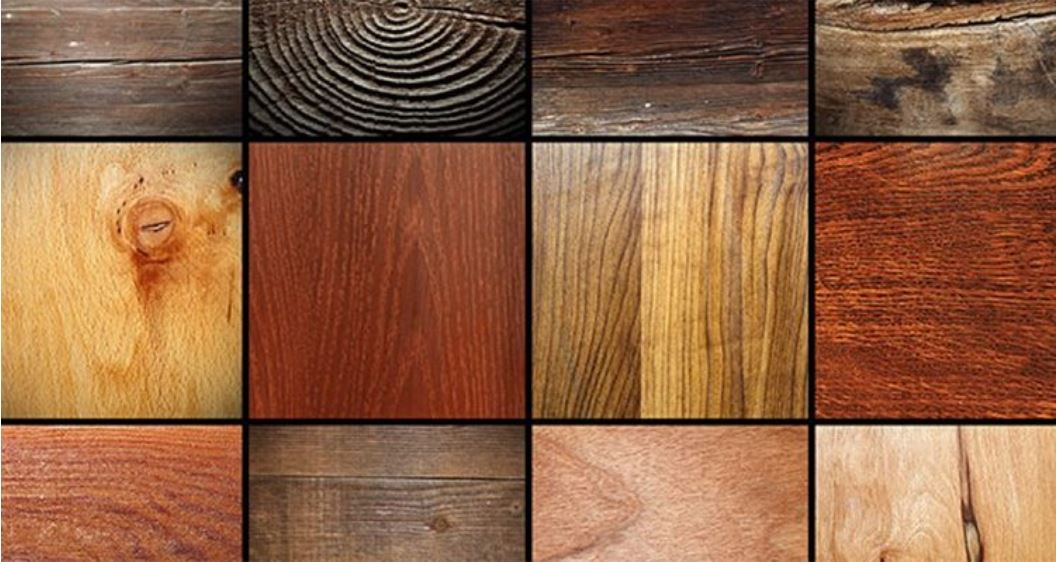 The secret ingredient to the perfect aesthetic kitchen is cabinetry!
Selecting suitable wood for your cabinetry is one of the most complex decisions. It sets the mood of your kitchen, and one wrong decision can lead to a lot of trouble. While studying kitchen style, we learned that finding suitable wood for cabinets is what people mostly struggle with. 
Here are some types of woods you can use to enhance the look of your kitchen:
1. Oak Wood
Best known for its low price, lightweight, easy-to-clean surface, and easy availability. It can be divided into Red Oak and White. Both are equally durable, but white oak is often more potent than its red counterpart.
Red oak should be your go-to if you're going for a more traditional kitchen! The pronounced grain patterns and dark colours give your kitchen the rustic vibe you want.
White oaks look more contemporary and sophisticated. The golden hues and subtle grain often make it a choice for urbanized kitchens or any kitchen featuring tall cabinets where this wood can truly be appreciated.
2. Rift Oak
More expensive than the standard oak wood but worth the price! The linear grains complement any kitchen, whether it is a modern or traditional kitchen. You may use it vertically or horizontally, creating more style, while creamy to tan colours offer ample customization. It is significantly denser and more complex, making it more durable.
3. Walnut
A very premium type of wood that may not be readily available. Even if you find it, it is a great probability that it will burden your wallet. It has a beautiful and smooth texture that goes with every kitchen and various colours, but the price is too heavy on the pocket! Walnut is strong, rugged, and durable but better suited for making intricate furniture.
4. Cherry Wood
The go-to wood for cabinets! A high-end wood that is more expensive than Maple and Clear Alder, but the price is entirely justified as it is highly durable even though it is not hardwood. It provides a timeless look to your kitchen, and the naturally dark colours add more luxury to each cabinet. The material is outstanding in absorbing stains, but it does age with time and develops a darker colour.
5. Hickory Wood
A rare choice but more affordable than Cherry wood. It has a distinct two-tone appearance, mostly creamy and darker reddish wood. It is not good at absorbing stains, but this is the best choice if you're going for the '90s vibe! The knots and natural colour must only be sealed, and no damage will be done. It will last you a long time and maintain a homely look. It is approximately 41% harder than the traditional Red Oak, so don't worry about repairs any time soon.
6. Alder Wood
If you want to save money on kitchen cabinets, Alder wood is a very good option. A relatively softer type of wood and very similar in appearance to Cherry; however, unlike Cherry, as it ages, its colour lightens with exposure to sunlight and usage. Its ease of distress and low price point attracts many who like antiqued finishes. Knotty Alder is also preferred to provide an antique finish; however, it is one of the softest woods in the hardwood categories, regardless of whether it is known for being durable and long-lasting.
7. Pine Wood
In contemporary kitchens, this affordable and nature-friendly softwood is a fantastic option. The stains and knots of pinewood keep shining through layers of polish but be a little careful around it as it is prone to wear and tear. It may still not swell and shrink despite being soft, so don't be worried about longevity. Its durability is still less as compared to other high-end options.
8. Maple Wood
Our effort is Maple wood. Best known for its strength, durability, and longevity Maple Wood is hands-down the best option for kitchen cabinets! Their delicate texture and smooth graining increase their popularity in the market. A wide colour range also allows you to pick and customize it further with polish if you want to! It allows you to set the tone of your kitchen with its variant designs, and it has become a staple in every modern kitchen because of its durability.
In the end, it depends on the vibe you're going for. So check out everything regarding a type of wood before choosing it for your kitchen.
Ref: 1901 | 3334.25583