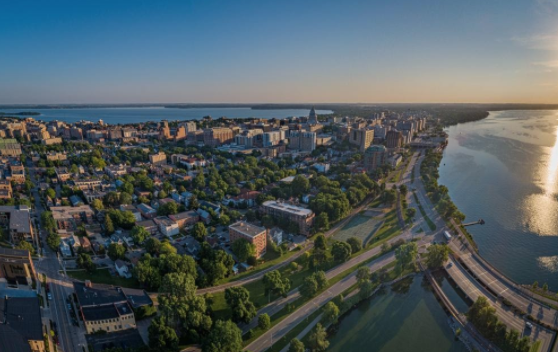 More than half of all baby boomers owned their first home by the time they turned 30. In 2021, the first members of the millennial generation are passing 40, and only about 32 per cent of millennials have had the opportunity and means to own real estate.
Fortunately, that statistic is changing. As millennials move upwards in their careers — and as boomers finally transition out of their single-family fortresses and into retirement communities — more of the millennial generation are beginning to look for places they can finally settle down.
But where are the best places for millennials to buy? Often, lists of top locations for would-be millennial homeowners are filled with big cities like Chicago and Nashville, but the truth is that millennials often need to look off the beaten path for real estate they can afford. Here are some of the most underrated cities with the right amenities (and the right home prices!) for millennial buyers.
Ames, Iowa
In the heart of the Midwest, Ames, IA is a centre for agriculture, but the city consistently ranks at the top of lists for best places to live in the U.S. This could be thanks to the town's astonishing 2.1 per cent unemployment rate, or it could be the city's commitment to keeping its citizens healthy. With a median home price of about $260,000, Ames offers an affordable place for millennials to settle down.
Madison, Wisconsin
Madison, WI is sometimes called "the Austin of the Midwest" — which should immediately make it attractive to millennials. What Madison lacks in music it more than makes up for in culinary delights; the city is a foodie haven, with a collection of world-renowned chefs and restaurants that take advantage of the bounty of locally grown produce. As with other towns on this list, both the unemployment rate and cost of living are low in Madison, and millennials can find excellent deals on real estate even close to downtown.  
Charlottesville, Virginia
Just a hop and skip from the nation's capital, Charlottesville, VA is the perfect mix between cosy hamlet and bustling metropolis. Saturated with historical sites and cultural interests, this town is the perfect destination for millennials looking for the suburb feel in an urban environment. Mortgage brokers in Charlottesville, VA can help millennial buyers find affordable housing in young neighbourhoods.
Lincoln, Nebraska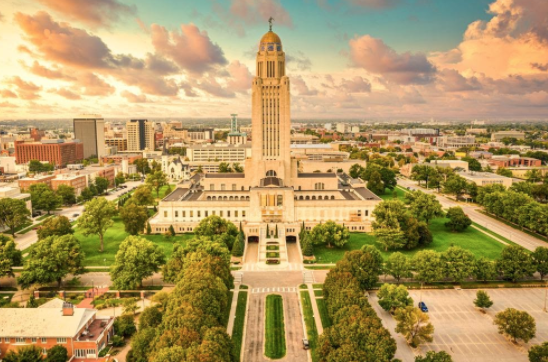 A state capital with plenty of charm, Lincoln, NE is another city that boasts the feel of a smaller town. Though surrounded by plains, the city itself has plenty of excitement to offer young homeowners, including budding music and arts scenes and an extensive park system filled with outdoor adventure opportunities. As the home of the University of Nebraska, this Midwestern city feels young and active, which are important attributes for many millennial homeowners.
Minneapolis, Minnesota
Minneapolis, MN might get cold, but its housing market is heating up thanks to the hordes of millennials interested in living in and around the twin cities. Another Midwestern haven for food, music, art and other cultural essentials, Minneapolis also claims some beautiful outdoor scenery with its Chain of Lakes. Homeowners here should look to buy in spring and summer, which is when most homes go on the market.
Manchester, New Hampshire
Residents of Manchester, NH have nothing but good things to say about their city. One of the safest, cleanest, healthiest, most educated and all-around happiest cities in the U.S., Manchester also boasts an accessible median home price of about $340,000. Plus, millennials living in New Hampshire get the opportunity to vote in one of the earliest presidential primaries, setting the political stage for the rest of the country.
Kansas City, Missouri
Between the Midwest and the South lies Kansas City, MO, which combines the food, funkiness and friendliness of both American regions. Known for its history of jazz and barbecue, the Kansas City of today offers gorgeous, walkable neighbourhoods even downtown. What's more, KC is one of the least expensive big cities in the country, so millennials can get property in the heart of downtown without breaking the bank.
Much of the millennial generation is finally climbing out of financial turmoil and looking for a place to put their newfound wealth. The above U.S. cities offer affordable real estate and exceptional culture, calling millennial buyers home. 
Ref number: THSI-2433