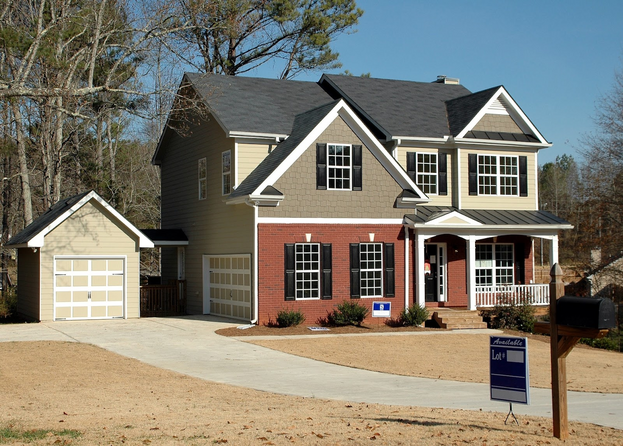 Selling a property is more involved than most homeowners realize. Just as a business owner must develop a product, assess its value, invest in improvements, advertise, evaluate prospects, and close the deal, property owners must do the same. As you might imagine, it's a lengthy process that requires extensive knowledge, creativity, patience, outside assistance, and, most importantly, a substantial investment.
Believe it or not, homeowners can expect to spend approximately 15% of the property's value to make a successful sale. Therefore, understanding the costs of selling a house is essential to achieving your goal. Continue reading to learn more.
Real Estate Agent Commission
Some homeowners assume they don't need a real estate agent to sell their house. With so many platforms available to list and market your property to target audiences, they assume it's an effective way to save money. While the for-sale by owner (FSBO) process works for some, it's not ideal for all circumstances. Sometimes, you end up wasting time and money by trying to sell the property yourself.
A real estate agent has the industry knowledge and access to various resources that can help you sell your home quickly while ensuring you get the best offer. No matter the market's status (buyer vs seller) or property location and condition, a real estate agent can help you navigate the obstacles and receive a reasonable offer.
If hiring a real estate agent seems ideal for you, you'll need to factor in approximately 5-6% of the property's sales price to pay as a commission. While you won't need these funds upfront, it will come out of the proceeds from the sale.
Pre-Inspections
A pre-inspection may not be necessary for homeowners who prefer to sell their property "as is"; however, it can provide more insight into the potential issues that could lower the sales price and buyer offers. The inspection results can ultimately help you determine whether to make improvements, hold off on selling your property, or lower your asking price to appeal to more buyers.
During a pre-inspection, a home inspector will visit your property and assess its structure and systems to identify problems homeowners should address to increase the property's safety, functionality, comfort, and resale value. This process can cost anywhere from $300 to $500.
Repairs And Renovations
The pre-inspection will provide details on what needs to be handled before putting your home on the market. You'll need to create a budget for repairs and renovations to maximize your profit potential. Depending on the age and condition of your home, updating the property will set you back several thousand dollars. You can request quotes from contractors to get a better estimate of your out-of-pocket expenses.
You can reduce the cost of renovations and repairs by completing some of the tasks yourself. Projects like demolition, floor removal, and painting are relatively easy to complete and can save you money.
Closing Costs
Lastly, sellers are required to pay approximately 8 to 10% of the sale in closing costs. This amount includes the realtor's commission, taxes, and associated fees. According to Zillow, the average cost to close on a median home price of $244,000 is between $19,000-$24,000. The good news is that these expenses are typically deducted from the proceeds of the sale.
If your closing costs are too high, you have options to lower the costs. You can check with state and federal agencies for assistance. Some programs offer applicants several thousand dollars towards closing costs and don't require repayment.
Home Buying/Flipping Companies Can Help
It's surprising to learn how much money you'll need to sell your home. If covering these expenses is more than you're willing to invest, partnering with a home-buying or flipping company can help lower your costs and sell your home.
Home buying and flipping companies are always looking for properties to purchase. They offer upfront cash payments for your home's market value. Some agencies provide a "Profit Participation Agreement" that entitles you to fifty percent of any profits above the agreed benchmark price.
The process is quick and easy and saves you money on selling costs like real estate commissions, renovations, listing, and closing costs. Eligible sellers can receive cash in hand in as little as two days or two weeks, depending on your deadline.
If this sounds like a convenient and lucrative option, complete an internet search using key phrases like "sell my house fast in Riverside" (or your property's location), and you'll find various agencies ready to help you accomplish your goal.
No homeowner wants to sell their property at a loss. However, the costs of selling a house can be overwhelming. Although there are various ways to reduce out-of-pocket expenses, consulting a home-buying agency can help relieve your financial burden and eliminate the daunting tasks of selling your home quickly.
Ref: 3116.27102