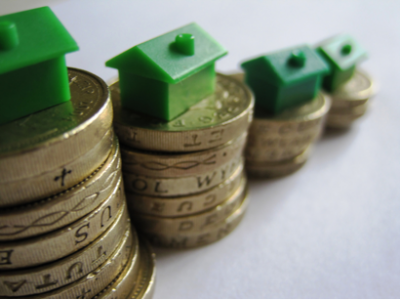 A leading online estate agent has discovered that sellers in England and Wales could be over-pricing their properties. The survey, carried out by eMoov.co.uk, found that over half (56%) of those asked would sell their property at the price recommended by their estate agent, while 36% said they would put their property on the market for an even higher price.
The average selling price for a property in the UK stands at £207,000*, while the average price of listings on Rightmove is currently £281,000. This £74,000 difference clearly shows the huge difference between what sellers are asking for and they are actually receiving for their property.
There are many different factors which come into play when both buying and selling a house and one of the main questions from the eMoov survey was: What do you think is the most important aspect when selling a home?
Out of the 2,000 people which were asked, 29.8% of people said 'getting the highest price possible' was the most significant. It could be argued that the sellers are wanting the highest price possible in order for them to be able to move on themselves or, after years of living and updating a home, they want to see some return on their investment.
A smaller number of people – 24.9% – said it was more important that their buyer was in a stable financial position, which again would impact their chances of moving home if the deal fell through. More surprisingly, 8% said 'getting the quickest sale' possible was the most important factor to them.
When you look at which age group agreed with which statement, it was the 45-54 bracket that placed the most importance on the highest price – 34.5%, this is compared with 22% of 25-34 year olds. Those over 55 placed the most importance on the buyers being in a financially stable position (28.1%) with 25-34 year olds also rating this highly (25.7%).
Again, the differences in what people see as the most essential factor can be split by gender. For "getting the highest price possible", it was males who rated this as the most important (36.5%) compared to 24.9% of females. However, females rated the buyer being in a stable financial situation as the most significant, 28.4% compared to 20% of men.
It's easy to see why people are asking for high prices when they have been assured by an estate agent that it's feasible, but you can't sell a house if it's listed at the wrong price. If buyers really want to sell, they will have to start assessing their properties realistically, taking high asking prices suggested by the estate agent with a pinch of salt.
*Average sold price data is an average taken across HPIs from Nationwide, Halifax, ONS and the Land Registry for Q4 2014.