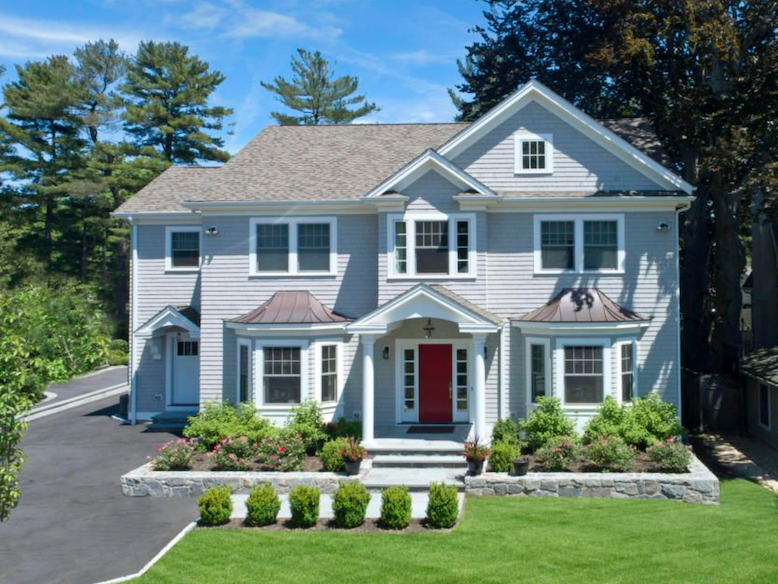 There are many things to consider when you're selling your home – finding the right real estate agent, the process of buying your next home, and of course, how attractive your home, in its current state, is to the market. 
Your home is more likely to sell fast and for more money, if it ticks certain boxes, in terms of the amenities and features. We all know that people want modern homes and that rooms like kitchens and bathrooms matter, but what are those features specifically? We're also aware that what people care about in a home changes from time to time, so what are the most attractive features right now?
In this article, we're going to go over the top house features the people in the home market expect, and why meeting this demand will work out very nicely for you. 
Spa Features
If there's one thing that people all took away from 2020, it's that we want our home to be as equipped as possible for us to live and thrive there. With so much time being spent indoors, our homes now serve a plethora of functions. It's where we work, where we sleep and eat, and it's also where we practice self-care. As a result, a lot of homebuyers are seeking ultra-modern bathrooms that feel more like a spa. 
They want big bathtubs fit for a relaxing soak, curbless showers that flow seamlessly from the main bathroom flooring, and they want edgeless glass shower enclosures. People want to feel like their bathroom is an escape, and if your property delivers on this, it will be reflected in a higher asking price. 
Laundry Room 
People want as many amenities as possible in their homes, and it's not surprising that up to 87% of homebuyers want a house with a dedicated laundry room. Instead of having the washing machine and dryer in the kitchen or bathroom, they want a space where the clothes can be washed, dried, hung up to dry, ironed and folded. 
Installing a laundry room, if you have the space for it, will make your home more attractive to the market. It's an affordable upgrade that will make a huge difference to how quickly the home goes off the market, and how much it goes for. 
Roof 
The last thing a home buyer wants is to find themselves saddled with a huge home upgrade before the signature on their mortgage paperwork dries. That's why some of the most in-demand features are not the most glamorous or the most noticeable, like the roof. Installing a new roof is a huge and costly undertaking, and you can best believe that a homebuyer would consider not buying your home if they realize that it has a very old roof. Roofs can last anything from 15 – 25 years, and if you've lived in your home for a while, you might actually not consider how old your roof is. Having an upgraded roof will make your home more attractive to buyers, and this can therefore increase your asking price. 
The challenge with a roof is that most homeowners don't even know where to begin. While many contractors promise to do a good job, how can you know? According to a roofing contractor, "the end customer struggles to truly trust and understand the process of getting a new roof done, and often ends up grossly overpaying, or having their roof completely re-done unnecessarily, or struggling with the insurance process."
Finding a roofing resource you can trust is an important step in getting things done correctly, and Roof Bids connects homeowners with trusted professionals who make the entire installation process smooth and less stressful. To find out how they can help you make an investment in your home's value, visit roofbids4u.com. 
Home Office
In the wake of 2020 and the move of many companies to permanent work-from-home status, working at the kitchen table is no longer suitable for most people. They are now seeking dedicated home office spaces so that they can create a healthier balance between work and life. If you're considering selling your home, it's definitely worth considering adding an in-home workspace. If you have an extra bedroom, consider staging it with a desk, chair, shelves and all the other fittings of a modern, functional office. You can take this further and install built-in office furniture, so people know that their work-from-home needs are taken care of as soon as they arrive in their new house. 
Ref number: THSI-2409