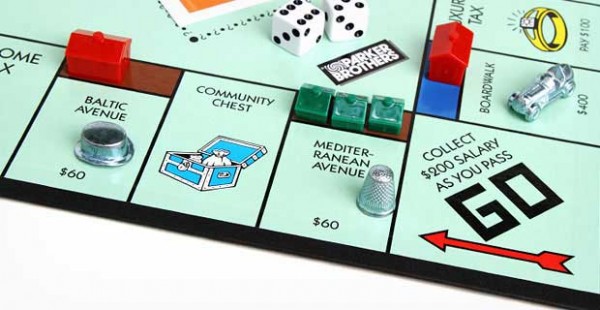 Throughout the age, property has remained one of the most popular investment vehicles across the globe. Despite its steep fluctuations and considerable volatility, this market is known to deliver a substantial ROI to investors while there are also many different types of return available.
This investment vehicle has also benefited from significant diversification in recent times, particularly in relation to the international marketplace. As a result, individuals now have a huge range of choice when looking to invest in property, so it is important that you consider each option carefully prior to making a commitment.
Buy-to-let, Holiday homes and Motorhomes:
3 Investment options considered
To help with this, it is important to consider three of the most popular and viable property investment vehicles in the current climate. These include: –
Buy-to-let Investment in the UK
Over the course of the last 18 months, the buy-to-let market emerged as the preferred vehicle for property investors. The main reason for this was the rising level of demand for private rental properties, as demand continued to outstrip supply and drive exponential price growth in the resale market. Additionally, buy-to-let investors had the opportunity to restructure larger homes into single bedroom flats or studio apartments, helping them to optimise their returns in prime regions such as London.
The level of interest in this market is beginning to decline, however, thanks to a myriad of factors including cooling price growth in the resale market. This financial year has also seen stamp duty increase on buy-to-let purchases, while many of the tax benefits associated with the market will be eradicated in April 2017.
So while there are still healthy returns to be had in affluent regions where resale prices remain high, inexperienced investors will need to conduct thorough market research and consider alternatives before making a final decision.
Investing in an overseas Holiday home
 The slight decline in the viability of the UK's buy-to-let market has forced some investors to look abroad, much as they did during the boom of the preceded the great recession. An estimated 23% of landlords are now contemplating investing their capital abroad, primarily as a response to the increase in buy-to-let stamp duties.
While some may loath to commit to the overseas market after real estate bubbles in Cyprus and Bulgaria burst spectacularly, there is no doubt that this represents a viable option for those looking to optimise their investment within a short period of time. Ideally placed and competitively priced holiday homes can earn you up to three times more than a domestic buy-to-let in the current climate, so this is definitely appealing to those with knowledge and experience of international markets.
On a final note, be sure to pay attention to the legal requirements of investing in overseas property and the subtle fluctuations in currency. Real-time outlets such as Currency Fair can help you with the latter, while you can seek out legal entities to represent you both abroad and at home.
Purchase and Rent out a Motorhome
The perception of motorhome living has changed considerably in recent times, thanks to innovation and diversification within the market. From premium vehicles to semi-integrated motorhomes, there is now a huge range of options available to suit every conceivable tastes.
This shift in focus has also challenged social perceptions of the motorhome lifestyle, making it increasingly popular among both domestic and overseas holiday goers. Strangely, this has created a new and potentially lucrative investment opportunity,as you can spend up to £36,000 on a premium vehicle, position this in a prime location and rent it out all year round.
The typical ROI depends on your choice of location, with coastal destinations in the UK known to experience particularly high levels of demand. Some experts have suggested potential returns of up to 8% per annum, but it is important to remember that this investment option is quite rigid in its nature and minimal when compared to traditional real estate opportunities.
Find Properties to Rent in London and the Surrounding Area: