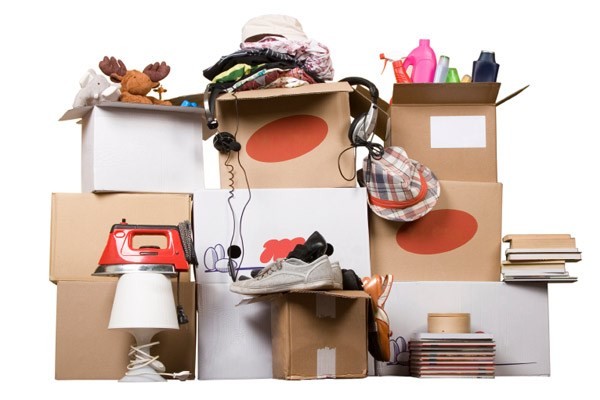 You dreamed about it. You saved up for it. You learned how to go about researching for it. Then finally you did it—you found your new home and bought it.
When you move into your new home, you should be armed with a checklist. It's not enough to just figure things out as you go along. Moreover, you'll probably be exhausted and excited—exhausted by the move and excited at your new purchase and may not be feeling very proactive.
Here are at least four things you should have on your check list:
1. Connect.
Arrange for utilities—electricity, water, gas. Get your Internet hooked up. You may also want to meet the neighbors, join a house of worship, or introduce yourself to the local chapter if you're a member of an organization, service club, or group.
If you have not done so already, you may also need to tell your family and friends about your new address, inform the post office about your change in address, and update your address with the IRS, your bank, and the DMV.
2. Secure
There is more to securing your house than changing the locks. You will need home security.
Home security systems fall into two main groups: doing it yourself or getting a monitored home security service that will offer options for protection and monitoring services. Unless you're unusually talented in selecting and installing home security technology, finding a home security provider is usually the best choice. It's not only more convenient, but it will give a much higher level of security.
Don't put off home security until after you've settled in. The sooner you get it done, the better. After all, you don't want somebody helping themselves to your unpacked belongings, conveniently boxed up, when you're away from home, perhaps out for the day or at your job.
3. Check:
There are two major categories of things you need to check when you move into your new home: maintenance, electrical systems, and pest or mold infestations.
1. Maintenance:
Here is a quick list of what to check:
Find out about garbage and recycling collection days.
Find out where gas and water meters are located.
Check out doors, closet doors, and windows. Does everything open and shut properly? Are there any loose knobs?
See if you have any clogged air ducts and dirty vents?
2. Electrical systems:
Here is a quick list of what to check:
Find out where the main circuit breaker is located. Are outlet covers safe? Do you need to apply any labels?

Test smoke detectors

and carbon monoxide detectors.

Check out microwaves, ovens, and stoves.
Inspect refrigerators and freezers.
Turn on washers and dryers to see if they work properly.
Incidentally, if the house uses alternative energy sources like energy saving appliances or solar panels, you might be able to apply for local tax credits.
4. Prep.
Before you rush to buy appliances and furniture if you need some, and before you unpack your existing stuff, there is something that you need to do: you need to prep the house. Shampooing carpets or resurfacing wood floors are much easier before you've filled your house with stuff. In addition, it's easier to take care of fixing doors, windows, and plumbing issues like changing faucets in the bedroom or bathroom to match your style and flair without your possessions in the way.
This checklist will keep you on track and working on things in an efficient way when you're more in the mood to daydream about your new life than do anything practical.