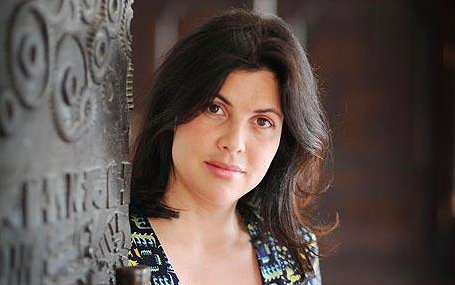 Here at TheHouseShop.com, we love our property TV hosts, and we like to discover the nitty-gritty about them. Kirstie Allsopp is no exception, being one of the most recognisable faces on television. So without further ado, welcome to our new and definitive guide to the print-dress poster girl.
Kirstie Allsopp's Family Fact File
Born on August 31st, 1971 and the eldest of 4 children (one brother and two sisters), Kirstie Allsopp spent the majority of her childhood in the quaint village of Inkpen in West Berkshire.
Kirstie's father, Charles Henry Allsopp, is the 6th Baron of Kindlip, so Kirstie can use the courtesy title 'The Honourable Kirstie Allsopp' –  she doesn't have her posh voice for nothing!
Kirstie's father, after a short stint in the army, worked at Christie's Auctioneers for 42 years. Her mother left school at 16 and divided her time between housewife and Interior Designer.
Kirstie also is a cousin of the world-famous interior designer, Cath Kidston, so property and interior decoration flows deep through her veins. Kirstie inherited her mother's thrift when it came to recycling fabric as we have seen in her homemade TV shows for Channel 4.
Kirstie Goes To School
As a child, Kirstie's family moved around a lot, the result of which meant that Kirstie attended a total of 10 schools. In an interview with the Independent, Kirstie opened up about her childhood and school experiences, admitting that she was unhappy at prep-school St Clothilde's in Lechdale, Gloucestershire. Kirstie was sent away at the tender age of 8 years old to board and was miserable, suffering from severe homesickness and was very unhappy in this alien environment.
However, things turned around for Kirstie when she attended the fancy boarding school Bedales, near Petersfield, Hants. It was here that she discovered herself and was able to explore her artistic side in the unorthodox school, where pupils were allowed to call their teachers by their first names and didn't have to wear a school uniform.
It was here that Kirstie, or 'Kirst' as she was also known, battled through her GCSE maths with dyslexia, despite enjoying the subject, but history was her favourite subject at school. Kirstie was not that interested in sports as a child – now, however, she is a self-professed wild swimmer and cyclist.
Kirsite is in great company, as other celebrities who graduated from this privileged school include: Minnie Driver, Poppy and Cara Delevigne, Daniel Day-Lewis, Juno Temple and Lily Allen.
Kirstie was more academic than both her parents, as she broke with family tradition and went to university. Kirstie admitted that her generation was expected to get married and produce offspring, so she didn't work as hard as she could have while she was a student. However, she has said that unless her own children and step children are driven or acutely academic, she won't pay for them to attend.
Kirstie Allsopp's Career Path
After leaving school, Kirstie taught English language in India, perhaps this is where she was most influenced by her love of textiles and print?
When Kirstie was 21 she bought her first flat and secured her first serious job, working for the Interior Designer, Nicky Haslam. Kirstie then went on to work as an Editorial Assistant for Country Living magazine, where she was earning just £12,000 a year. This was a stressful time for Kirstie, having to make mortgage re-payments at the rate of 15% on her measly salary.  The TV presenter, "could only afford to buy a pizza and a lipstick once a month when I got paid. They were my treats."
However these dire straights weren't to last too long, when after entering a go-karting competition that was meant for advertising staff only, Kirstie was noticed by the NetMags chairman. "I came second out of the whole company and the chairman said to me that anyone who could drive like that shouldn't be in editorial, so he parachuted me into classified advertising.". How flukey.
While she was working in the classified ads section of the magazine, Kirstie honed her negotiating skills which put her in great stead for eventually crossing over into the property industry. The year was 1996 when she had the opportunity to work in her dream job, co-founding a property search company with old friend Miranda.
However, Kirstie's life was about to change dramatically…
A short while after setting up her property company, Kirstie was contacted by a Scottish TV production company, IWC Media, inviting her to screen test for a new property focused TV show. It was here that she first met her soon to be co-presenter partner Phil Spencer and Location, Location, Location was born. Filming followed quickly after the initial meeting and the show was later aired on Channel 4 in May 2000.
Following the success of the show, Kirstie and Phil went on to star in numerous other TV programmes together, such as Relocation, Relocation and Kirstie and Phil's Homemade Christmas, as well as presenting their own shows. In Kirstie's case these include: Kirstie's Homemade Home I & II, Kirstie's Homemade Christmas and Kirstie's Handmade Britain.
Not satisfied to sit back and coast off the back of their TV success, Kirstie and Phil have also published a book together titled, 'How To Buy A House' and they have also launched an app, Kirstie and Phil's House Hunter. Kirstie has also published two craft books, following the popularity of her homemaking and crafting television shows.
After establishing herself as a television powerhouse, Kirstie and Phil decided to set up their own production company with long-term partners in this field, Sarah Walmsley and Jane Muirhead. Officially launched in 2010 and entitled 'Raise The Roof', the company is devoted to promoting, nurturing and showcasing Scottish talent.
Kirstie Crafting and Furnishing
Kirstie has recently been a proud advocate for the crafting community of Great Britain, showcasing her own skills in the crafting programmes she hosts on Channel 4 and promoting crafters to big brands, such as her campaign with Kettle Chips.
Kirstie even has her own range of homeware items, which are available nationwide and online in House of Fraser.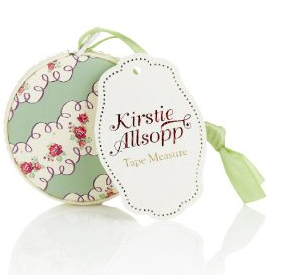 Kirstie Allsopp – Philanthropist
Kirstie has decided to use her fame from her TV exposure, to contribute to charities that have a special place in her heart. Of course, it wouldn't be Kirstie, without some of them focusing on housing and property – she supports HomeStartUK, The Prince's Foundation for Building Communities and Keep Britain Tidy to name but a few. These charities are aimed at helping people take back control of their lives, homes and local communities, all values that Kirstie places huge importance on.
Kirstie's Love Life (Are Kirstie and Phil Secretly Dating?!)
It is here that unfortunately, we have to dispel those rumours about Phil Spencer and Kirstie's off-screen romance. We have all heard about THAT hotel room, however, at some point, we all have secretly wanted the pair to get together.
Kirstie has been in a committed partnership, to the property developer and re-generator Ben Anderson, and the couple has no plans to marry anytime soon and have been together for 12 years.  The couple is a perfect match, as they draw inspiration from each other and share their mutual love of all things property. Kirstie especially enjoys Ben's talent at dusting off and polishing up, previously overlooked properties, which is in keeping with her make do and mend values.
They have two children together, Bay and Oscar and two step-sons from Ben's previous marriage. From an early age having children were one of Kirstie's main life goals and her family is very important to her. Kirstie has freely commented on the fact that she loved to take care of her younger sisters as a child, who are respectively 9 and 14 years her junior. This experience has definitely shaped her attitude towards motherhood, it's plain to see that Kirstie is a loving and caring mother to her 4 boys.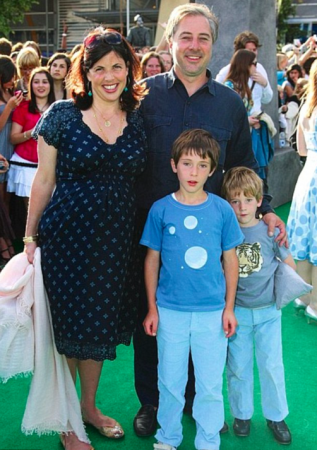 Kirstie's Health Scare
After Angelina Jolie came out about her brave decision to undergo a double mastectomy, due to her high risk of developing breast cancer, Kirstie Allsopp and her sister Sofie were interviewed about their experience. Sofie, herself had undergone the surgery at the age of 32. However, for Kirstie, the decision wasn't all that easy and she decided to put off the procedure for now while she focuses on raising her children.
Speaking on Daybreak in 2013
"I haven't decided not to. The difference between me and Sofie is that Sofie didn't have children so she was just 'right I'm going to stop work and have this operation – that's it'.

Kirstie went on to say: "For me I haven't decided either way but it was a slightly different situation because obviously I'm a bit older than Sofie. It's definitely not a decision made for either me or my other sister who is 27, so she is younger still. I'm very breast aware I check myself regularly, I have an ultrasound every year and I'm very careful – I virtually drink no alcohol."
Kirstie Allsop – Style Icon
Kirstie has become somewhat of a style icon, not only famous for wearing beautiful dresses that flatter her shape, but also for her taste with soft furnishings and interiors, a talent inherited from her mother and dare we say cousin Cath Kidston.
Speaking to LaRedoute, Kirstie says-
"I only wear dresses because they're very simple. I'm not making a statement on women's clothes but I find it much easier….Today I had to get up, do half an hour's exercise, take my sons to school, have meetings; I can't be changing. I have to pick something up really quickly; I can't be working out what top goes with what bottom. I just put the dress on, put the cardi on."
Here is a selection of our favourite looks from Kirstie over the years:
Kirstie Allsop's Hottest Looks:
Still can't get enough? Then take a look at this curated a collection based on Kirstie's personal style, so you can wear it too!
Don't forget to follow our dedicated Pinterest board of Kirstie's style.
Find Property for Sale in London and the Surrounding Area: