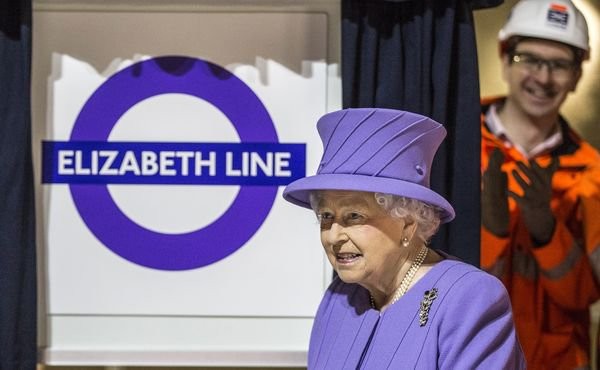 Homeowners with property on the Elizabeth line are set to see prices grow by 3.3% every year above local house price growth until 2019, according to one survey.
The calculation that average house prices close to Elizabeth line stations will rise quickly comes from property consultancy CBRE.
Their findings reveal that someone buying a property in a key location could see a price hike of £133,000 on average between buying today and when the line's first trains begin operating.
The findings underline research carried out by The House Shop which highlight where the Elizabeth line's property winners have been so far.
Formerly known as Crossrail, homes along the Elizabeth line have already rocketed by up to a third in the past year and while no owners lost out, some properties have outperformed others, says a separate report from a major firm of estate agents.
Best performing areas for property on the Elizabeth Line
Their research reveals that the best areas for property on the Elizabeth line are at its outermost reaches and this is where future price growth is likely to be highest.
According to their findings, some of the best investment areas include south-east London's Abbey Wood and the Buckinghamshire commuter town of Taplow.
The findings underpin recent research from The House Shop which also revealed where the best performers for buying property will be along the Elizabeth line in the Western and Eastern ends as well as Central areas.
According to the estate agency, Forest Gate close to Stratford has already seen extensive gentrification and this is likely to extend even further and help push up prices. A commute on the overground to the City of London will take 13 minutes and the Elizabeth line will take commuters to Tottenham Court Road in around 17 minutes.
Prices here could rise by 10% by the time the line is finished.
Tottenham Court Road has seen prices rise by a fifth since Crossrail work began
Indeed, their findings reveal that Tottenham Court Road has also seen prices rise by a fifth since Crossrail work began there – with prices boosted with a big redevelopment project to deliver residential and office space.
Prices here could still rise by up to 5% over the coming two years, say the estate agents.
Number three on their list for highest risers thanks to the Crossrail route input is Farringdon which will become one of the busiest railway stations in the country when the Elizabeth line becomes active.
That's because it will be the only station with links to all three airports in London and to the Underground and Thameslink.
According to research from The House Shop, property owners in Farringdon have already seen the largest increase of 240% in house prices between 2007 and 2015.
Find Properties for Sale in London and the Surrounding Area: